Scoop: Corey Lewandowski returns to the Oval Office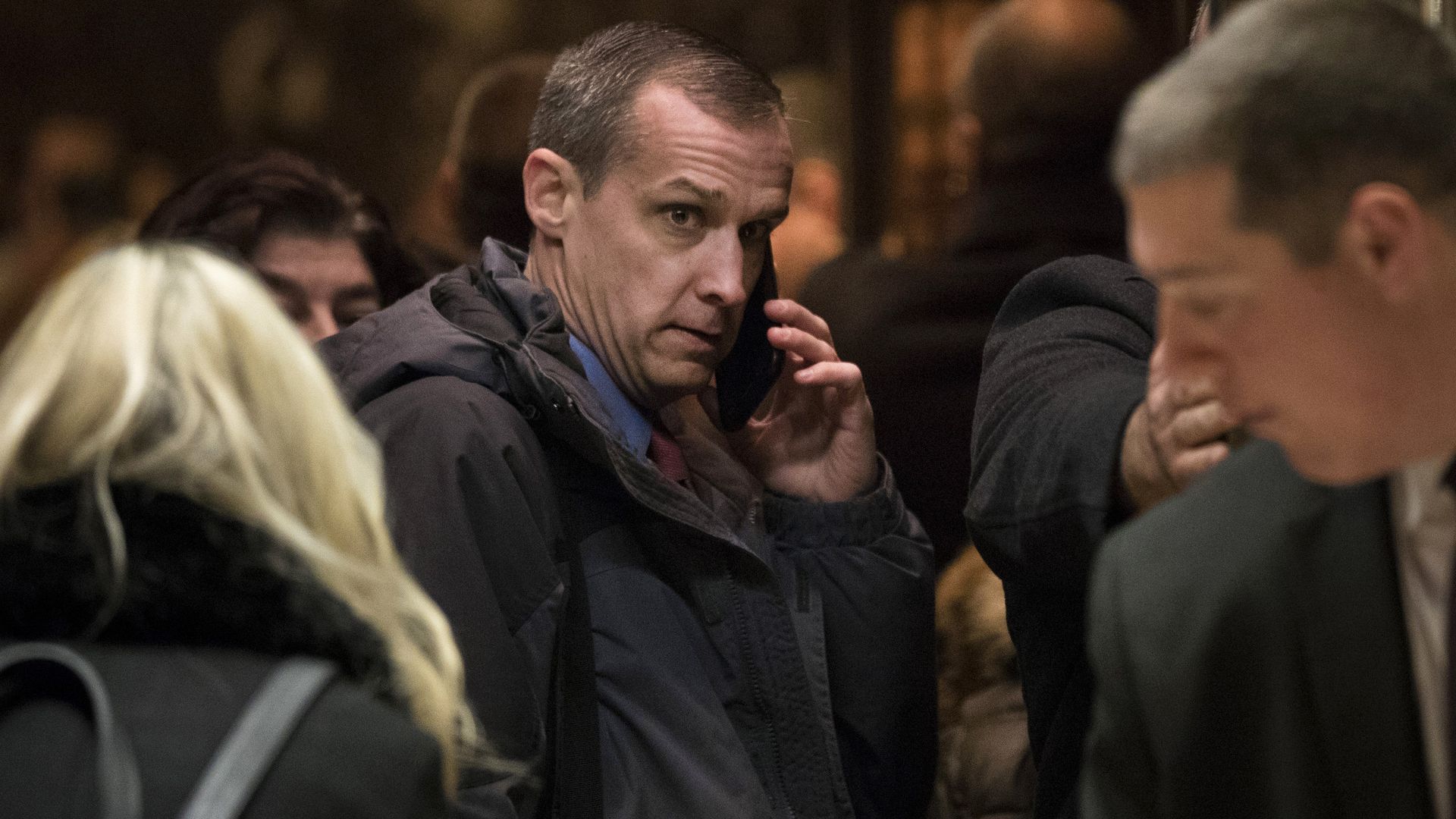 Two days before President Trump gave his unchained, campaign-style speech at CPAC, he had a secret visitor in the Oval Office.
You didn't see it on the president's schedule, and the news hasn't leaked out until now, but Trump's first campaign manager Corey Lewandowski met with the president and Chief of Staff John Kelly in the Oval Office early afternoon on Wednesday.
Lewandowski has publicly criticized Kelly over his handling of the Rob Porter crisis, and the two haven't seen eye to eye on many things.
Lewandowski often tells Trump that he's the best campaigner in the world and he should be out there, unscripted and off the Teleprompter, letting rip like he did on the campaign trail.
Kelly and others inside the White House would rather Trump focus on governing and stick to his prepared remarks. Kelly often draws a bright line between campaigning and governing, and pushes Trump to "evolve" from some of his blunter rhetoric on the campaign trail.
Lewandowski and others on the outside have argued the opposite: "let Trump be Trump." That approach appeals to very few people in the White House, but one of the people who likes that idea is Donald J. Trump.
Trump has told confidants he wants to spend lots of time campaigning in competitive House districts and Senate states to help Republicans keep control of Congress in 2018.
Trump loves campaigning and was back in his element at CPAC on Friday, abandoning a speech he described as "boring" to crack jokes about his bald spot, mock the "fake news" and read the inflammatory anti-immigrant poem titled "The Snake."
Trump loved it and much to the chagrin of some people inside the White House who view Lewandowski as a destructive force, Trump still talks on the phone to his former campaign manager and associates him with a time when he enjoyed campaigning.
Go deeper