Report: Three deputies waited before engaging Florida shooter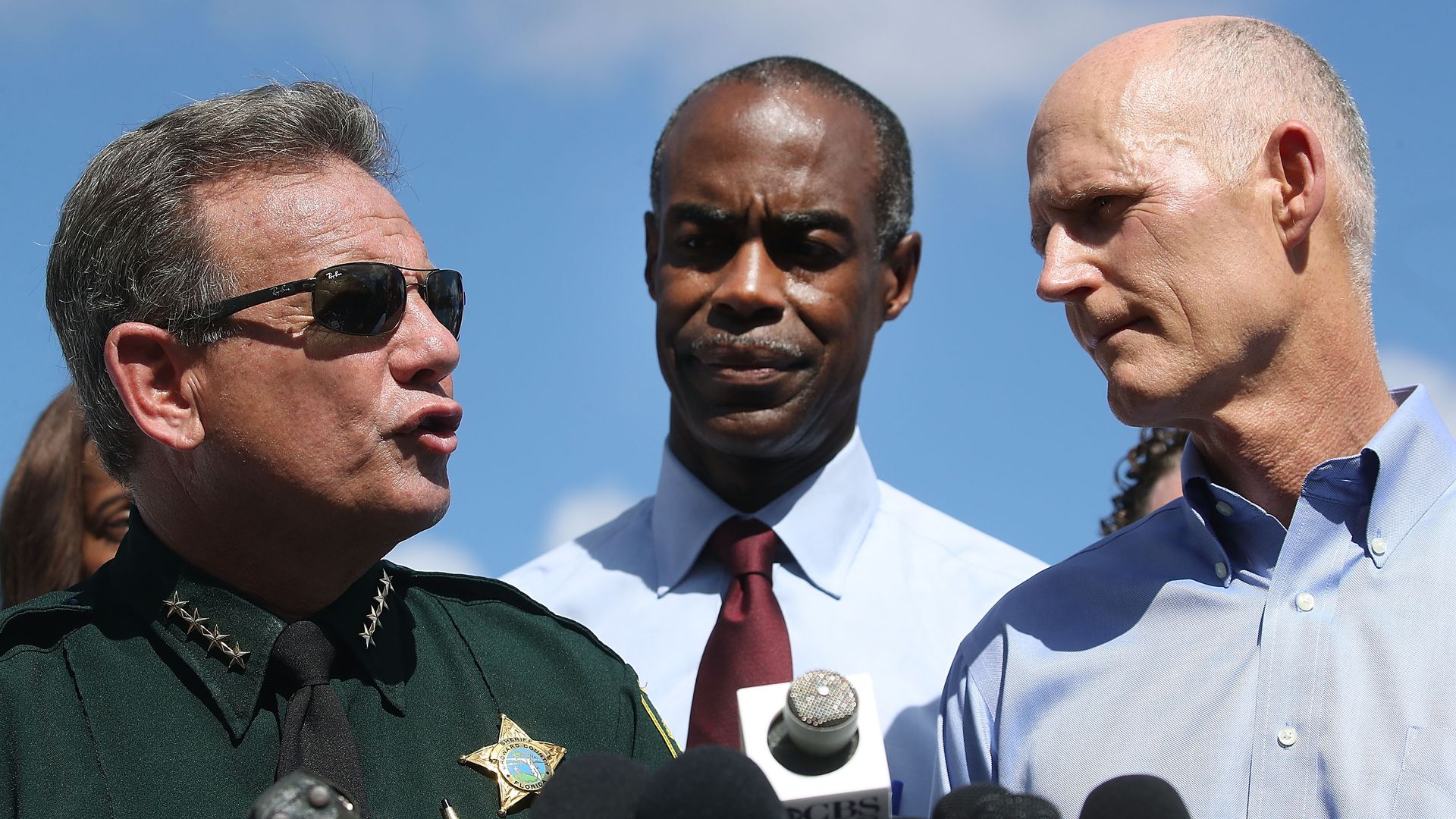 CNN reports that three Broward County Sheriff's deputies were outside of Marjory Stoneman Douglas High School when police from Coral Springs arrived, "and not one of them had gone into the school."
Why it matters: Per CNN, the Coral Springs City Manger Mike Goodrum "confronted Broward County Sheriff Scott Israel," and that he was upset the deputies "remained outside...while kids inside could have been bleeding out."
Goodrum told CNN in a statement: "Given the horrific events of that day emotions were running high and the sheriff and I had a heated moment the following evening. Sheriff Israel and I have spoken several times since and I can assure you that our departments have a good working relationship and the utmost respect for each other."
It was reported on Thursday that an armed officer already at the school waited several minutes before entering the school. Sheriff Israel said the officer should have "went in. Addressed the killer. Killed the killer." The officer later resigned.
Go deeper