Scoop: Top Energy Department adviser to depart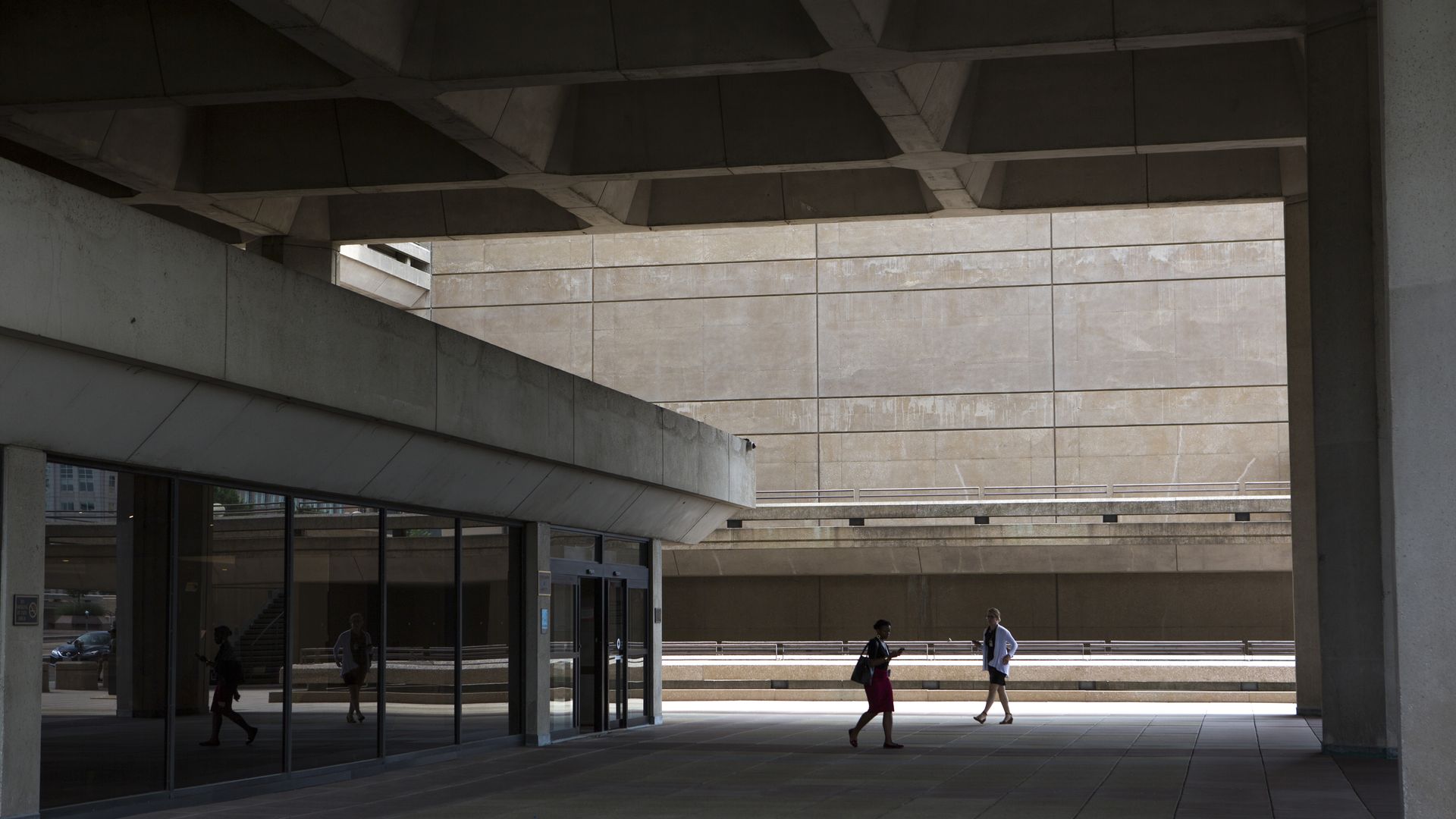 Travis Fisher, a political appointee at the Energy Department who oversaw a high-profile electricity study, is leaving the agency, according to an administration official.
Why it matters: Departures of top advisers always matter. And in this case Fisher's time at the agency was marked by controversy surrounding Energy Secretary Rick Perry's divisive proposal to boost economically struggling coal and nuclear power plants.
Drilling down: Fisher oversaw a study Perry requested last year that found market dynamics — namely, cheap natural gas and renewables — were making nuclear power and coal plants less economically viable. That study ended up being much less controversial than some had speculated because it largely reaffirmed what most objective experts say. It therefore contrasted markedly with the subsequent rule Perry requested the independent Federal Energy Regulatory Commission issue boosting coal and nuclear power plants. FERC rejected that proposal.
For the record: Energy Department spokeswoman Shaylyn Hynes declined to comment on Fisher's departure, calling it an internal personnel matter.
The intrigue: Many observers had questioned why the staff report differed so much from what Perry ultimately asked FERC to issue. Fisher's departure from the department is at least partly due to these differences in policy positions, according to a person familiar with the dynamics. Fisher was formerly at the conservative and free-market group Institute for Energy Research, and before that he spent seven years at FERC itself, according to his LinkedIn profile.
The bigger picture: Fisher's pending departure is the third in a series among senior energy staff at the Trump administration, though they don't represent the senior most ranks at the Cabinet level. Other recent departures:
A White House energy adviser resigned last week over background check issues.
The Energy Department's deputy general counsel left to go to a Texas think tank a couple of weeks ago, according to E&E (paywall).
Go deeper:
Fisher was a guest on the Interchange, a popular energy podcast, to talk about his role in the electricity study last summer.
The Hunger Games of Electricity, a Harder Line column of mine about the electricity conflict among different energy sources
Go deeper