Missouri Gov. indicted on felony privacy invasion charges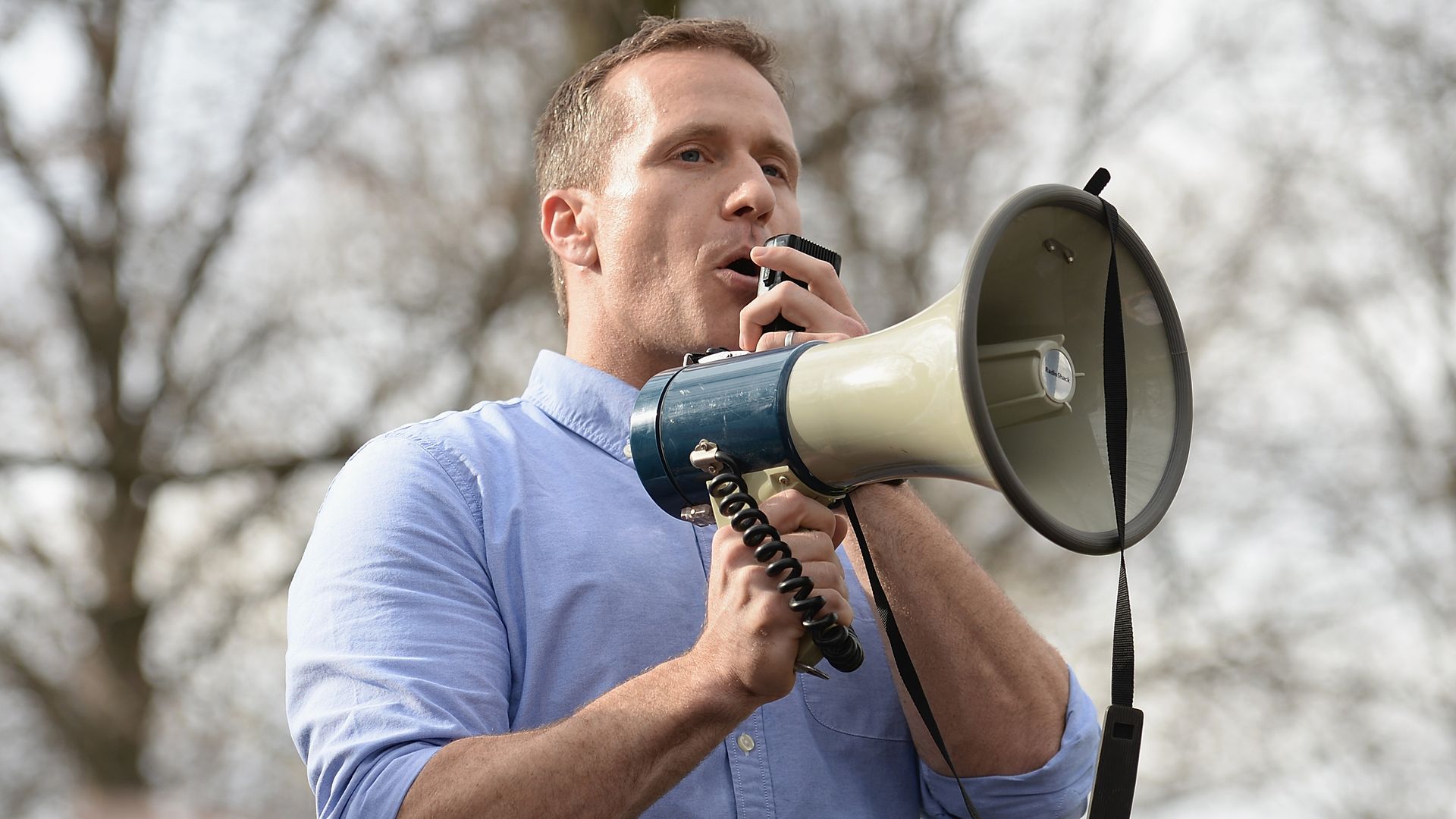 Missouri Governor Eric Greitens received an indictment from a St. Louis grand jury "on felony invasion of privacy," the Kansas City Star reports. He was taken into custody and booked at a St. Louis jail.
The details: Last month, St. Louis Circuit Attorney Kim Gardner began a criminal investigation regarding photos Greitens took of a woman he was having an affair with. The photos were taken "while she was blindfolded and her hands were bound," and he threatened to make them public "if she ever spoke publicly about the affair." Greteins has denied allegations of blackmail.
Why it matters: Greitens, after resisting calls to resign, could now face impeachment proceedings, the paper said.
Go deeper