Rubio takes new gun control positions in intense town hall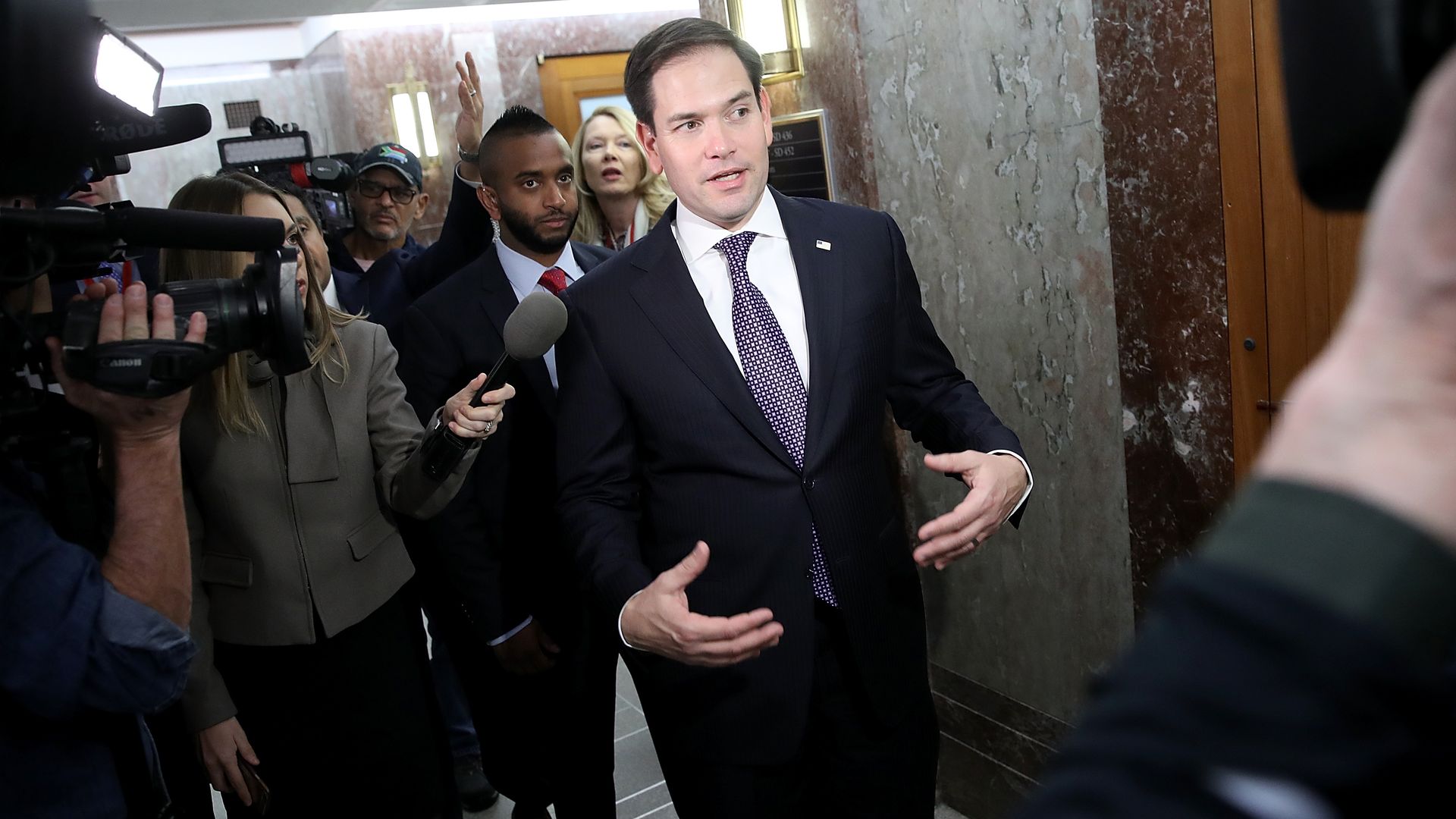 Sen. Marco Rubio was the lone Republican official to accept an invitation to participate in a CNN town hall with teachers, students and families affected by the mass shooting in Parkland Florida, and he faced intense questioning over his positions on gun control and NRA contributions.
Why it matters: Rubio expressed a new openness to certain gun control proposals. He didn't shift on two big issues — he won't support an assault weapons ban, and he won't pledge to turn down NRA donations. But he did say he'd be open to age limits and mental health checks for gun purchasers, as well as limiting the sizes of magazine clips. He also said he doesn't agree with arming teachers, which is something President Trump advocated for Wednesday.
Correction: This post previously said Rubio changed his position on gun violence restraining orders. He did not have a position on the issue until earlier this week, when he expressed support.
Go deeper