Liberal think tank has a "Medicare for all" plan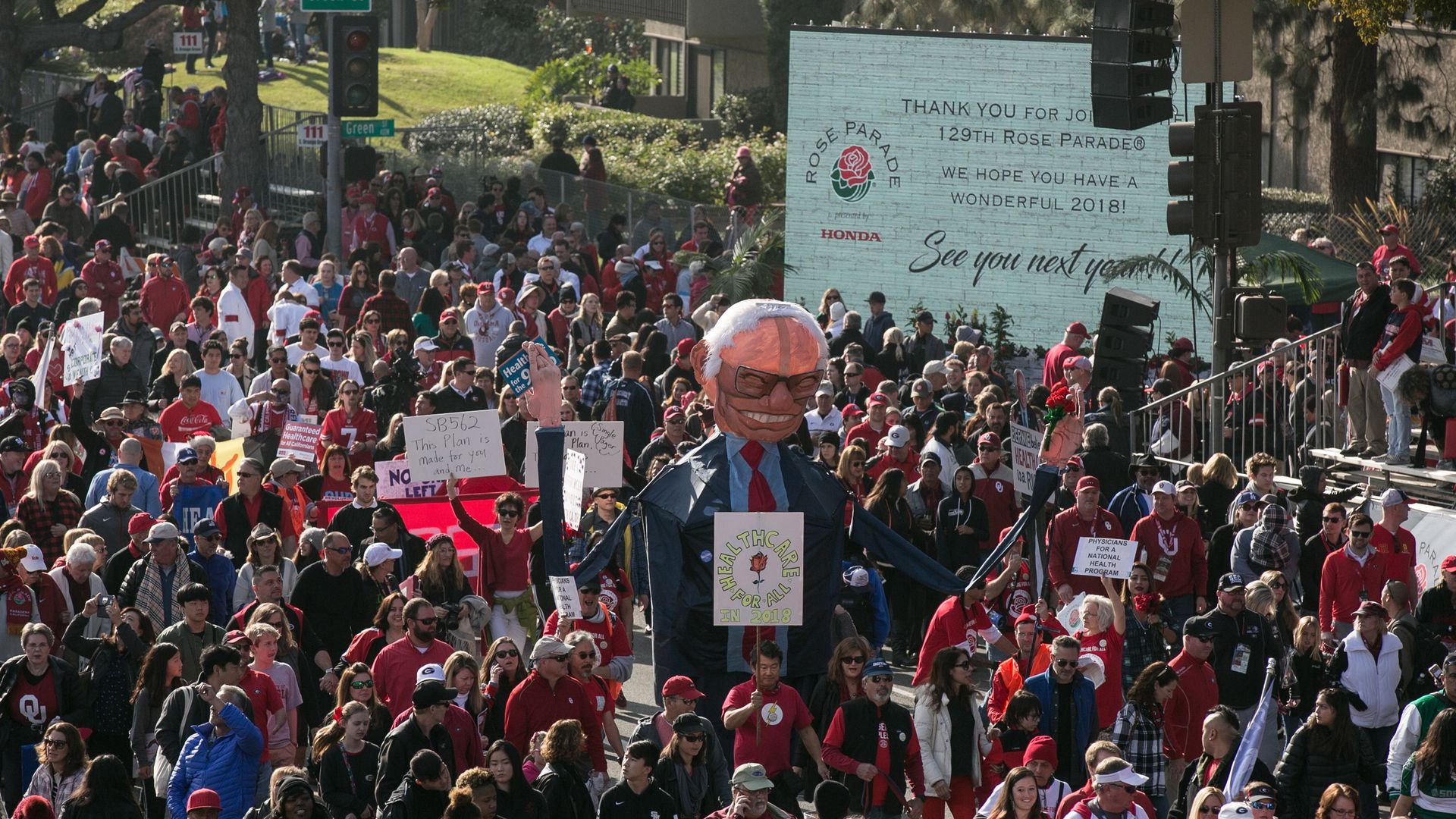 The liberal Center for American Progress is out this morning with its plan for a Medicare buy-in — one version of the "Medicare for all" promise that has become both a rallying cry and a litmus test on the left.
Between the lines: CAP is well within the mainstream of the Democratic party. And the existence of this document is more important than its details, which obviously aren't going to be enacted any time soon.
It's a sign of how successfully the Bernie Sanders wing has pulled Democrats toward some broad embrace of "Medicare for all" — and also of the considerable variation in what that phrase means to different people.
CAP's plan is more gradual and less robust than Sanders', but it reflects the same basic trajectory, and that alone is a big change.
Details of the plan:
CAP's plan would not immediately transition the whole country into one single-payer system. Rather, it would let all Americans choose to buy into a beefed-up Medicare program.
Employers would be allowed to pay for their workers to join Medicare, rather than providing their own health benefits.
But newborns would be automatically enrolled in the new program, so it would likely take over soon enough.
Go deeper