Congo could again descend into war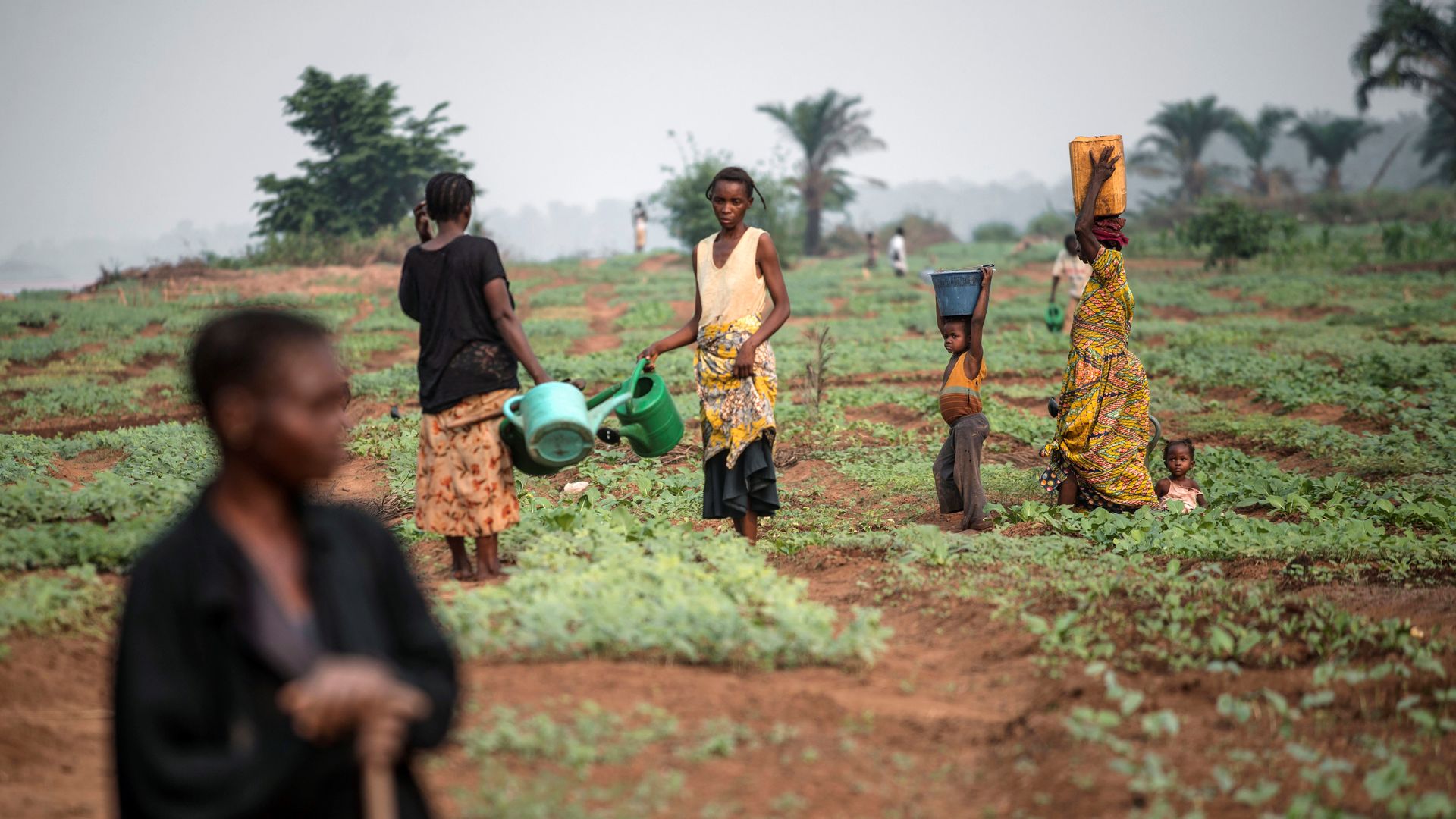 A president with no mandate, an army without enough to eat or a will to fight, dozens of armed rebel groups divided on ethnic lines and competing for mineral wealth. These factors sparked the world's deadliest war since WWII in Congo from 1998-2003, and they could do so again according to a deep dive from the Economist.
Why it matters: Seven years into a five year term, President Joseph Kabila is weak and deeply unpopular. "His authority is disintegrating. And with it, central Africa faces once again the possibility of a slide into war," per the report.
The background
A country of about 80 million people in the heart of Africa, desperately poor despite vast natural resources, Congo is already plagued by violence:
"More than 70 rebel groups trade bullets with the army or, more commonly, prey on civilians. The security forces are equally vicious .... At least 10 of Congo's 26 provinces are in the grip of armed conflict."
"Some 2m people fled their homes in 2017, bringing the total internally displaced to 4.3m. The UN predicts that an army offensive launched last month against Islamist guerrillas near the border with Uganda will drive another 370,000 from their homes."
"The world's largest UN peacekeeping force, numbering 18,000 blue helmets, tries to enforce a measure of calm in the east of the country."
The bottom line: The current situation looks worryingly similar to the conditions before the last war, and one jolt could be enough to see the country descend into full-scale civil war.
Go deeper: Read the full Economist report.
Go deeper