Carbon capture coalition expands & rebrands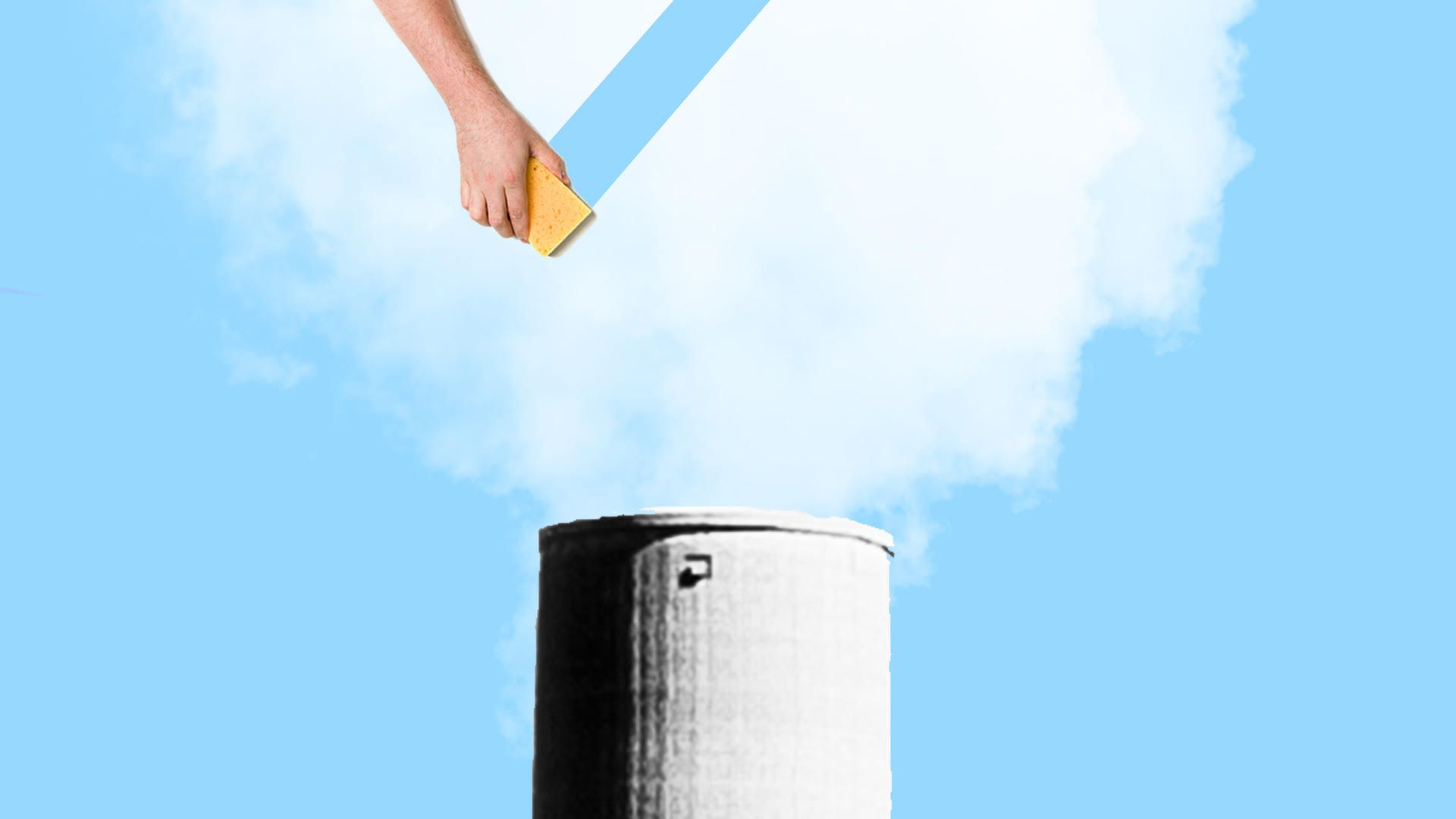 Four dozen companies, trade organizations and interest groups are announcing Friday a broad coalition pitching technology that captures carbon emissions from an array of industrial facilities.
Why it matters: The technology at hand is considered essential to cutting global greenhouse gas emissions to the level scientists say is needed, and the coalition being announced Friday represents an unusually broad support network for any policy, let alone one as divisive as climate change.
Gritty details: The effort, called the Carbon Capture Coalition, is a rebranded and broadened version of an earlier group, called the National Enhanced Oil Recovery Initiative, which had a narrower focus. That coalition focused primarily on advocating for using captured carbon to extract oil from older wells in a process called enhanced oil recovery.
Here's what's new:
12 new members, bringing the total coalition members to 48. New members range from Washington-based groups like the Bipartisan Policy Center and the Renewables Fuels Association to companies seeking to develop various types of technology capturing carbon emissions. Existing members include a couple of environmental groups and a slew of companies.
Broader focus: Captured CO2 can be used in a lot of other ways than extracting oil, including as a feedstock to make materials like cement.
Legislative goals: Fresh on the heels of Congress renewing and expanding a tax credit for the technology, the coalition is going to push Congress to pass more legislation, including measures helping finance new projects.
"The launch of the carbon capture coalition is an effort to recognize the broad and growing base of support for carbon capture that extends beyond electric power and fossil fuels," said Brad Crabtree, a vice president at Great Plains Institute, a nonprofit energy group helping coordinate the coalition.
Yes, but: The rebranded coalition is losing a key voice considered a bridge to the broader environmental community: the Natural Resources Defense Council, which was part of the earlier group. It's leaving the new one and dropped its support for the tax legislation Congress just passed because it doesn't support tax incentives for enhanced oil recovery, which it considers to be a subsidy to oil companies, according to a top official there.
"We will continue to work to advance the use of carbon capture and storage in ways that help reduce carbon pollution, increase clean energy jobs and phase out our reliance on fossil fuels ... We believe we can further those objectives most effectively by working on this issue without being affiliated with a coalition."
— Ana Unruh Cohen, NRDC's director of government affairs
Bob Perciasepe, president of the Center for Climate and Energy Solutions, an environmental think tank that was an original organizer of and continues to help lead the coalition, said to make big progress on climate policy, the support needs to be bipartisan and broad, which this new effort represents.
But, he conceded: "We need to work harder to get traditional environmental groups more engaged."
Go deeper:
Go deeper