Airbnb wants to go mainstream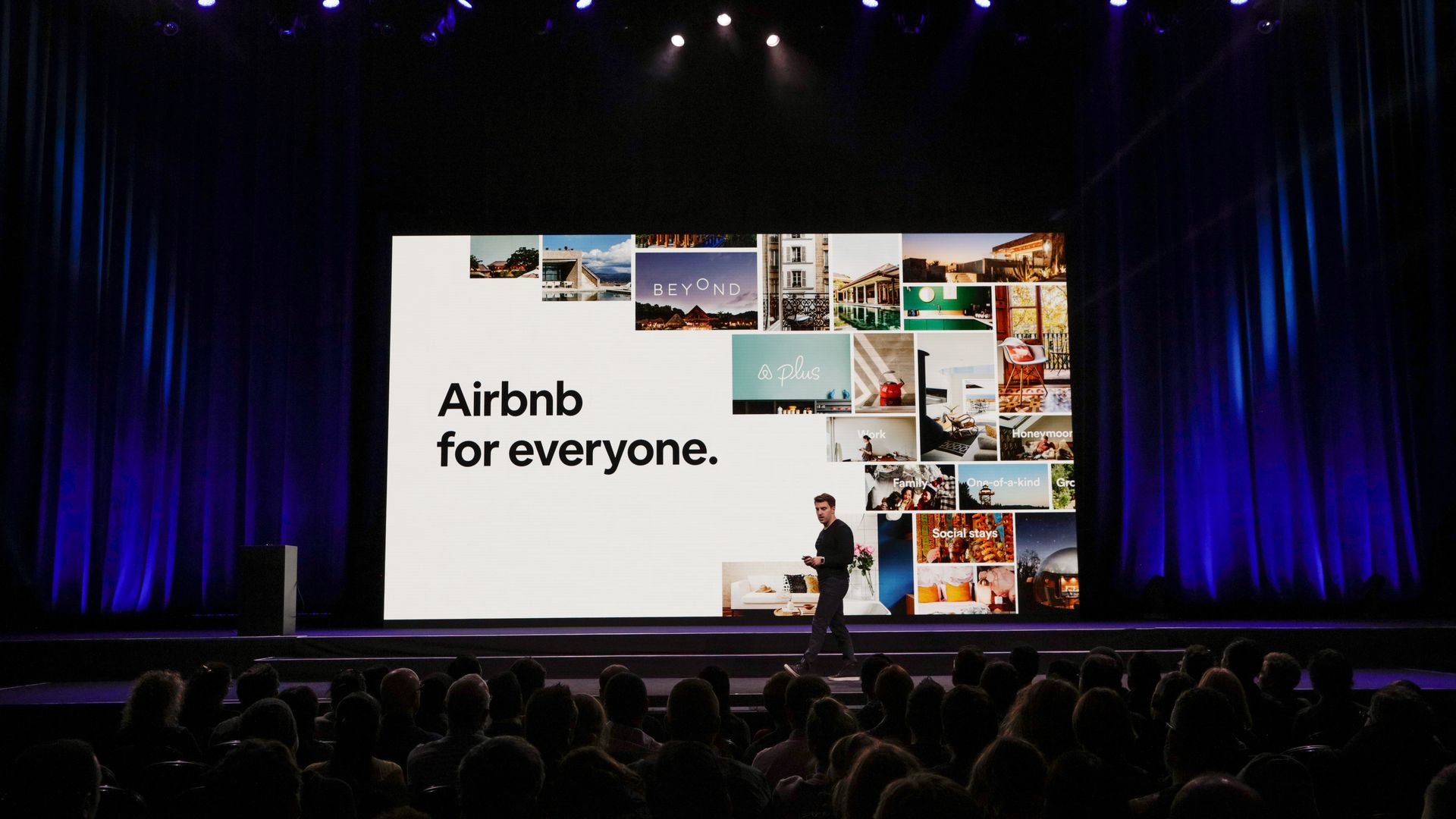 Airbnb is looking to broaden its mainstream travel appeal with a slew of new features and options on its tenth anniversary, including hotels, a loyalty program, luxury travel, and vetted higher-end bookings.
Bigger picture: It won't be this year, but Airbnb will eventually go public. So it's working to reverse the long-standing perception that its service is not for everyone, as CEO Brian Chesky said on Thursday at a press event in San Francisco.
Between the lines: Airbnb has quietly allowed certain hotels on its marketplace for years, but it's now going to highlight them more prominently, a sign of its broader aspirations as a travel business, not just a home-sharing service.
Still, "we would distinguish between 'mass travel' and 'healthy travel,'" Airbnb policy and communications head Chris Lehane tells Axios, emphasizing the company's focus on providing local and unique experiences to travelers.
And while the added variety can help with attracting different types of guests and broaden its supply of accommodations, Lehane says it's "not being driven by a supply constraint as much as the desire to supply a new type of traveler the experience they want."
Go deeper