Gowdy seeks answers from Pruitt over frequent first-class flights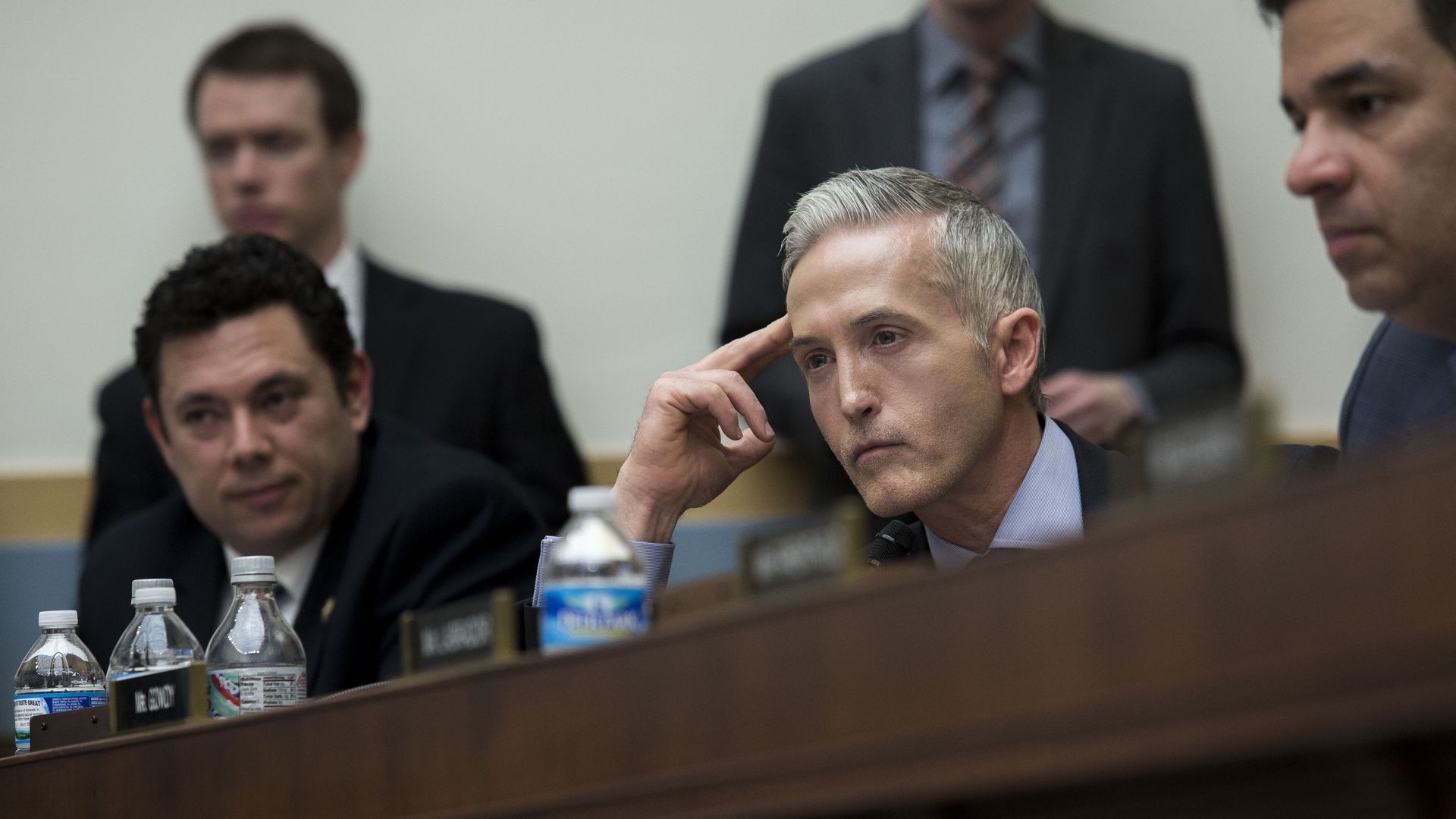 House Oversight Committee Chairman Trey Gowdy (R-S.C.) has written a letter to Environmental Protection Agency head Scott Pruitt, seeking answers about his frequent first-class travel that has been publicly scrutinized, the Washington Examiner reports.
Why it matters: Concerns from the outgoing South Carolina congressman signal that the questions surrounding Pruitt's travel expenditures are extending beyond Democratic criticism and into an actual GOP-led inquiry. Amid the scrutiny, Pruitt recently blamed the "very toxic environment politically" and security decisions for his expensive flights.
The details: Gowdy wants to know how many times the EPA head has flown first class over the last year, whether the EPA granted him a waiver for the flights and whether employees and security staff at the agency traveled first class as well. He is also inquiring about the airfare of such flights, the Examiner reports.
Go deeper: The Trump officials caught splurging on luxury travel
Go deeper