Syria sees its deadliest day in 3 years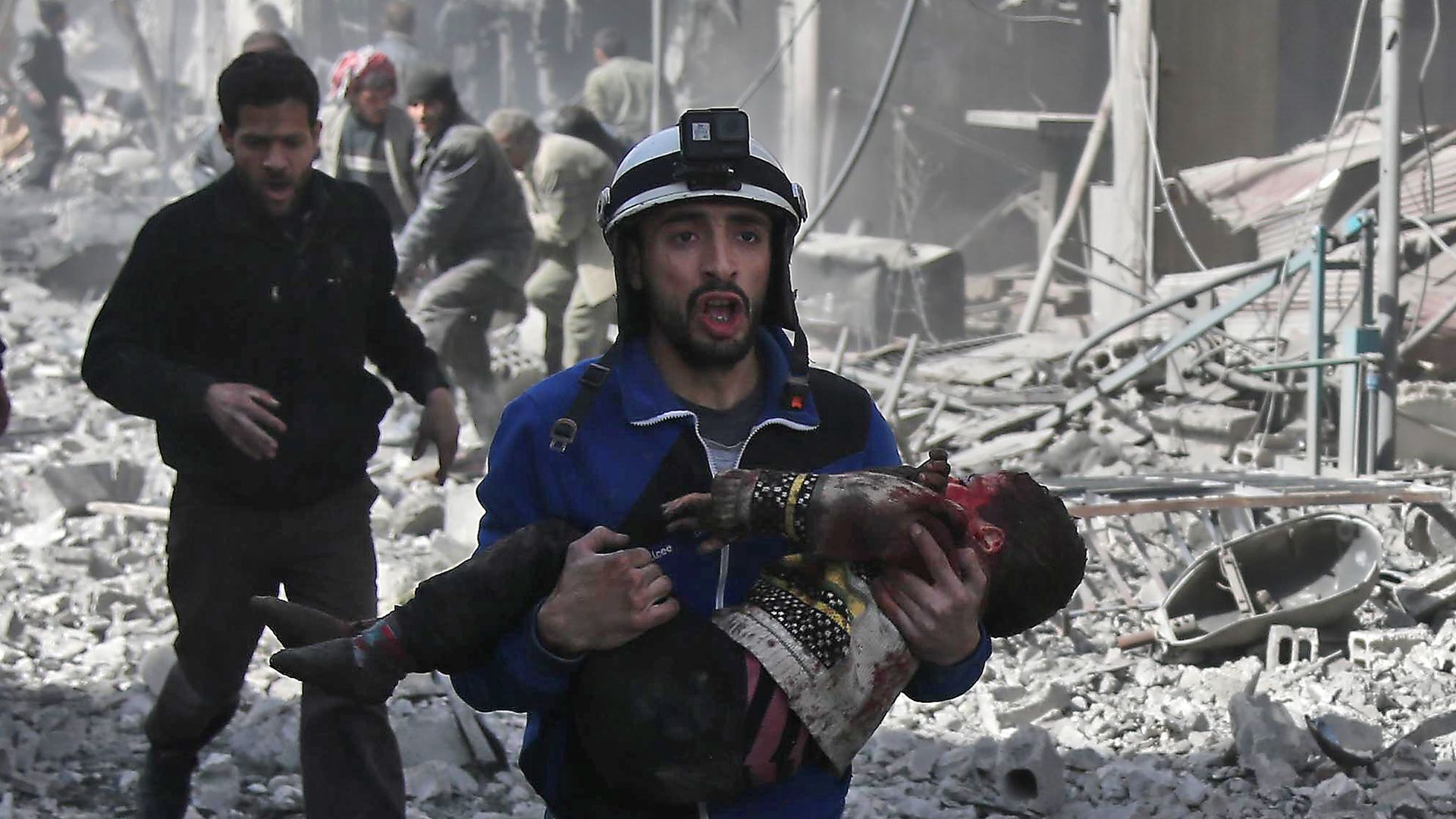 127 people were killed on Monday in Eastern Ghouta from pro-government strikes, resulting in the "heaviest one-day death toll" the country has seen in three years, per Reuters.
Why it matters: The already-brutal civil war in Syria has escalated in recent weeks. Since Sunday, around 190 people have died and 850 have been injured. The "extreme escalation" in the conflict prompted the United Nations to call for an immediate ceasefire as it said the region was "spiraling out of control."
The Syrian Observatory for Human Rights said of those killed, more than 30 were children and women.
Two weeks ago, more than 130 people were killed in Syria from Assad regime strikes; 80 of those in Eastern Ghouta, including 21 children in one day.
"Ghouta has not seen a single humanitarian aid convoy for two months," according to CBS.
Go deeper: The tangled mess of actors in Syria.
Go deeper