Tech leaders boost challenger to Feinstein's Senate seat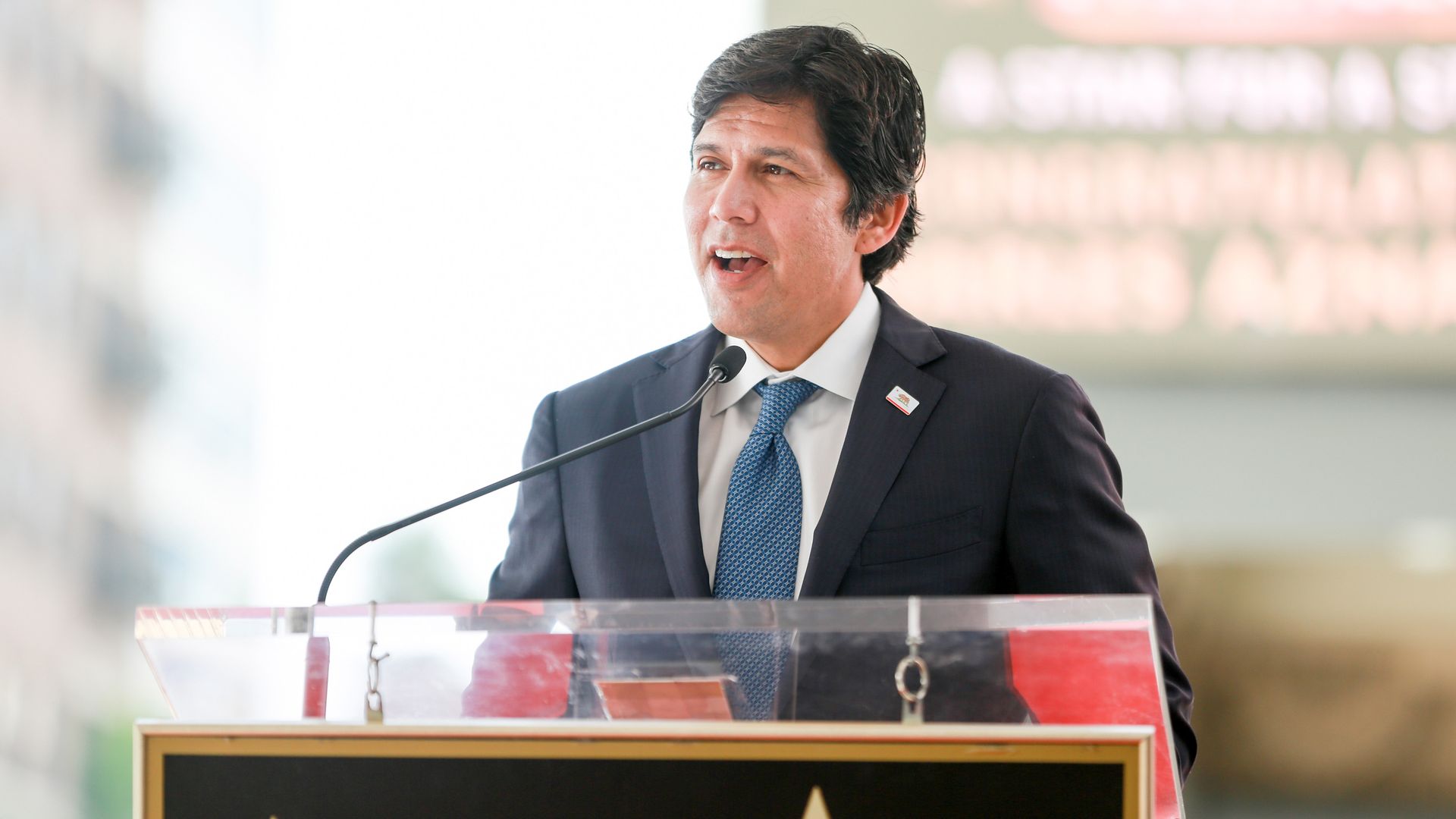 Several Silicon Valley leaders are bankrolling California State Senate leader Kevin de León, the challenger to longtime Sen. Dianne Feinstein, per disclosure forms. Among his backers is LinkedIn founder Reid Hoffman, one of Silicon Valley's most prolific political donors, who held a fundraiser for de León last year, Axios hears from multiple sources.
Why it matters: The support from big names in the industry underscores growing tension between Silicon Valley and its longtime senator. Some in tech see Feinstein as out of step with their fast-growing industry and have clashed with her over issues like encryption.
She is also taking a hard line against the companies in her home state on controversial issues. For example, she grilled top lawyers for Google, Facebook and Twitter during hearings on Russian election interference earlier this year. "I don't think you get it," she said.
Buzz: Several boldface names in tech gave to Kevin de León, a Democrat from Los Angeles, late last year after he launched his campaign. Some of these donations came from Hoffman's fundraiser.
LinkedIn founder and Greylock partner Hoffman
Emerson Collective founder Laurene Powell Jobs, along with several other people associated with Emerson
Y Combinator President Sam Altman
Lex Machina CEO Josh Becker
Apollo Fusion CEO and ex-Googler Michael Cassidy
Gurnet Point Capital Partner George Montgomery
What they're saying: "A number of us have worked very closely with Kevin on environmental issues, which are also near and dear to the heart of many in Silicon Valley," said Becker. He said de León's candidacy could result in a "real race and a real discussion."
Yes, but: Feinstein also has powerful backers, collecting donations last year from Facebook COO Sheryl Sandberg and top executives at SpaceX. She also has significant cash and name recognition leads over de León.
Note: Emerson Collective is an investor in Axios.
Go deeper