X-ray reveals hidden artwork behind Picasso painting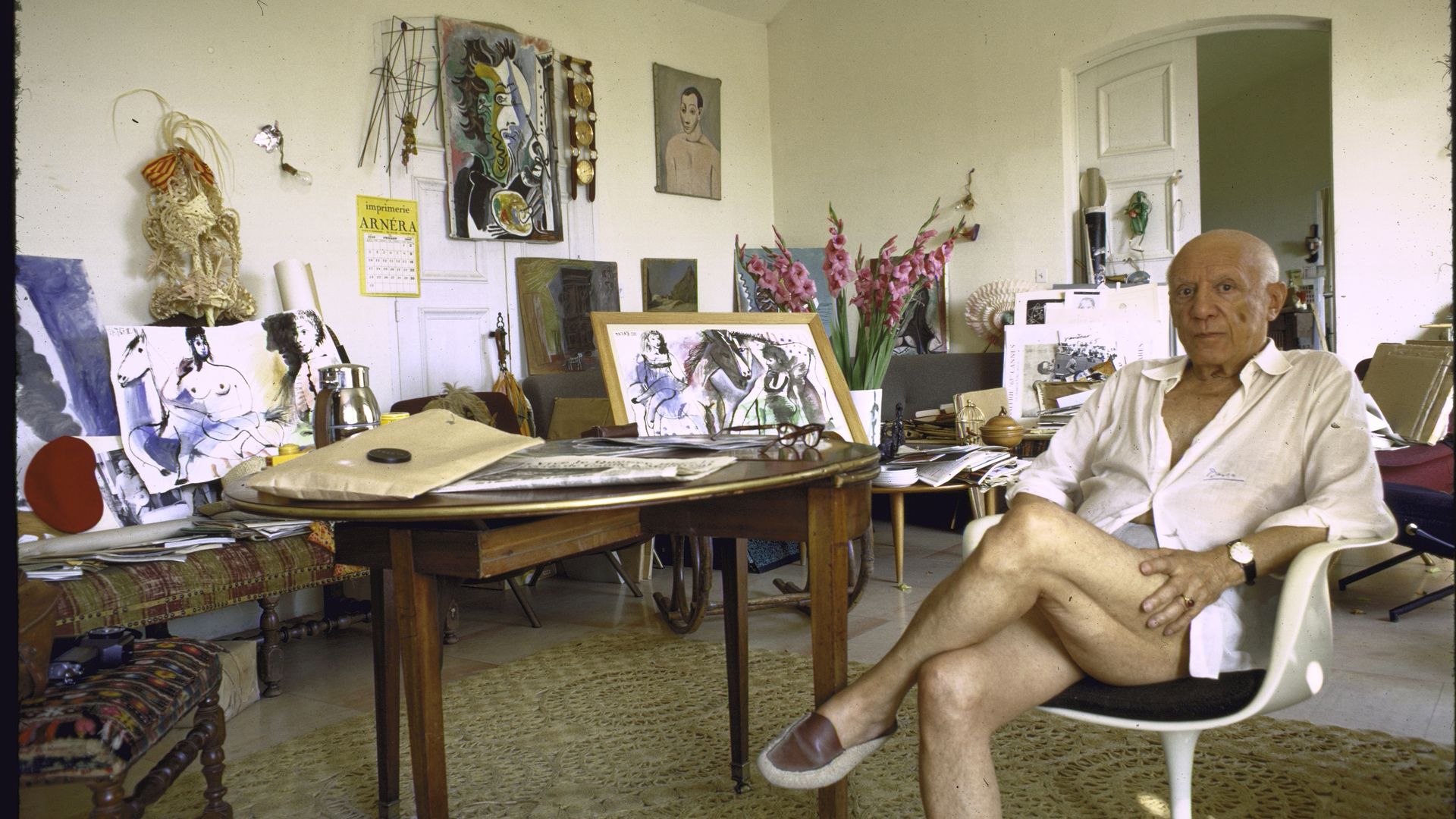 Researchers using x-ray technology discovered hidden artwork beneath one of Pablo Picasso's Blue Period paintings, National Geographic reports. The 1902 painting La Misereuse Accroupie (The Crouching Beggar) analyzed by a team of researchers from U.S. and Canada revealed Picasso painted over a landscape portrait by an unknown artist.
Flashback: In 1957, Picasso said that x-ray technology might be used to reveal a hidden work in one of his earliest paintings.
The technique, called x-ray fluorescent spectroscopy, showed Picasso rotated the artwork of a Barcelona painter 90 degrees to be able to use the lines of the landscape form to create his final composition.
Why it matters: "[W]e can get into the mind of the artist and better understand the creative process," said Marc Walton, a research professor of materials science and engineering at Northwestern University.
One curious finding the researchers discovered is "the unexpected presence of an awkwardly positioned hand holding a disc," NatGeo writes. "We can see that he was wiping off the paint and working to position the fingers," Walton, who helped develop the x-ray tool, told NatGeo.
Go deeper