Midterm migraines for the Democrats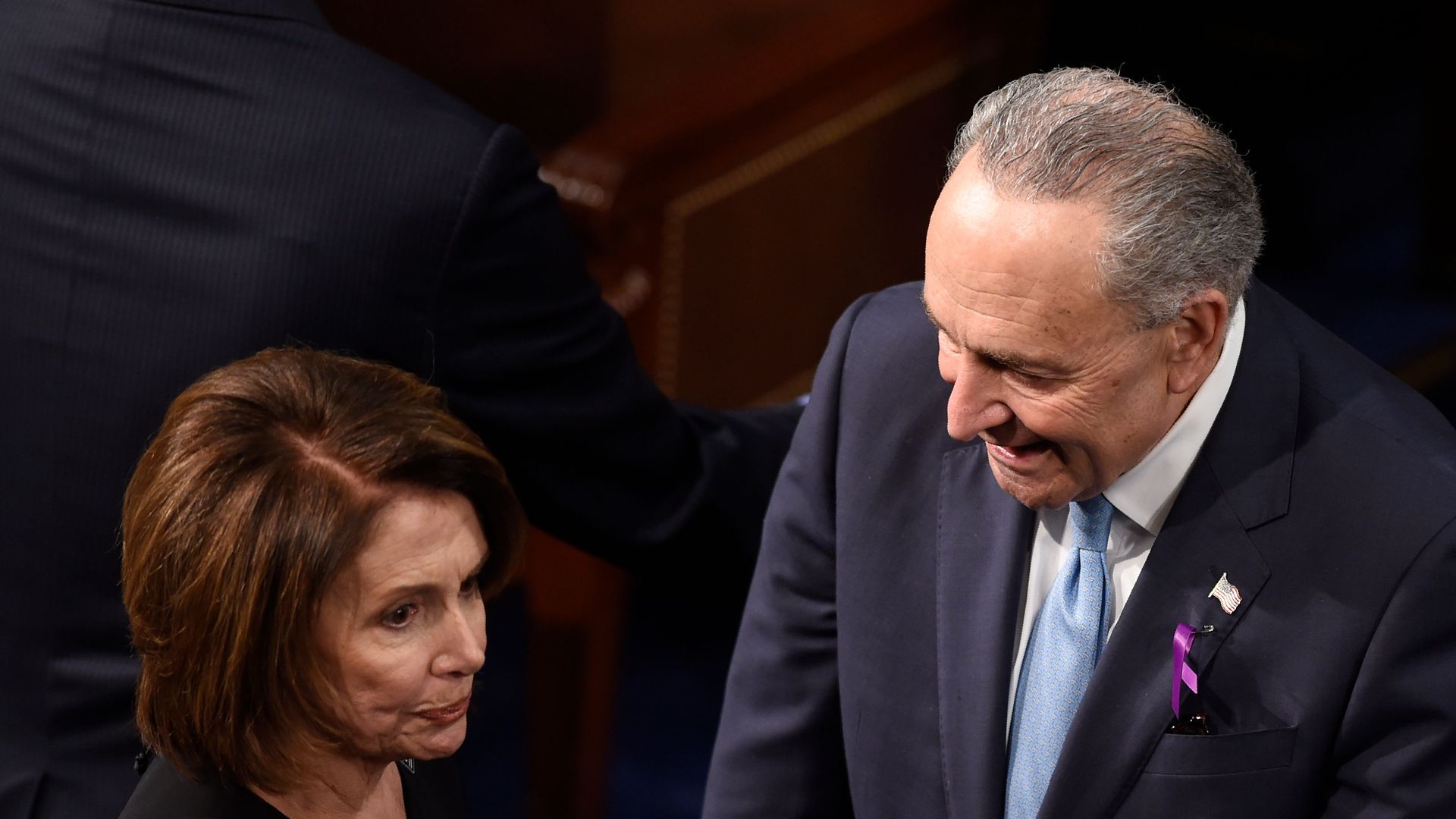 Democrats have more midterm anxiety than you might think, given most pundits are confidently predicting Republicans will lose the House.
Two sources with direct knowledge tell me that at the recent Democratic Senate retreat at Mount Vernon, they invited a focus group of voters to discuss the issues they care about and the political landscape.
What the voters kept saying: "Republicans have the wrong agenda; Democrats have no agenda."
A Senate aide told me leadership is acutely aware of this problem, and hopes immigration will fill their agenda gap. Another top Senate aide, however, told me their messaging will highlight a broader set of issues, including pensions, opioid funding, child care, and student loans. They will boast that they moved the ball forward on these issues with the budget deal.
Their toughest challenge: keeping this message from being totally drowned out by coverage of the President's alleged affairs, the Russia probe, the Robert Porter domestic violence cover-up, and other wild stories. Democrats are aware that cable news producers would much rather air segments on Stormy Daniels than pension reform.
By the way: Hillary Clinton had this problem too. Her campaign staff always bemoaned the fact that the national media showed infinitely more interest in Trump's JFK conspiracy theories than her white papers on Alzheimer's.
On top of that: Several top Hill Democrats told me they worry too many of their colleagues think they can flip the House just by bashing Trump and talking about Russia. If the focus groups at the retreat showed them anything, it's that that won't be enough.
Go deeper