The facts on Kelly's future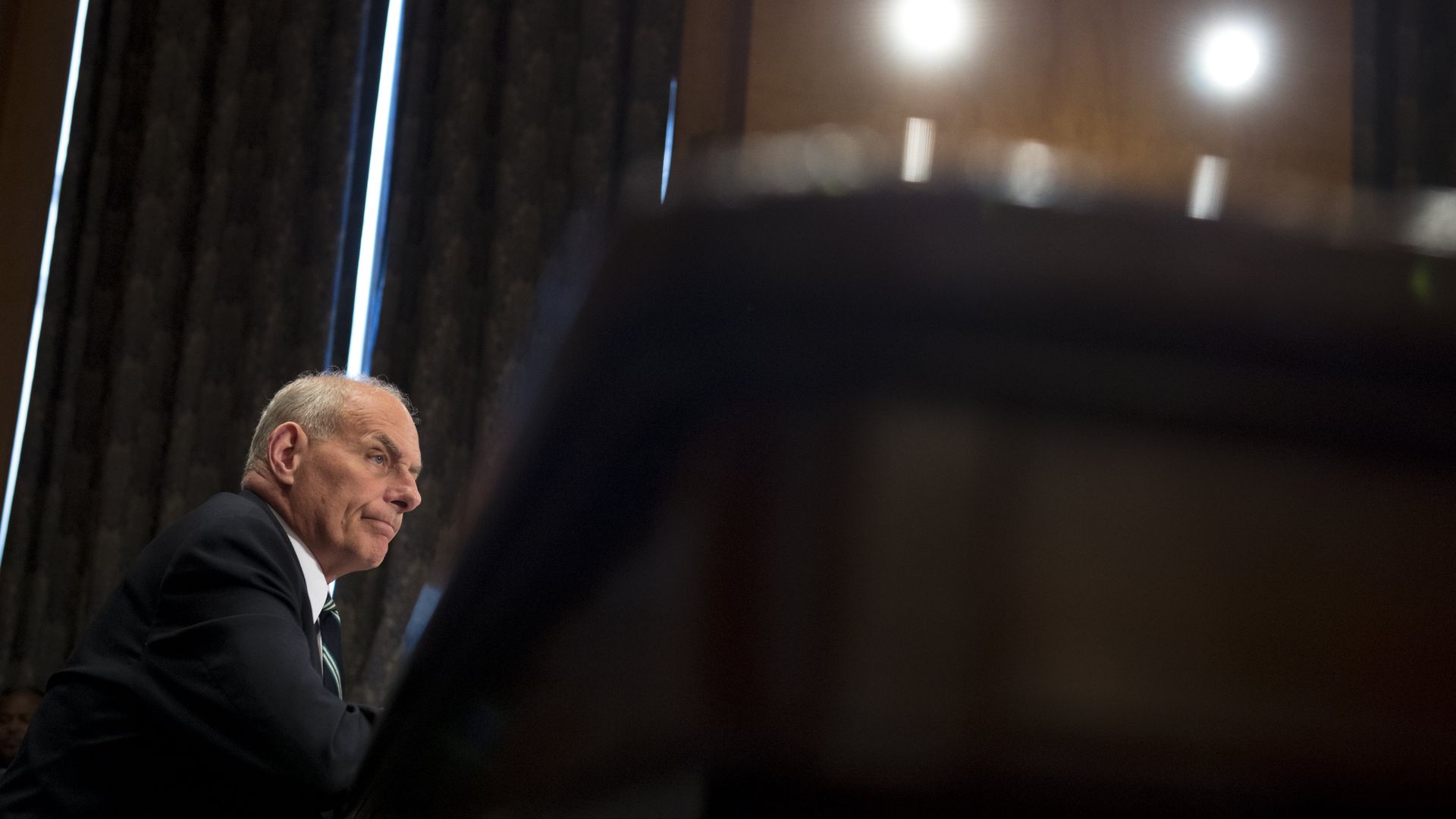 Anyone who claims to have gnostic wisdom about John Kelly's future in the White House should prepare to be embarrassed. Not even Donald Trump knows what will happen.
That said, I've chatted with people close to every part of this saga. And I've learned four facts that I hope will help you make sense of all the messy reporting, gossip, innuendo, and Beltway speculation about the president's chief of staff.
1. Privately, Trump is always looking for excuses to bash Kelly. Trump has long chafed at Kelly's efforts to control him. He genuinely resented Kelly's claim to Fox News' Bret Baier that Trump had "evolved" on immigration. So Kelly's bungling of the Rob Porter disaster just cemented a view the president would have held regardless.
"If he's so good, if he knows all this stuff, well how come the first time he gets a problem like this he doesn't know what to do?" Trump told one associate of Kelly. "He wants to handle me, but doesn't know how to handle problems like this."
2. Trump hasn't made an ask. People very close to Kevin McCarthy, Gary Cohn and Mick Mulvaney — the top three contenders to replace Kelly — tell me definitively that the president has not broached the subject with them. There's a sense among their allies that the president may want themto come to him and ask for the job, which would be in character for Trump. However, I doubt any of them would do so, because if they did they'd have to take the job on Trump's terms.
Trump has been asking third parties about these men: "What do you think about Kevin?", "What do you think about Mick?", "What should we do about Gary?" Trump values the advice of all three men. He views Cohn as "a total killer" who's "done it all on Wall Street" even though he's a "globalist." Trump regularly asks Mulvaney for his thoughts on matters ranging far beyond his Budget portfolio, including immigration, healthcare, and what he thinks of certain White House officials. Same with McCarthy.
3. Kelly has lots of enemies in the building. Many White House staff feel Kelly walked in the door with a condescending "daddy's here now" attitude. Based on leaks I've received from inside the building, the chief of staff has lost the support of a good number of his subordinates. Several senior staff have privately questioned his honesty. Several officials told me they believe he lied about how he handled the Rob Porter disaster (His story directly contradicts the story the White House press shop told the media in real time.)
Bottom line: Trump resents Kelly, and no longer gives him the benefit of the doubt. But he hasn't decided what to do about that.
Go deeper