Timeline of the Florida high school shooting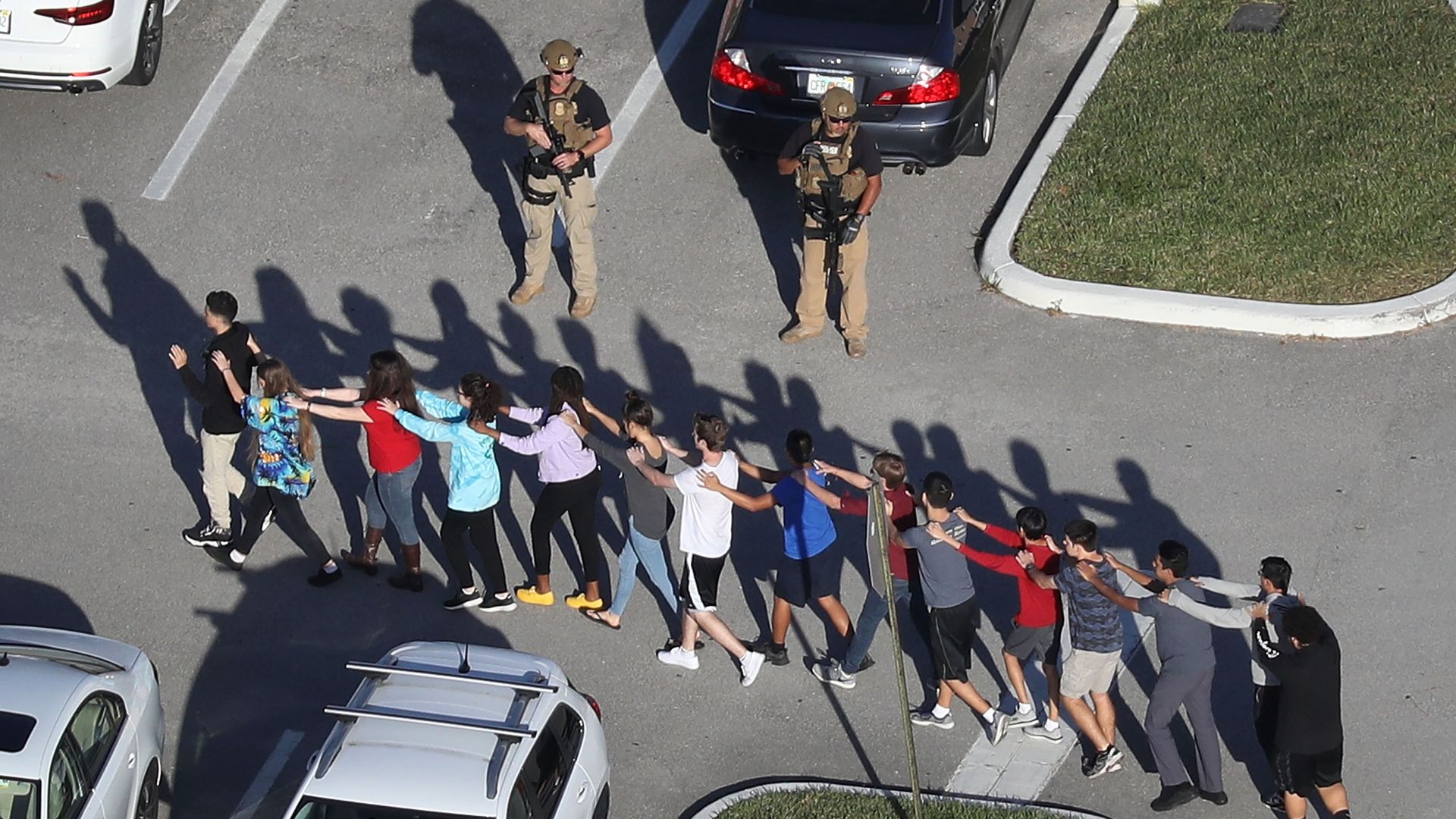 Broward County Sheriff Scott Israel said on Thursday that Nikolas Cruz, the suspect in a school shooting in Florida that killed 17 people, stopped at fast food restaurants after he carried out the massacre. Before he left the scene, Israel said the 19-year-old tried to mix in with a group of students who were "running away, fearing for their lives."
The timeline, per Israel:
2:19 p.m: Cruz arrives in an Uber. He enters a stairwell at the school and pulls an AR-15 rifle out of a case.
2:21 p.m: He begins spraying bullets in the school.
Cruz flees the scene, and tries to "mix in with the group that was running away."
He stops at a Walmart, buys a drink at Subway and then stops at a McDonald's at 3:01 p.m.
At 3:41 p.m, a police officer at the Coconut Creek Police Department confronts him. He is arrested and taken into custody "without an incident"
Go deeper