Rick Scott says FBI Director must resign after Parkland tip was missed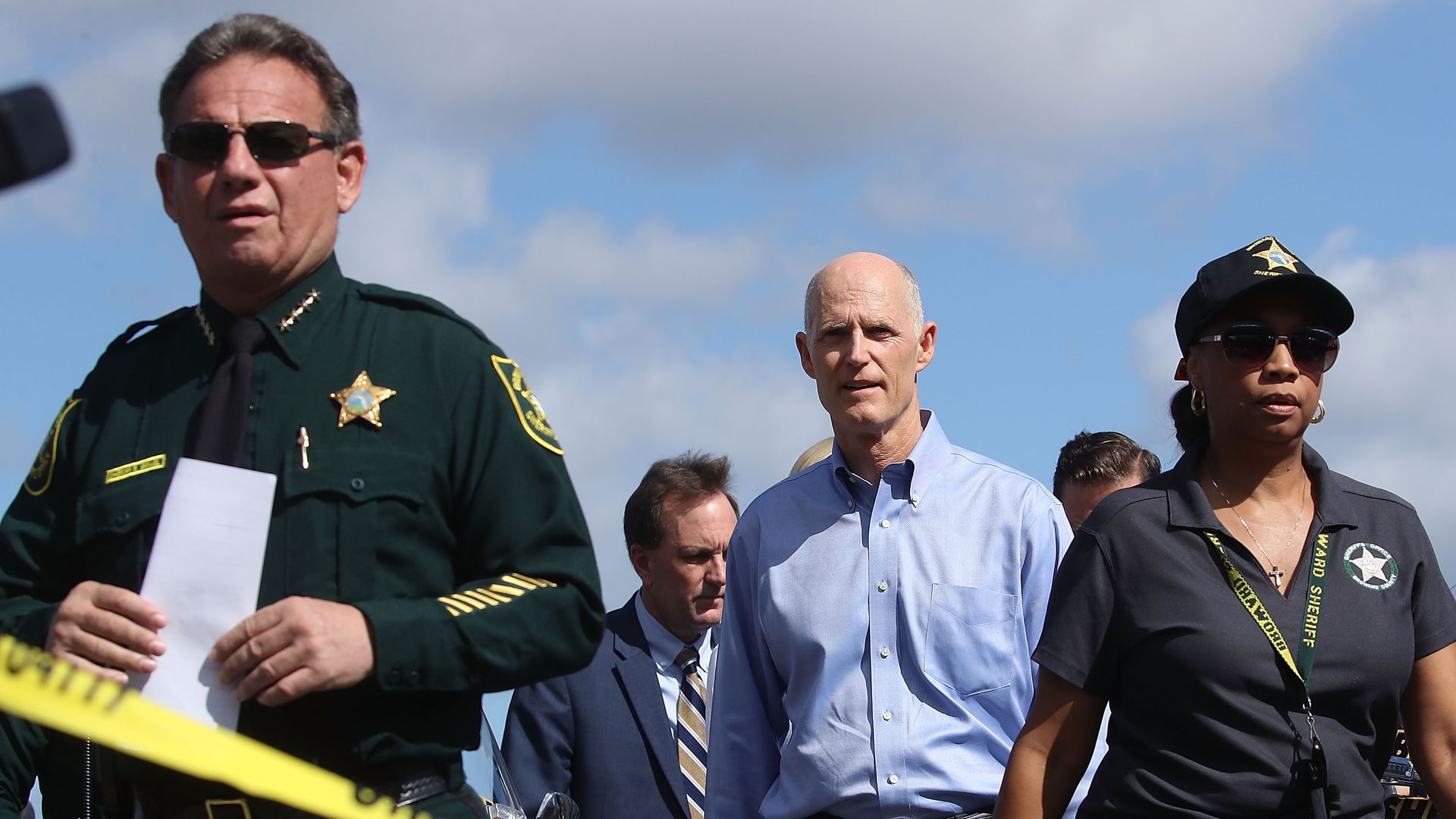 Florida Gov. Rick Scott has said FBI Director Chris Wray "needs to resign" over the FBI's failure to follow protocol after its public affairs line received a tip that Florida shooting suspect Nikolas Cruz might carry out a school shooting.
Between the lines: There is little chance that such a warning would have reached the director's level. In fact, the FBI statement said it would have been an issue for the Miami field office to investigate. The statement also comes at a time when President Trump and his allies have been sowing doubt in FBI and DOJ leadership.
Go deeper: Read Scott's full statement.
Go deeper