Watchdog investigating relationship between Pai, Sinclair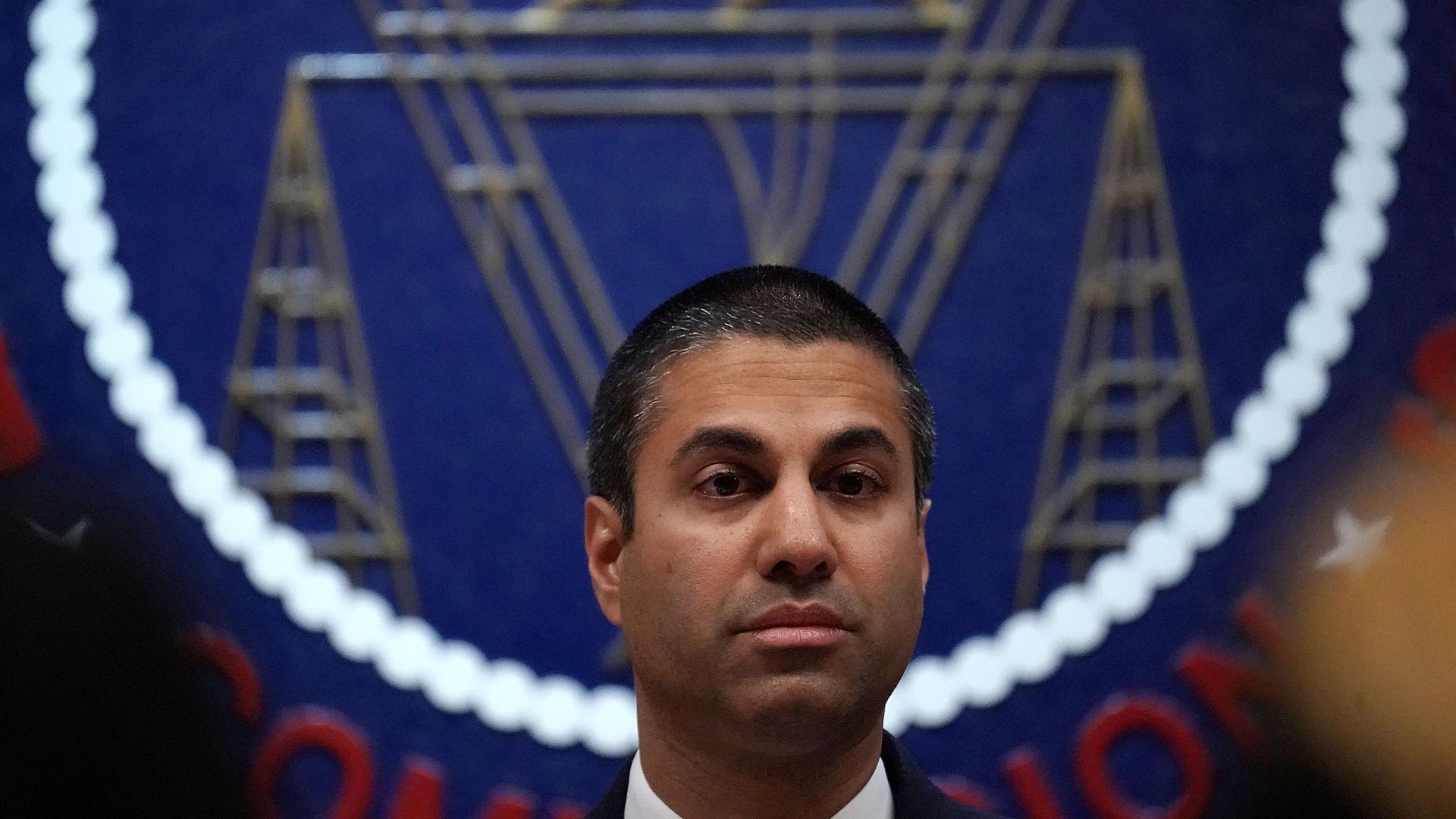 The Federal Communications Commission inspector general is looking into whether the agency changed key media ownership rules to help Sinclair Broadcast Group acquire Tribune stations, the New York Times broke this morning.
Why it matters: FCC Chairman Ajit Pai's push to bring back a loophole in media ownership rules paved the way for the right-wing Sinclair to purchase the Tribune stations, which will significantly broaden its reach.
But an FCC spokesperson said: "Given that the FCC under Chairman Pai's leadership recently proposed a $13 million fine against Sinclair, the largest fine in history for a violation of the Commission's sponsorship identification rules, the accusation that he has shown favoritism toward the company is absurd."
Go deeper: Politico on how the FCC's changes aided Sinclair
Go deeper