The effects of Maryland's unique health care system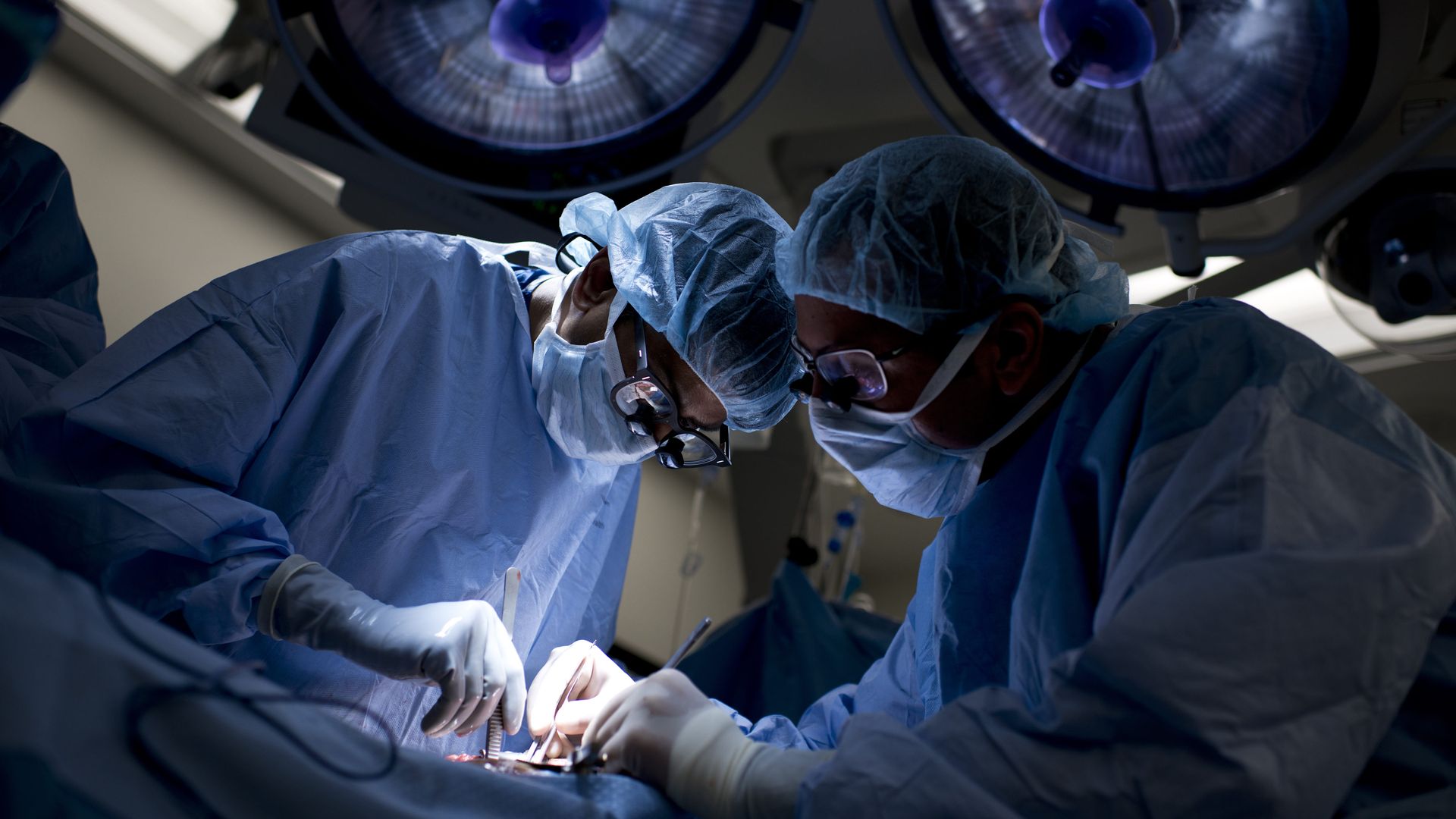 States' broad flexibility over health policy can produce some awkward effects for health care providers that operate across state lines — as Johns Hopkins Health System can show you.
The bottom line: Johns Hopkins mostly operates in Maryland, which caps hospital revenue. But it also owns a facility outside of the state that is not bound to those restrictions. And you can tell the difference by looking at their bottom lines.
The details: Maryland uses all-payer rate setting, a payment system that limits how much money hospitals in the state can get from Maryland patients. Inpatient and outpatient spending in the state can't grow faster than 3.58% per year (the rate of growth for Maryland's economy).
Johns Hopkins, an academic powerhouse based in Baltimore that owns six hospitals, reported its finances yesterday for the last six months of 2017.
Revenue grew a little above the all-payer rate. Operating profit fell 8.6% year over year to $82 million, due to losses in the system's Medicaid health plan.
But profits increased heavily at Sibley Memorial Hospital, a 288-bed hospital in Washington, D.C., that is not bound by Maryland's rules. Johns Hopkins said Sibley's profits were "driven by higher inpatient and outpatient volumes across several areas, including oncology and surgical cases."
Sibley was the most profitable hospital in the Johns Hopkins system in the last three months of 2017, just ahead of a children's hospital in Florida.
Why it matters: Hospitals in the rest of the country are regulated like Sibley, which means they have incentives to get more admissions and perform more procedures in the absence of large-scale reform like all-payer rate setting.
Go deeper: A former Johns Hopkins employee filed a lawsuit last year claiming that the system favors out-of-state patients to boost revenue; the system said that suit was baseless.
Go deeper