Florida Gov. defends voting rights system for ex-felons after judge's ruling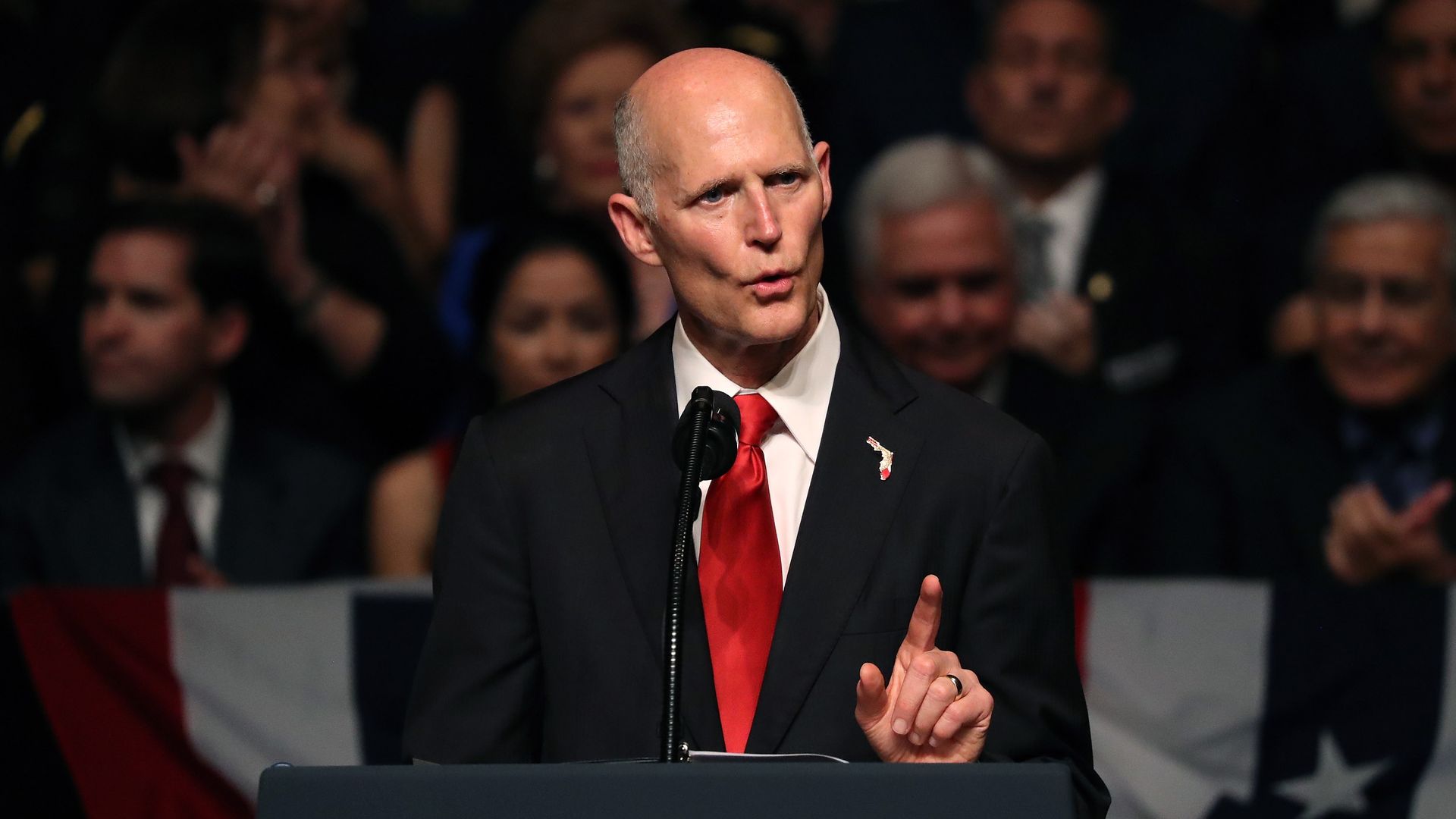 Florida Republican Gov. Rick Scott on Monday defended the process by which Florida grants or denies ex-felons the right to vote, asking a federal judge to leave it up to his cabinet to revise the rules.
Why it matters: This comes more than a week after U.S. District Judge Mark Walker ruled that the process is unconstitutional, finding that it unfairly relies on the personal support of Scott. Under the current system, which gives only the governor power to restore voting rights, former felons have wait for up to 7 years to be considered.
What they're saying: The Scott administration said it would likely appeal the ruling and said it would be "inappropriate" if the court orders them to create a vote restoration system.
The backdrop: Florida voters will decide on a constitutional amendment in November about whether to automatically restore voting rights to some convicted felons. If passed with at least 60% approval, it has the potential to shift the makeup of the country's largest swing state.
Florida is one of four states to constitutionally prohibit ex-felons from voting. The policy affects an estimated 1.5 million convicted felons in a state that bans more people from voting than any other.
At the time of his ruling, Walker ordered further briefing from both parties on what they consider the appropriate remedy.
Go deeper: The decades-long fight for Florida's ex-felons to regain voting rights
Go deeper