Pruitt: Security issues to blame for pricey travel plans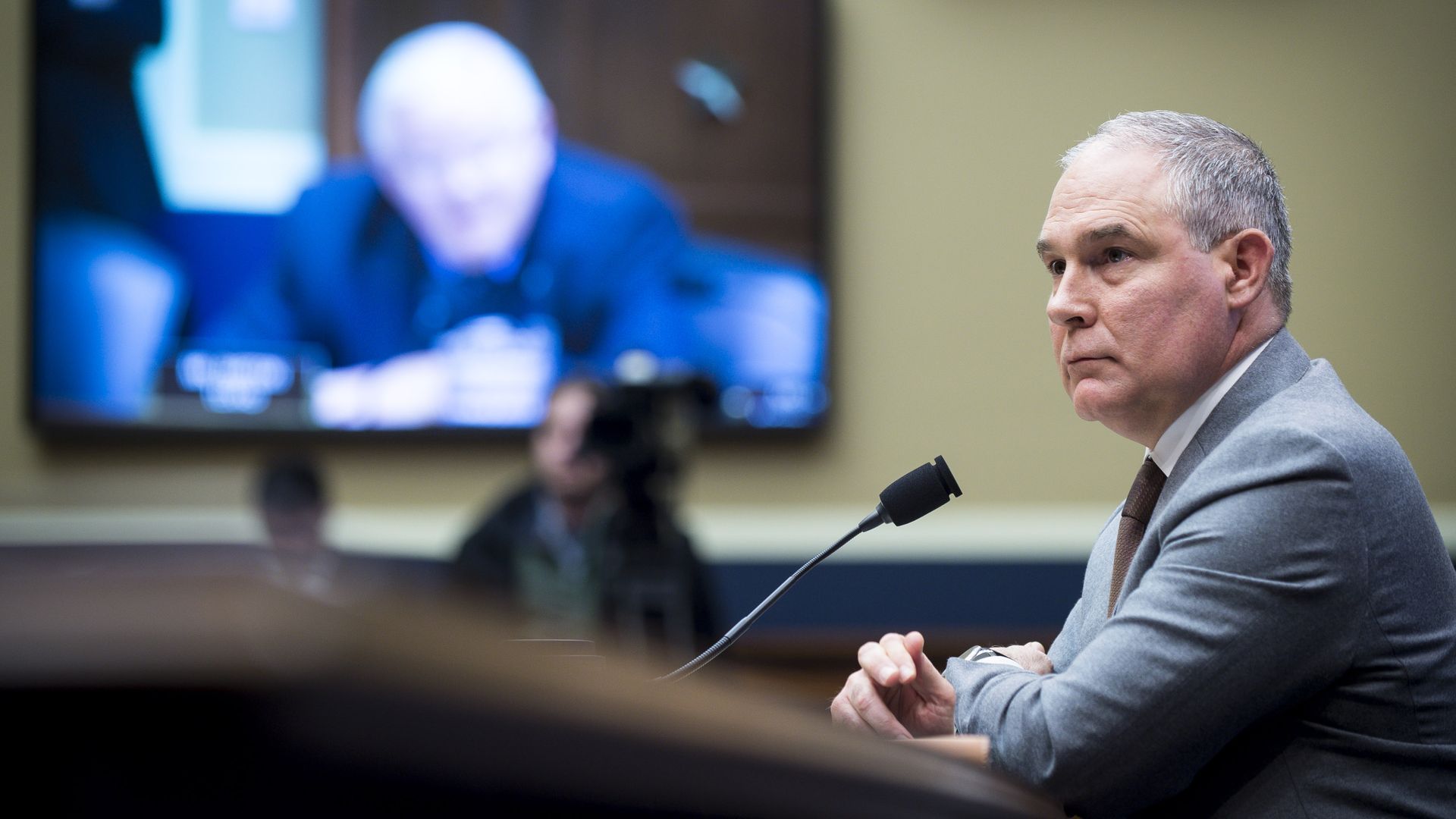 Environmental Protection Agency head Scott Pruitt blamed security decisions for the reason why he has been taking numerous first-class flights or military jets at the expense of taxpayers.
Why it matters: A handful of Trump administration officials including Pruitt have been under intense scrutiny for flying charter, military or private jets paid for by taxpayers. The Washington Post reported on Sunday that Pruitt and his top aides' taxpayer-funded travel cost at least $90,000 during a two-week stretch in June of last year. In one case, he spent $1,641.43 for a first-class seat flight from Washington, D.C. to New York City, The Post reports.
What he's saying: Pruitt told the New Hampshire Union Leader that "some incidents," since he started his post, have forced his security team to fly him first class.
"We live in a very toxic environment politically, particularly around issues of the environment," he said. "We've reached the point where there's not much civility in the marketplace and it's created, you know, it's created some issues and the (security) detail, the level of protection is determined by the level of threat."
CBS News' Julianna Goldman reports that Pruitt flew business class from Milan, Italy in June, which cost $43,000 in total. He also received a certificate allowing him to fly on a non-U.S. carrier en route to D.C. in time for a Cabinet meeting with President Trump on June 12, according to Goldman.
Go deeper: The Trump officials caught splurging on luxury travel
Go deeper