Pennsylvania Gov. rejects GOP proposed map in gerrymandering case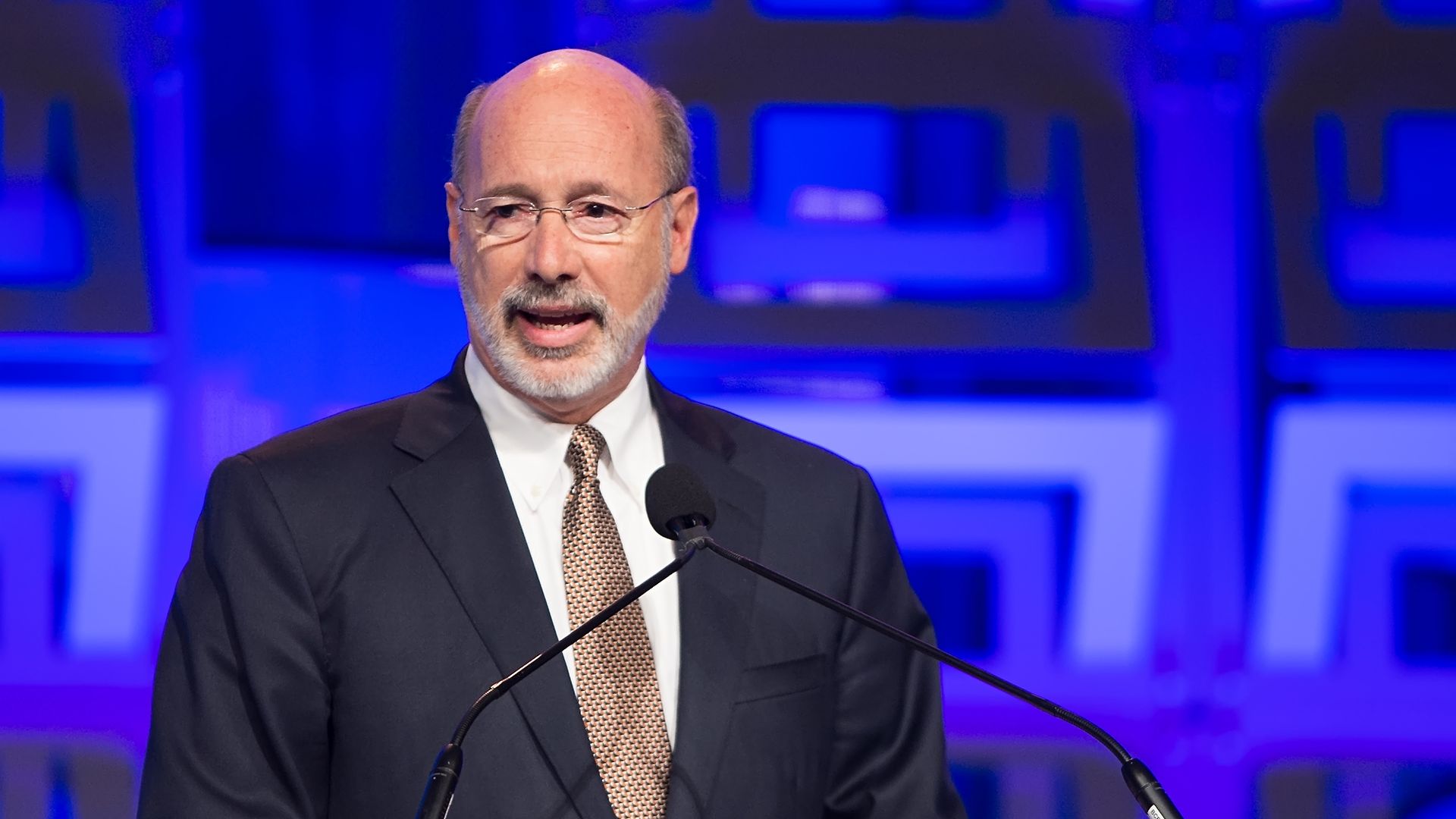 Tom Wolf, Governor of Pennsylvania, told the state's Supreme Court on Tuesday that he will not accept the proposed congressional map that state Republican leaders submitted last week, saying it remains a partisan gerrymander.
Why it matters: Wolf's move will trigger more political mudslinging after Republicans lambasted a court ruling last month as judicial overreach and partisan. State GOP lawmakers have made efforts to stop the ruling that struck down the current map as unconstitutional, but the U.S. Supreme Court Justice last week declined their request to delay the drawing of a new congressional map before this year's midterm election.
What's happening: The Pennsylvania Supreme Court gave Republicans and Wolf, a Democrat, until Feb. 15 to agree on a new map. His administration enlisted Moon Duchin, a Tufts University professor, to evaluate any potential maps for fairness and drawing its own. Wolf wrote that an analysis of the GOP proposal found that it "maintains a similar partisan advantage by employing many of the same unconstitutional tactics present in their 2011 map."
Background: Pennsylvania Supreme Court throws out state's congressional map
Go deeper