How drone package delivery can help fight climate change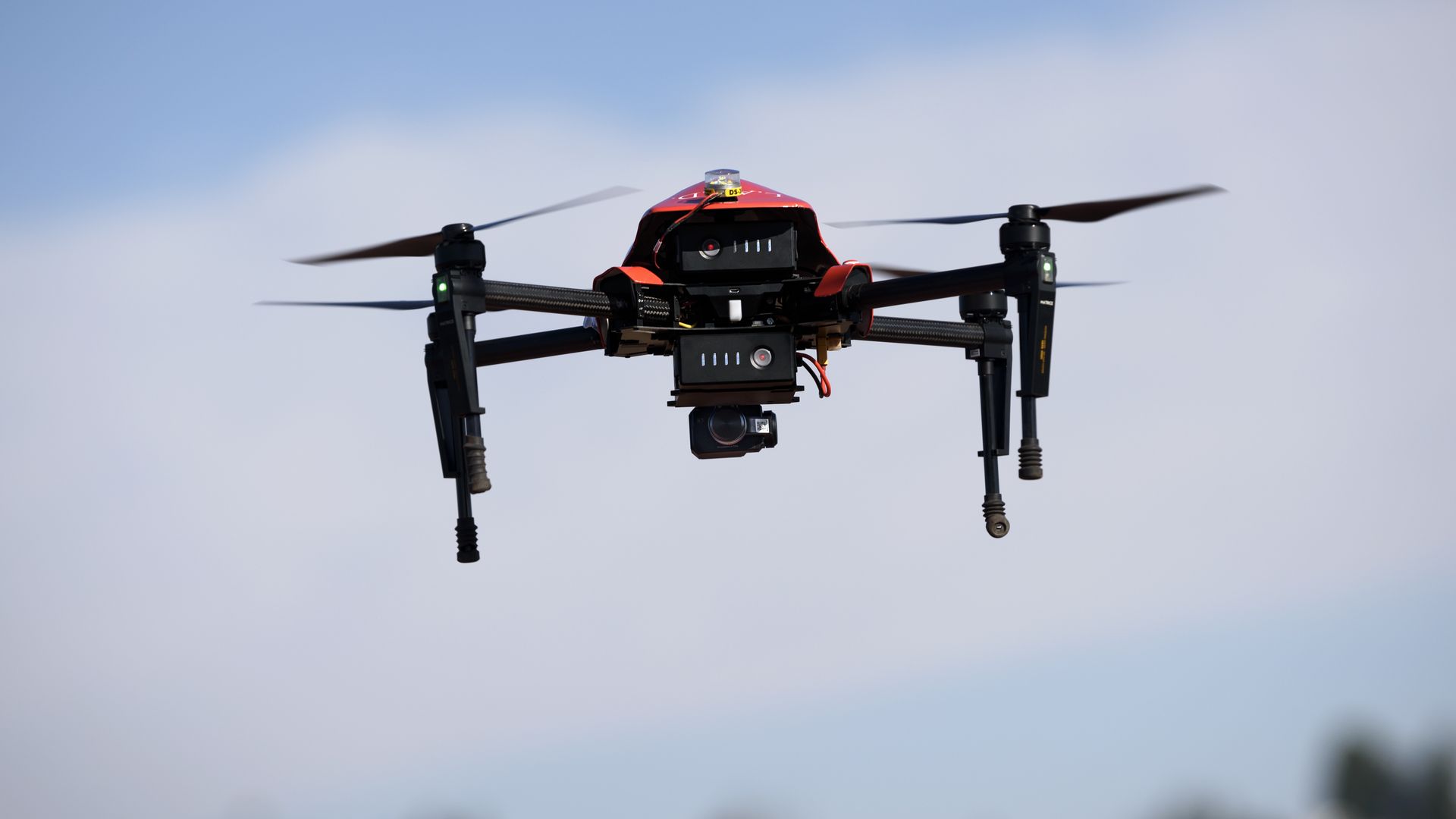 A new study in Nature concludes that using battery-powered drones for consumer package deliveries can be more climate-friendly than diesel trucks under certain circumstances.
Why it matters: The analysis of greenhouse gas emissions from competing delivery methods comes as corporate giants like Amazon, Google and UPS are exploring use of drones.
What they did: The article modeled total emissions under different drone sizes; package weights, transportation fuels for ground-based deliveries, energy needs for additional warehousing to support increased drone use, and—crucially—the electricity source in the regions modeled.
They compared estimated emissions from trips in California—where natural gas, renewables and nuclear energy provide the electricity mix—to deliveries in Missouri, where coal is the dominant power source.
What they found: Deliveries with small drones used to carry lighter packages (they modeled 0.5 kilograms) have substantially lower greenhouse gas emissions compared to ground-based diesel freight.
It's 54 percent lower than using diesel trucks in California, and 23 percent lower in Missouri.
For larger drones carrying heavier packages (they modeled 8 kg), the gain is harder to achieve—the climate advantage is only evident in a low-carbon power mix, and even there, electric trucks and vans are better options.
"If you want to get an environmental benefit from drone delivery, you have to consider the whole system and the whole lifecycle. Looking at any one piece of the picture won't give you the right answer," co-author Joshuah Stolaroff of Lawrence Livermore National Laboratory tells Axios.
Go deeper: Stolaroff said regulators and companies have a chance to ensure that use of drones for package delivery occurs in an environmentally beneficial way.
"There is a rare opportunity to understand the impacts of a technology before it is widely deployed," he said.
"It is maybe a quirk of air traffic being so regulated that we actually have some time here to decide how this system should look before we put it on the market," Stolaroff said.
Bottom line: Regulators should consider limits on drone and package size, while his advice for companies in the emerging drone delivery space is that "the easiest thing is to make sure your drones are charged with low-carbon electricity," concluded Stolaroff.
Go deeper