Macron: "We will strike" if given proof of chemical attacks in Syria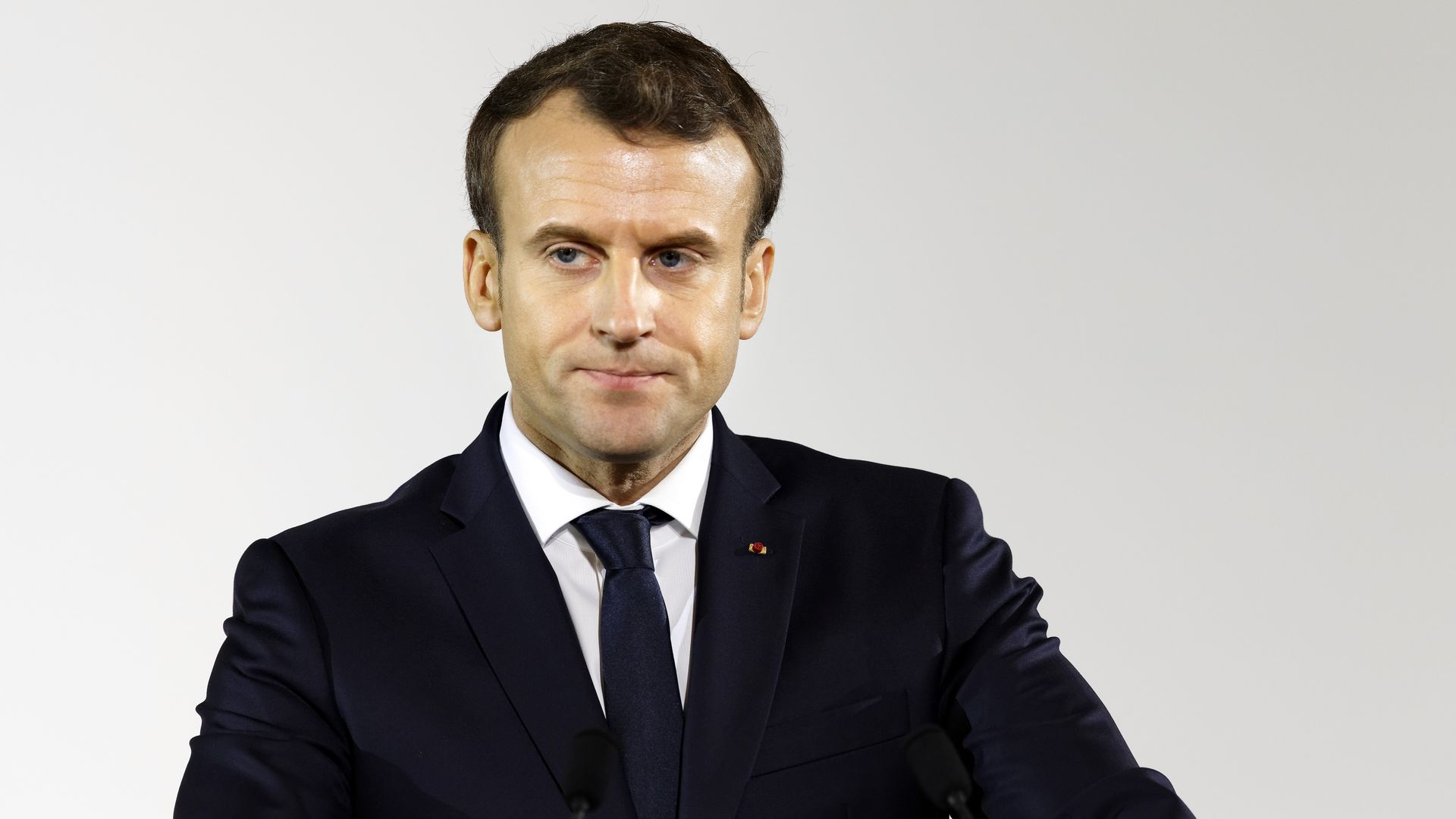 France's President Emmanuel Macron said on Tuesday that France would retaliate against the Syrian regime if he had proof that civilians were being attacked with chemical weapons, Reuters reports.
"On chemical weapons, I set a red line and I reaffirm that red line...If we have proven evidence that chemical weapons proscribed in treaties are used, we will strike the place where they are made."
— Macron
Why it matters: Syrian President Bashar al-Assad's government has continuously denied the use of chemical weapons in the civil war devastating Syria. Yet the regime has been accused "of repeatedly using chlorine gas...as a chemical weapon against civilians," Reuters reports, and Macron has been criticized "of inaction."
Go deeper