Ginsburg: Sexism "played a prominent part" in Clinton's loss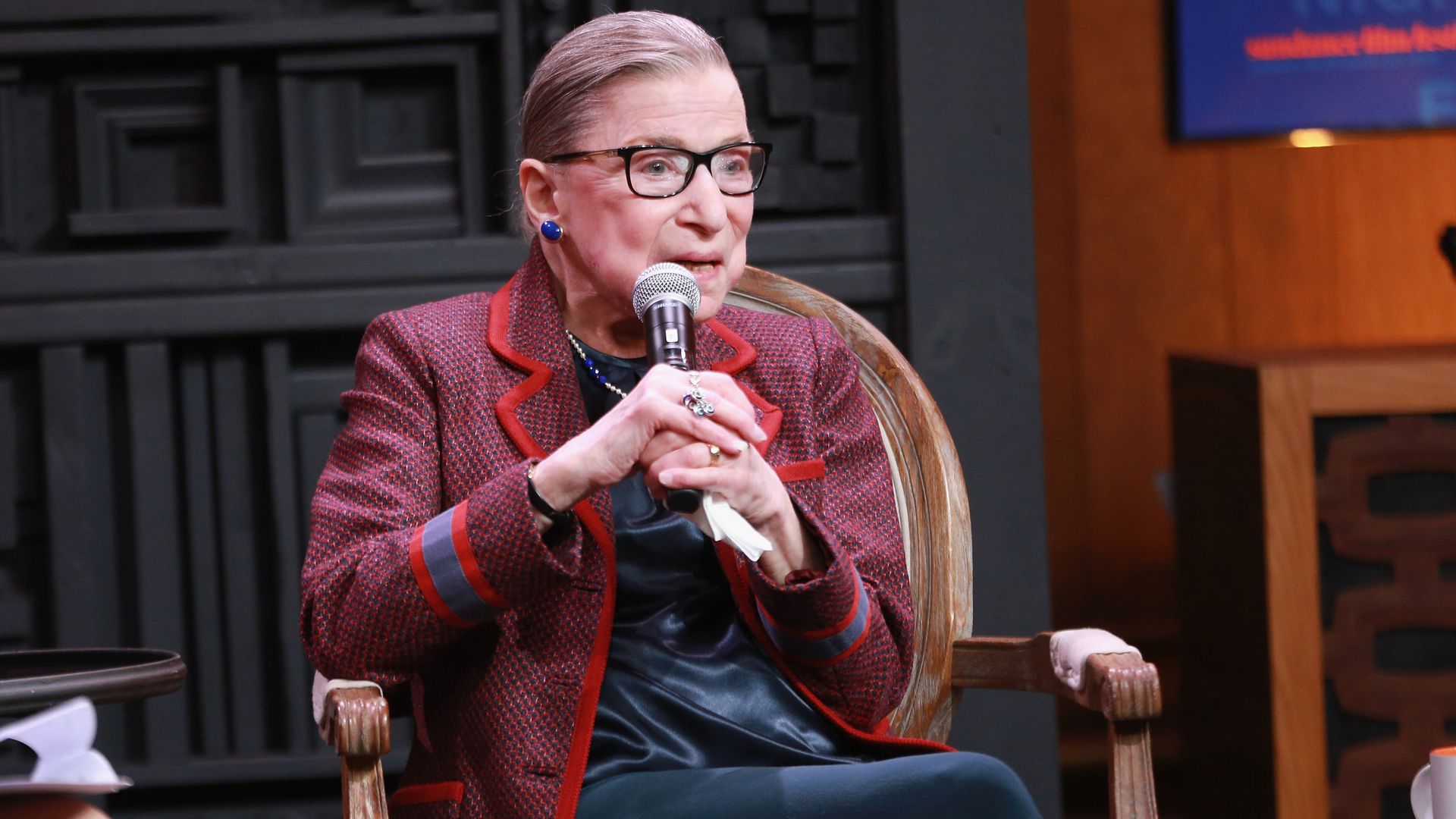 Supreme Court Justice Ruth Bader Ginsburg said in an interview with CNN's Poppy Harlow Sunday that she believes the "macho atmosphere" during the 2016 presidential campaign led to sexism that "played a prominent part" in Hillary Clinton's loss.
Why it matters: Ginsburg has frustrated conservatives — and developed a devoted fan base on the left — with her recent willingness to talk publicly about politics, including remarks about President Trump during the 2016 campaign that she later said she regretted. But the 84-year-old justice still seems perfectly comfortable in the political limelight than many of her colleagues.
What she said:
On 2016: "I think it was difficult for Hillary Clinton to get by in the macho atmosphere prevailing during that campaign, and she was criticized in a way I think no man would have been criticized. I think anyone who watched that campaign unfold would answer the same way I did — yes, sexism played a prominent part."
On #MeToo: "It's amazing to me that for the first time, women are really listened to, because sexual harassment had often been dismissed as, 'Well, she made it up,' or 'She's too thin-skinned.' So I think it's a very healthy development."
On an Equal Rights Amendment: "Equal stature of men and women is as fundamental as the basic human rights … [it] belongs in the Constitution."
Yes, but: Ginsburg gave relatively safe answers last night when asked about Trump's attacks on the judiciary and the press ("I will not respond to that question, [but] a free press is of tremendous importance to a society.")
The big picture: Ginsburg was an outspoken advocate for women's rights even before becoming a judge, and long before the "Notorious R.B.G." persona and her more explicit forays into politics. And however much her public openness rankles conservatives, she's clearly not going to retire while Trump is president.
Go deeper