Last two militants of infamous ISIS cell captured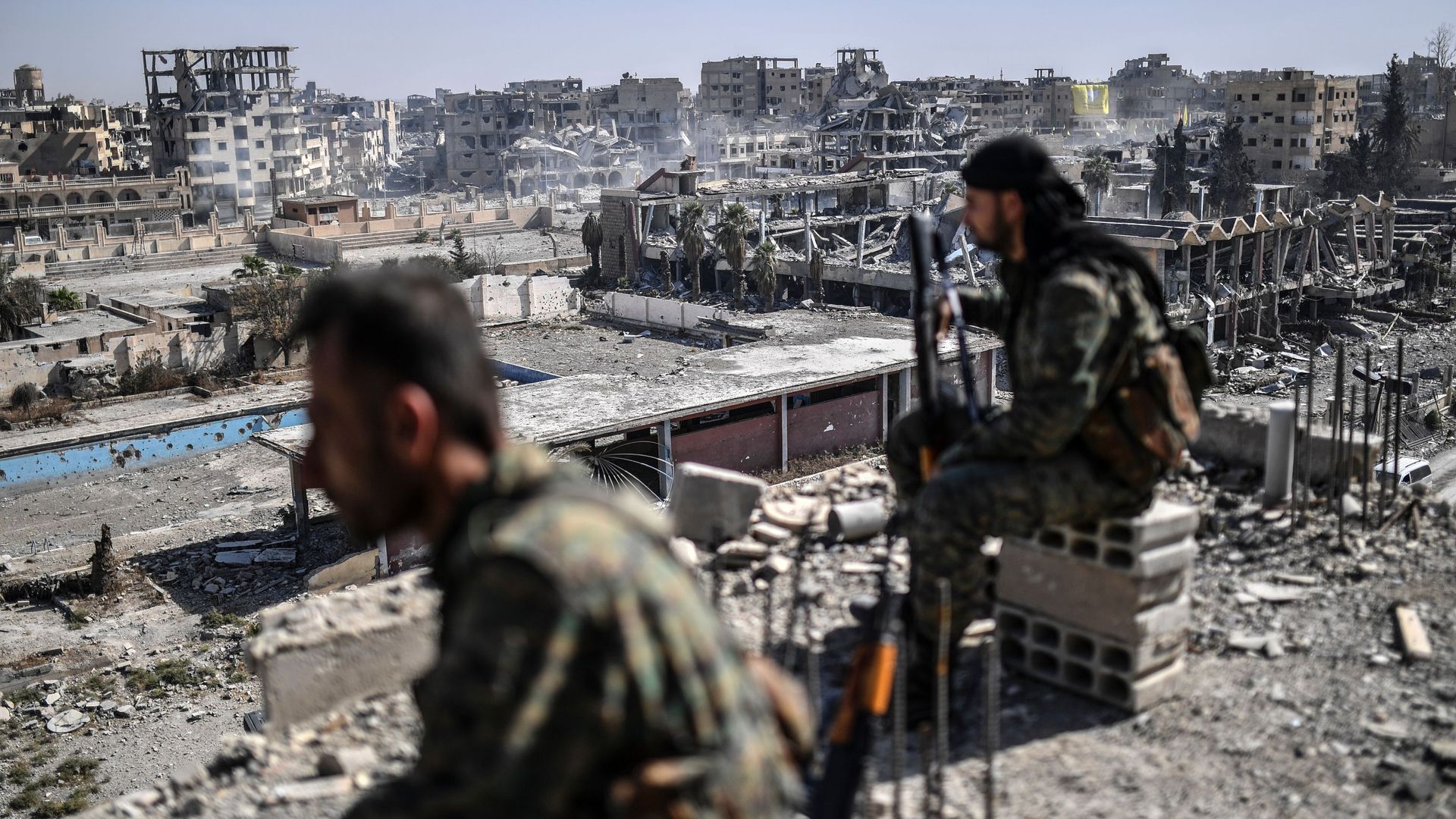 Two ISIS fighters believed to be responsible for the 2014 execution of American journalist James Foley, have been captured, reports the AP. Foley's mother told the BBC on Friday that the two men part of the ISIS cell responsible for her son's death "need to spend the rest of their life being held."
Why it matters: The two men, El Shafee Elsheikh and Alexanda Amon Kotey, were captured by the U.S.-backed Syrian Democratic Forces in January, according to U.S. military officials. They were known as "The Beatles," citing their British accents, and operated as part of the ISIS cell who also "captured, tortured and beheaded more than two dozen hostages." Elsheikh and Kotey were the last two members to be captured of the group of four men.
The two could be linked to Mohammed Emwazi, a British terrorist widely known as "Jihadi John," according to CBS. Emwazi is believed to have been killed in a drone strike in 2015.
The fourth member of "The Beatles," Aine Davis, is "imprisoned in Turkey on terrorism charges," the New York Times reports.
Air Force Col. John Thomas, spokesman for U.S. Central Command, told CBS this is "certainly a big deal for America."
Go deeper