2020 Census will count prisoners based on where they're incarcerated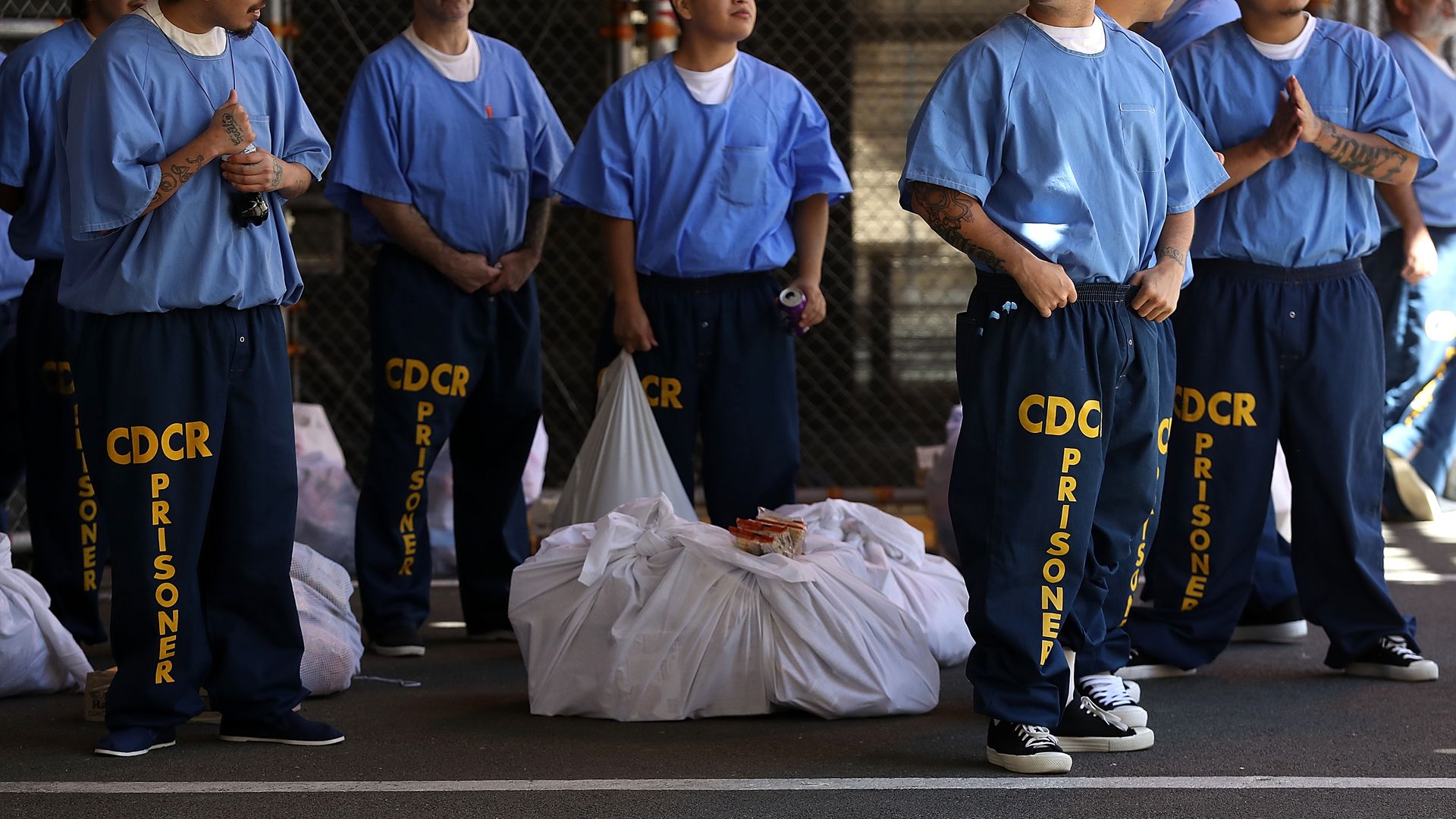 The Census Bureau has announced it will count prisoners as residents of the localities in which they are incarcerated rather than their home towns in the 2020 census. That's the bureau's longstanding practice, but advocates had hoped to push through a change.
Why it matters: Every 10 years, lawmakers use census data to draw proportional legislative and Congressional districts. Criminal justice reform advocates have long argued that counting prisoners who can't vote as residents of the towns where they're incarcerated gives disproportionate representation to people who cast their ballots there. Only Maine and Vermont allow convicted felons to vote while in prison.
The two sides
The census notice: "Counting prisoners anywhere other than the facility would be less consistent with the concept of usual residence, since the majority of people in prisons live and sleep most of the time at the prison."
The opposition: "The Bureau's decision is inconsistent with the way the 'usual residence' rule is applied to other similarly-situated people. The Census Bureau is picking favorites based on economic and racial privilege: if boarding school students are deemed to live at home, then the same logic should be applied to incarcerated people," Aleks Kajstura, legal director at the Prison Policy Initiative.
The bureau said in a notice on Wednesday that it had received 77,995 public comments in 2016 calling for an overhaul of the policy, and 4 opposing a change.
Quick facts: California, Delaware, Maryland and New York have passed laws mandating that prisoners be counted as residents of their home addresses, according to the Prison Policy Initiative, which has been advocating for an overhaul nationwide. Former New Jersey Gov. Chris Christie vetoed a bill last year to join that group. The Census Bureau has said it will work with states that want to opt out.
Go deeper