Maduro loyalists set April election date in Venezuela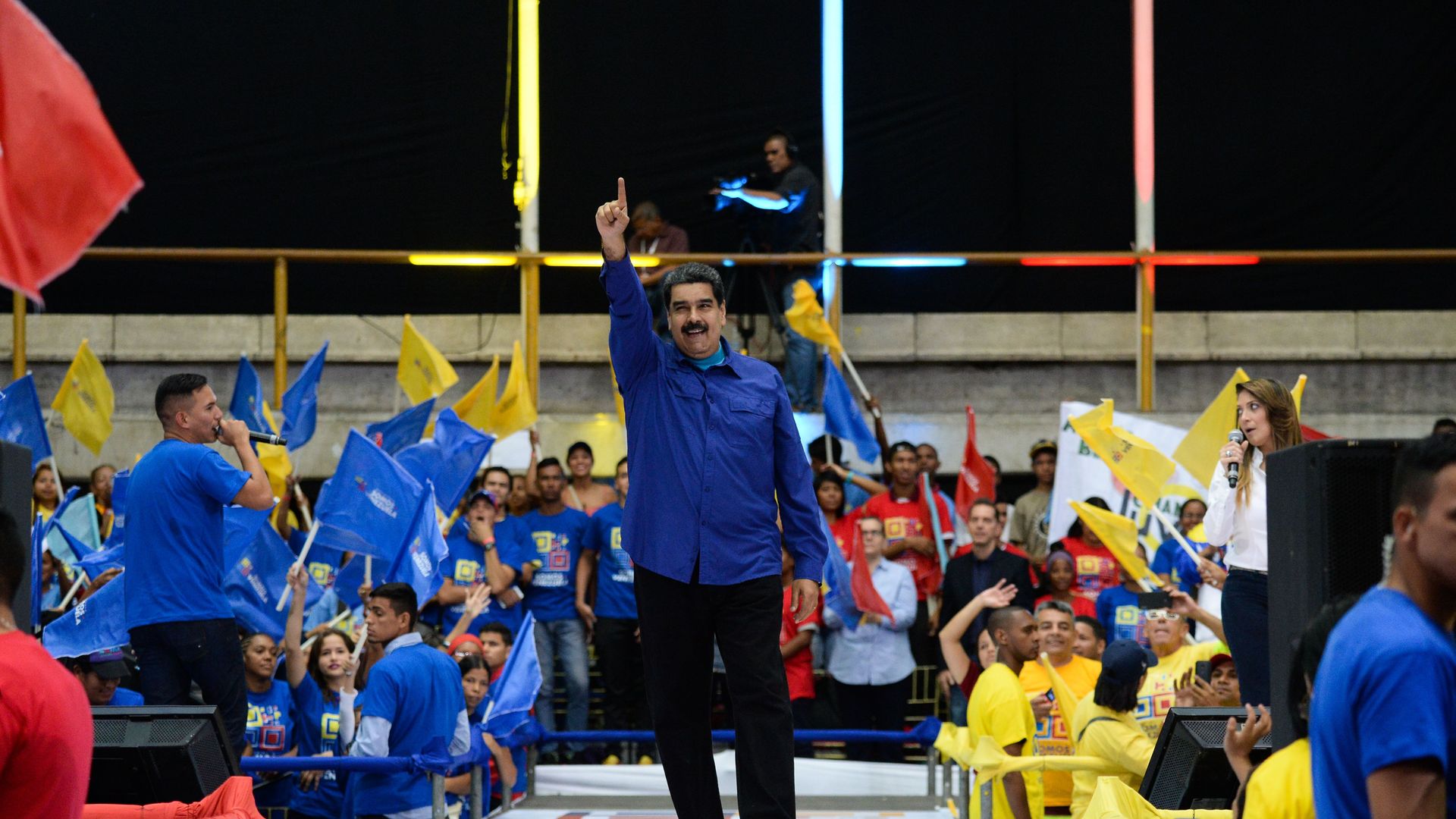 Officials in Venezuela said on Wednesday that they have called a presidential election for April 22, per the AP, after negotiations between the ruling socialist party and opposition politicians broke down.
Why it matters: President Nicolas Maduro has already launched his campaign for a second term, and is currently the only candidate in a race the opposition says could be a sham, per the AP. Maduro's nearly five-year tenure has largely been marred by economic crises, food shortages and civil unrest.
The backdrop: This comes as the Trump administration is deciding whether to impose restrictions on Venezuelan crude oil exports and the exportation of U.S. refined products to the country. Secretary of State Rex Tillerson, who made the announcement this week during his a seven-day tour in Latin America and the Caribbean, said it's part of an attempt to punish the Maduro's regime, which he said has turned Venezuela into a dictatorship.
Go deeper