Shutdown round two begins at midnight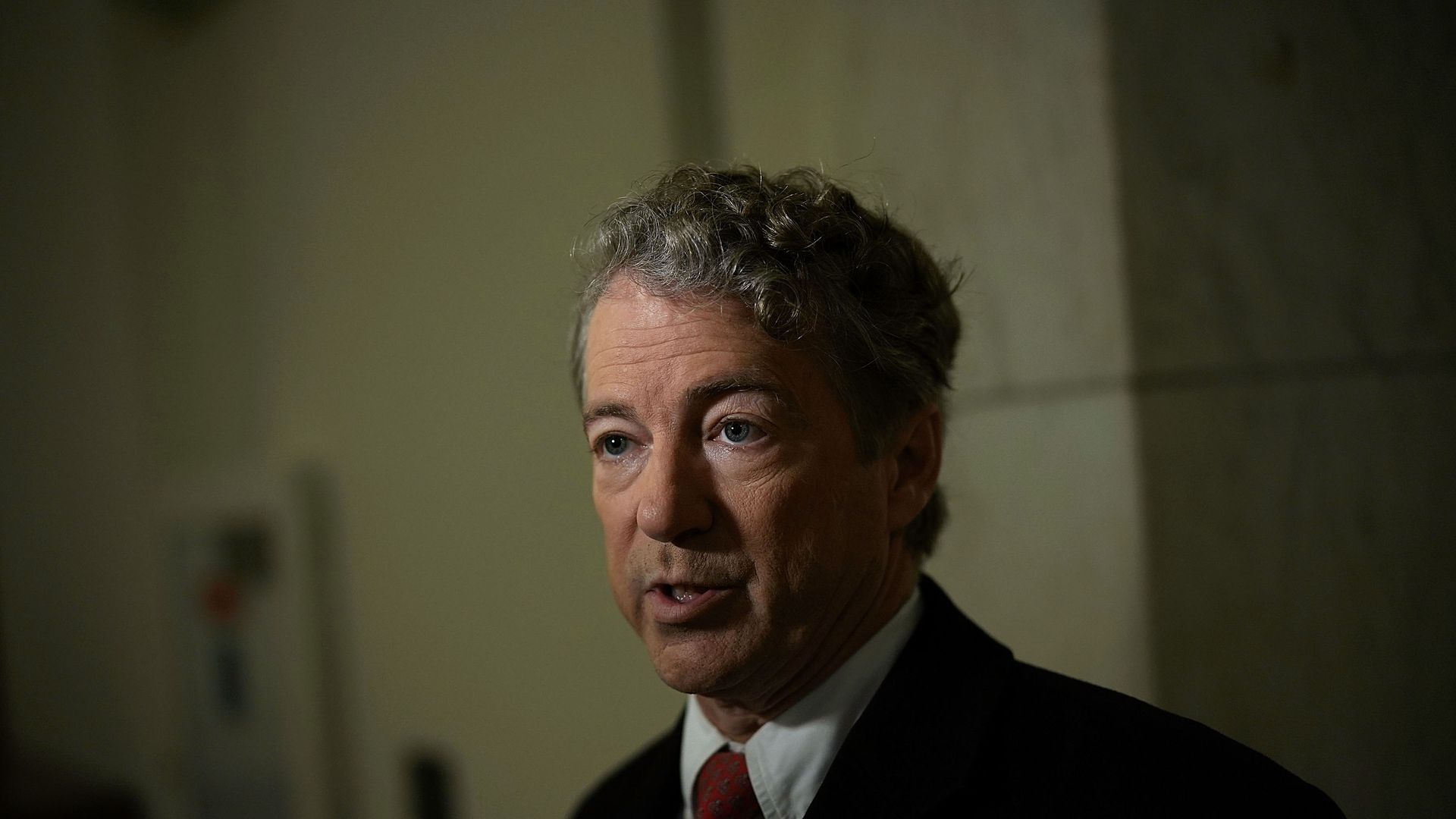 Sen. Rand Paul is speaking on the floor of the Senate about what he considers wasteful government spending, and blocking a vote on a bipartisan spending deal. He's expected to hold the floor midnight, meaning the government is likely to shut down for at least some period of time.
Where things stand: The White House has warned agencies to prepare for a shutdown, while members have been told to "prepare for late night or early morning votes." While the Senate has the votes to pass a deal now, or early Friday morning when Paul cedes the floor, things are less clear cut in the House where Nancy Pelosi and other Democrats have said they'll oppose any deal that doesn't include protections for Dreamers.
What the spending deal does: Raises spending limits for both domestic and military spending, funds health care programs and disaster relief, suspends the debt limit for a year and extends some tax breaks. "The cost of those provisions exceeds $560 billion," per the Post.
What Paul wants: A vote on an amendment that would keep spending caps where they are, rather than raising them.
What Pelosi wants: She told Democrats in a closed-door meeting to "use our leverage" because Republicans don't have the votes to pass a deal without them.
Next steps: Senate votes beginning around 1 a.m., followed by votes in the House. This process could still be ongoing by breakfast time on the East Coast.
The big question: How will House Democrats vote? Republican leadership doesn't know, and that means the bill may have the votes — or it may not.
If you're keeping score at home: The government will have remained open for a whopping 17 days following the last shutdown.
Go deeper