Kelly says he "was shocked" to hear accusations against Rob Porter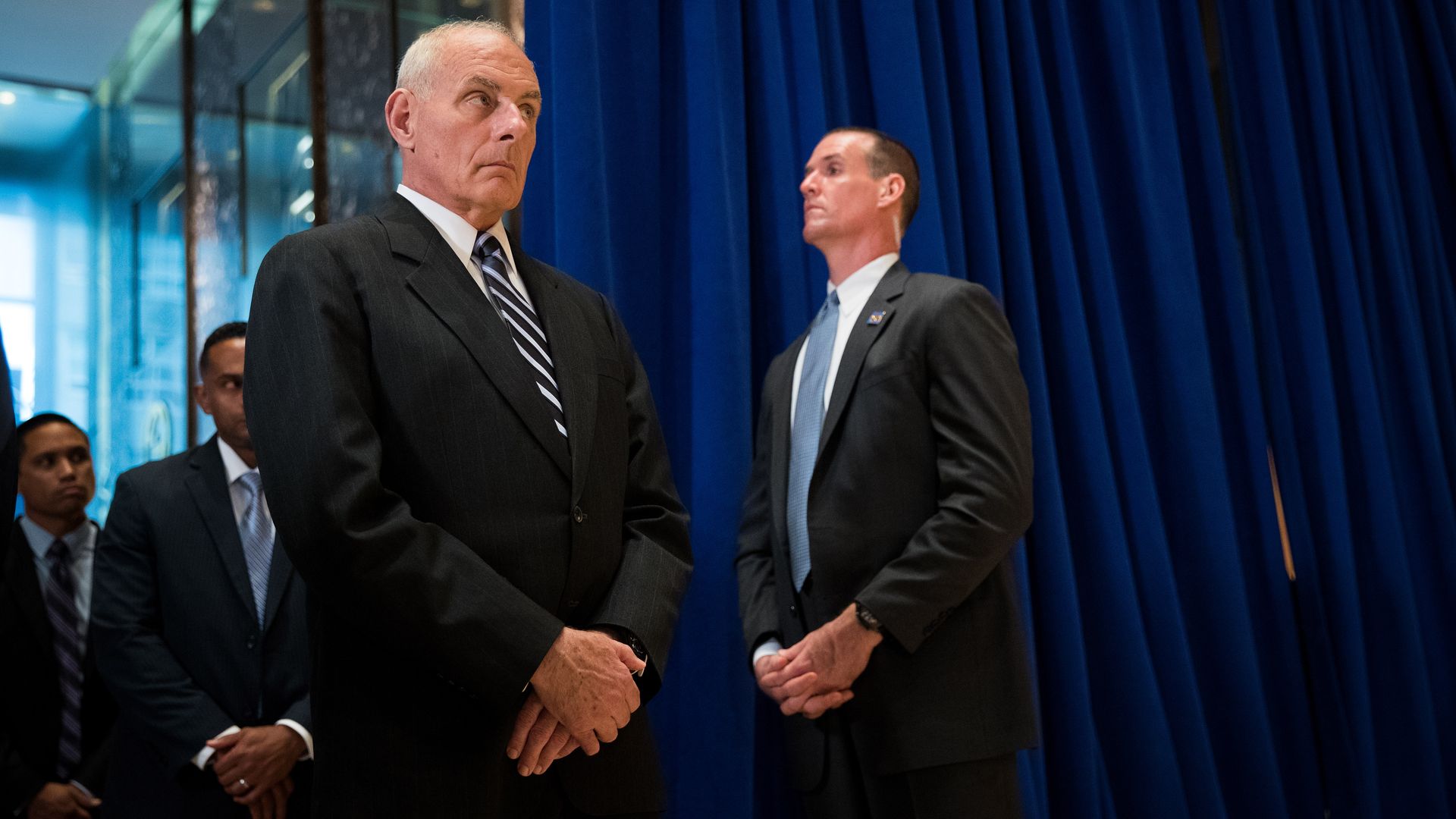 White House Chief of Staff John Kelly put out a second statement on Wednesday night regarding staff secretary Rob Porter's resignation after his two ex-wives accused him of domestic abuse.
"I was shocked by the new allegations released today against Rob Porter. There is no place for domestic violence in our society. I stand by my previous comments of the Rob Porter that I have come to know since becoming Chief of Staff, and believe every individual deserves the right to defend their reputation. I accepted his resignation earlier today, and will ensure a swift and orderly transition."
— John Kelly
Flashback: Kelly said on Tuesday that Porter is "a man of true integrity and honor and I can't say enough good things about him. He is a friend, a confidante and a trusted professional. I am proud to serve alongside him."
CNN reported on Wednesday that Kelly, along with other White House aides, knew of allegations against Porter "by early fall" last year, and that "no action was taken to remove him from the staff."
Go deeper