Raj Shah making White House briefing debut tomorrow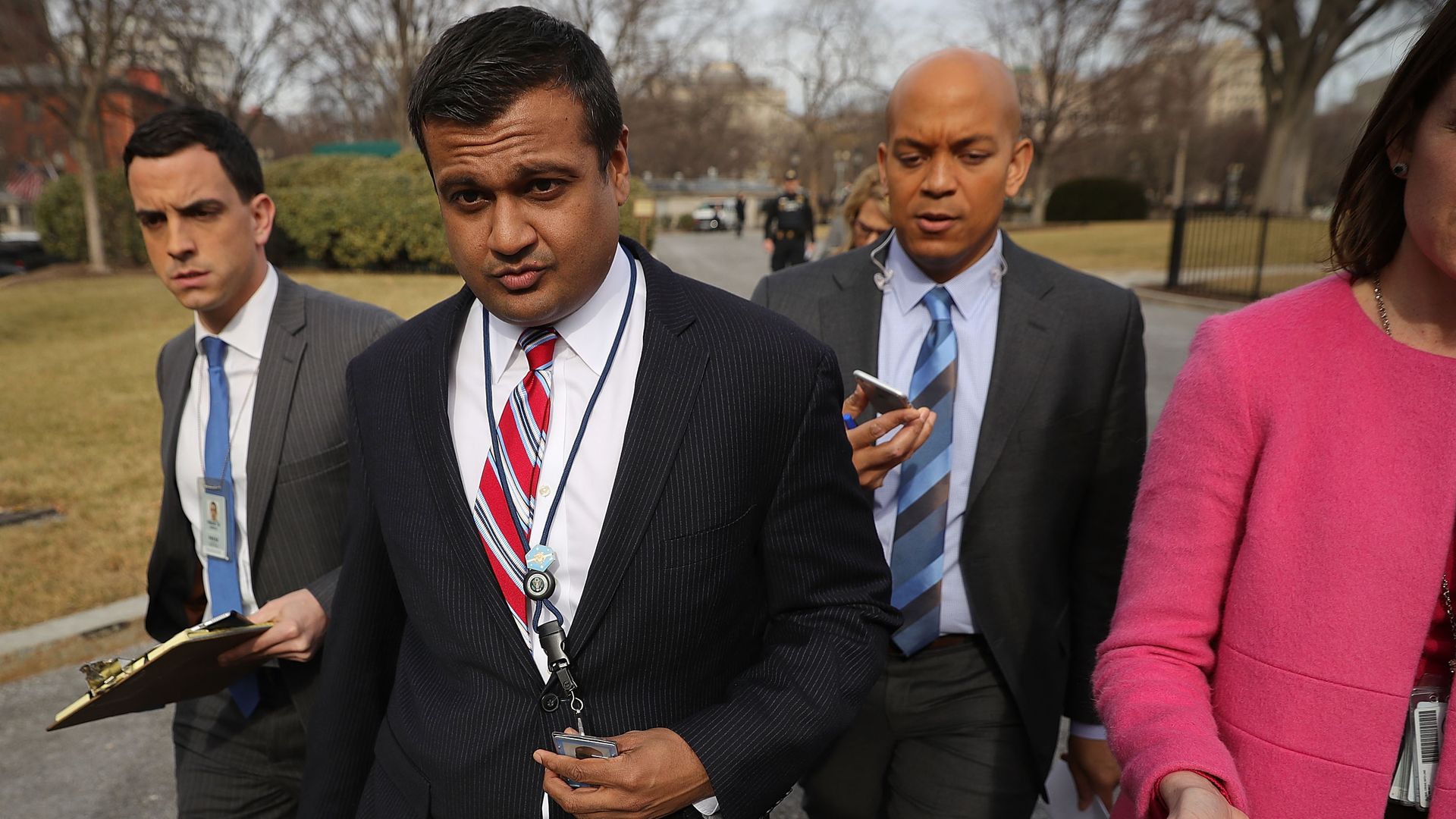 White House Deputy Press Secretary Raj Shah will make his briefing debut at the podium tomorrow. Press Secretary Sarah Huckabee Sanders will be on vacation. Both the vacation and Shah's debut have long been in the works.
Why it matters: Shah is one of the most highly regarded operatives in the White House Press shop. Chief of Staff John Kelly thinks highly of him, and he's trusted by Sanders and communications director Hope Hicks.
The backdrop: Shah, who worked at the RNC during the campaign, had some unwanted publicity this week after NYMag's Olivia Nuzzi published private messages featuring Shah calling Trump a "deplorable" in October of 2016. Shah also referred to the release of the Access Hollywood tape as "some justice." It was notable how forcefully Hicks defended him to NYMag when that story broke this week:
"Raj Shah is a talented operative and skilled communicator. We have always known about his previous roles and are so pleased he is using his unparalleled capabilities to advance the agenda of President Trump, whom he has tremendous respect for. Perhaps if the leakers trying to undermine him were as talented and smart as Raj, they would be here fighting for the American people every day, rather than trying desperately to remain relevant by spreading information that Raj himself shared many months ago. Raj's skills as a press secretary are only surpassed by his stellar character."
— Hope Hicks
Shah has been all over TV of late, including a combative appearance on CNN and numerous hits on Fox News and Fox Business. He joins Mercedes Schlapp and Hogan Gidley in the roster of Trump surrogates adding to the profiles of Sarah Sanders and Kellyanne Conway.
Go deeper