Top Democrat sees evidence that tech can become addictive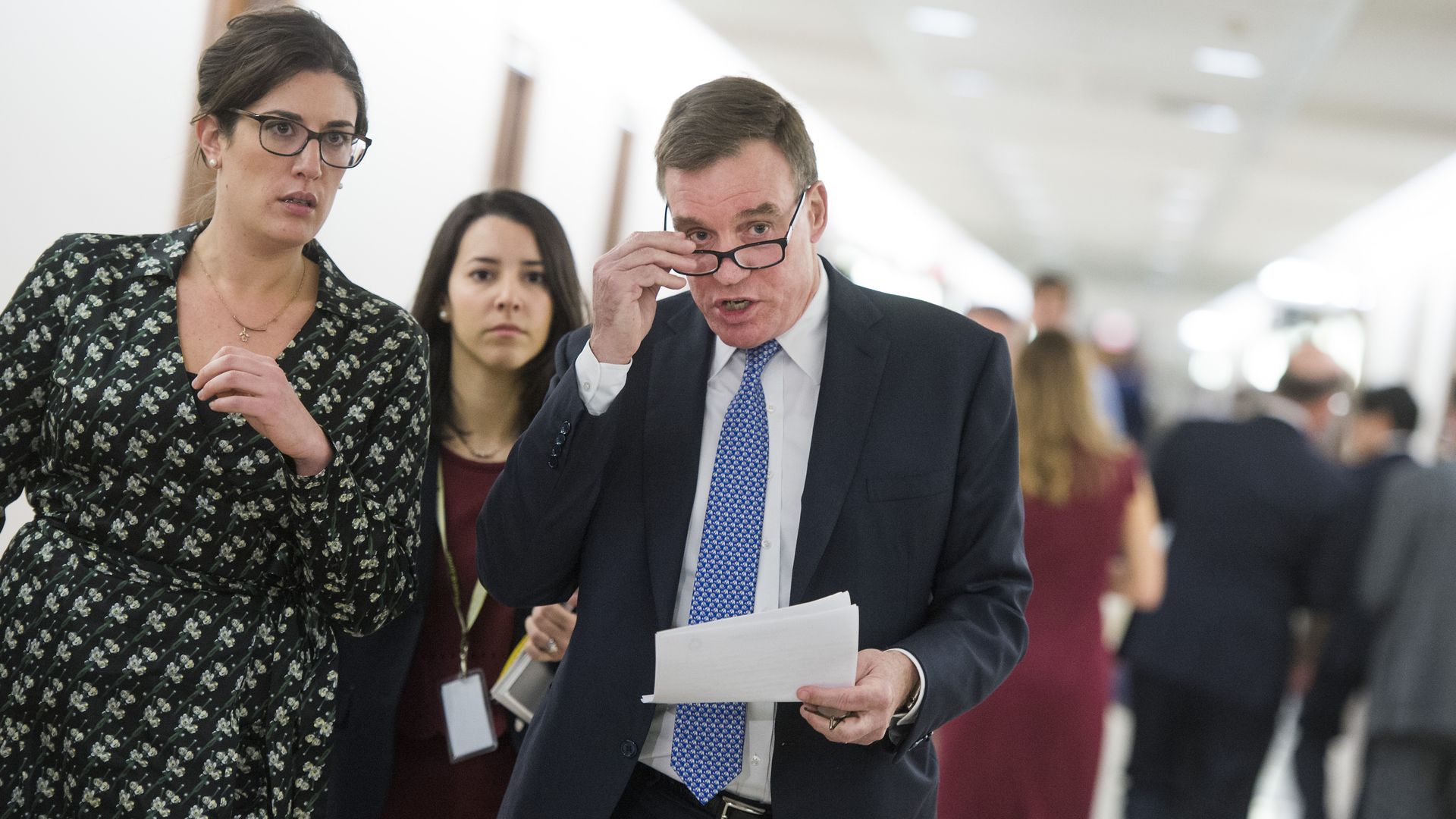 The top Democrat on the Senate Intelligence Committee said Wednesday he thinks there's a mounting body of evidence that some major tech products can become addictive.
"I think there's more and more evidence that there are addictive properties."
— Sen. Mark Warner (Va.)
The bigger picture: Warner's concerns about tech have largely been focused with the potential for foreign election interference to take place online — not the public health effects of tech. But all of the conversations about the massive influence of online platforms are becoming linked.
The gritty details:
In a speech at a conference focused on health and technology, Warner cited the high rates at which people check their smartphones, which researchers have found can top more than 100 times a day for some users.
Warner also said the same tactics used by Russian operatives in their political disinformation campaigns can be used by fraudsters potentially targeting young people online.
He told reporters, however, that it wasn't clear that government should regulate Silicon Valley unilaterally. "I'd much rather do this in a collaborative effort with the companies but with the notion that if they don't acknowledge this, I think public unease is going to dramatically undermine consumer's trust," he said.
"This is a place where other nations are ahead of us. I think China has even kind of ... [initiatives to] try to diminish young people's addiction to some of their devices," he said.
Go deeper