Crackdown on cryptocurrencies to come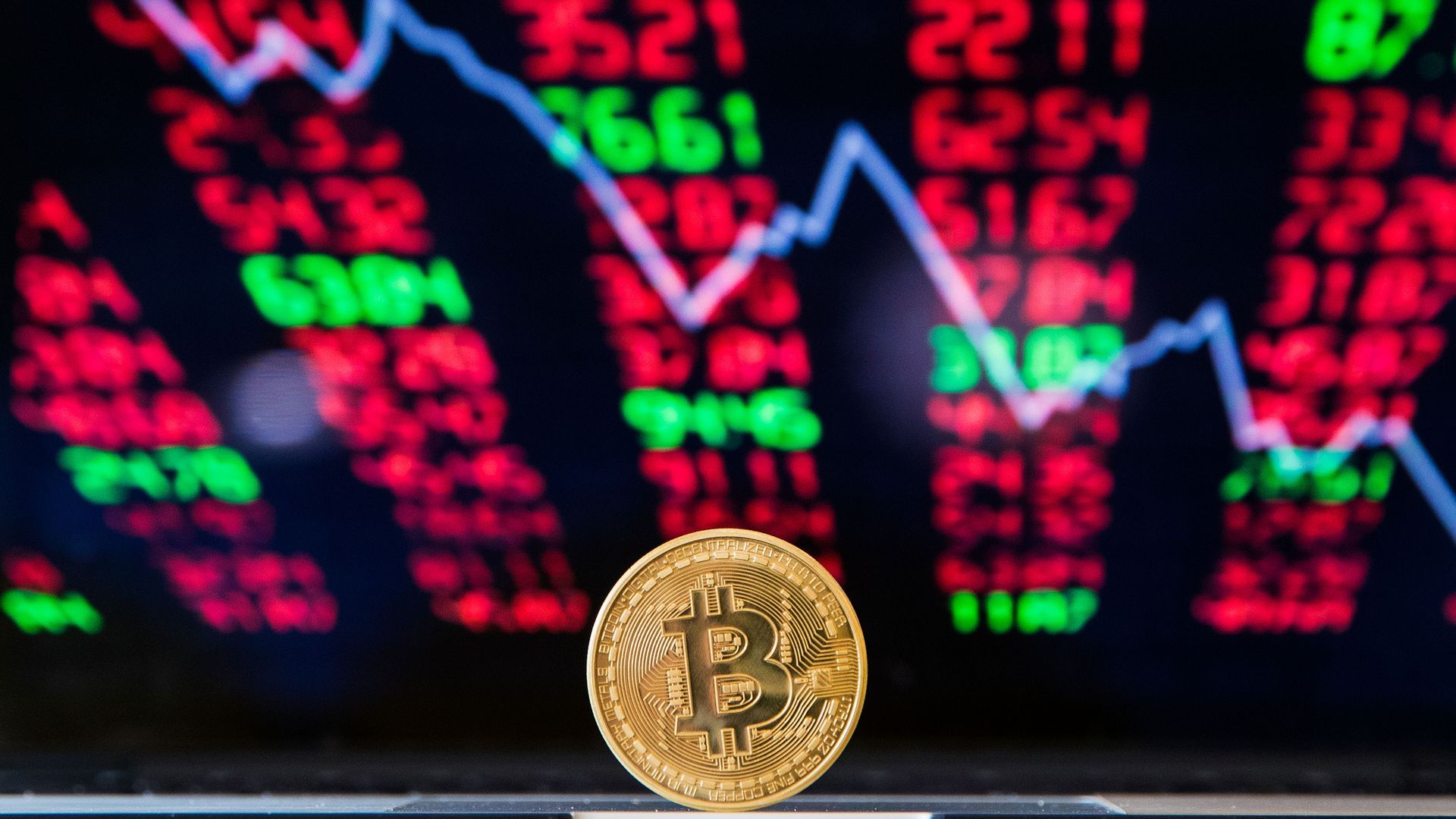 The head of the Bank for International Settlements, a Switzerland-based lender and think tank for central banks, is calling on central banks to intervene to prevent cryptocurrencies like Bitcoin from wreaking havoc on financial institutions globally, the WSJ reports. The official, Agustin Carstens, said Bitcoin is a "combination of a bubble, a Ponzi scheme and an environmental disaster."
Why it matters: Carstens is not alone — central banks around the world are warning about risks surrounding cryptocurrencies, per the WSJ. This comes as the value of cryptocurrencies diminish worldwide and could indicate a looming crackdown against them.
The buzz:
"If authorities do not act pre-emptively, cryptocurrencies could become more interconnected with the main financial system and become a threat to financial stability," Carstens said.
The President of the European Central Bank, Mario Draghi, said Monday that digital currencies are "very risky assets" and that the ECB is looking into those risks.
U.S. Federal Reserve Governor Randal Quarles said in November that cryptocurrencies could bring "more serious financial stability issues" if adopted widely.
Up next for U.S. regulation: The head of the CFTC, Christopher Giancarlo, and the chairman of the SEC, Jay Clayton, are testifying before the Senate Banking, Housing and Urban Affairs Committee on Tuesday. In prepared testimony, Clayton has identified cryptocurrency exchanges as a potential target for future regulation.
Go deeper: The dark side of cryptocurrencies: how rogue regimes are using them to evade sanctions
Go deeper