Protests, arrests follow "inauguration" of Kenyan opposition leader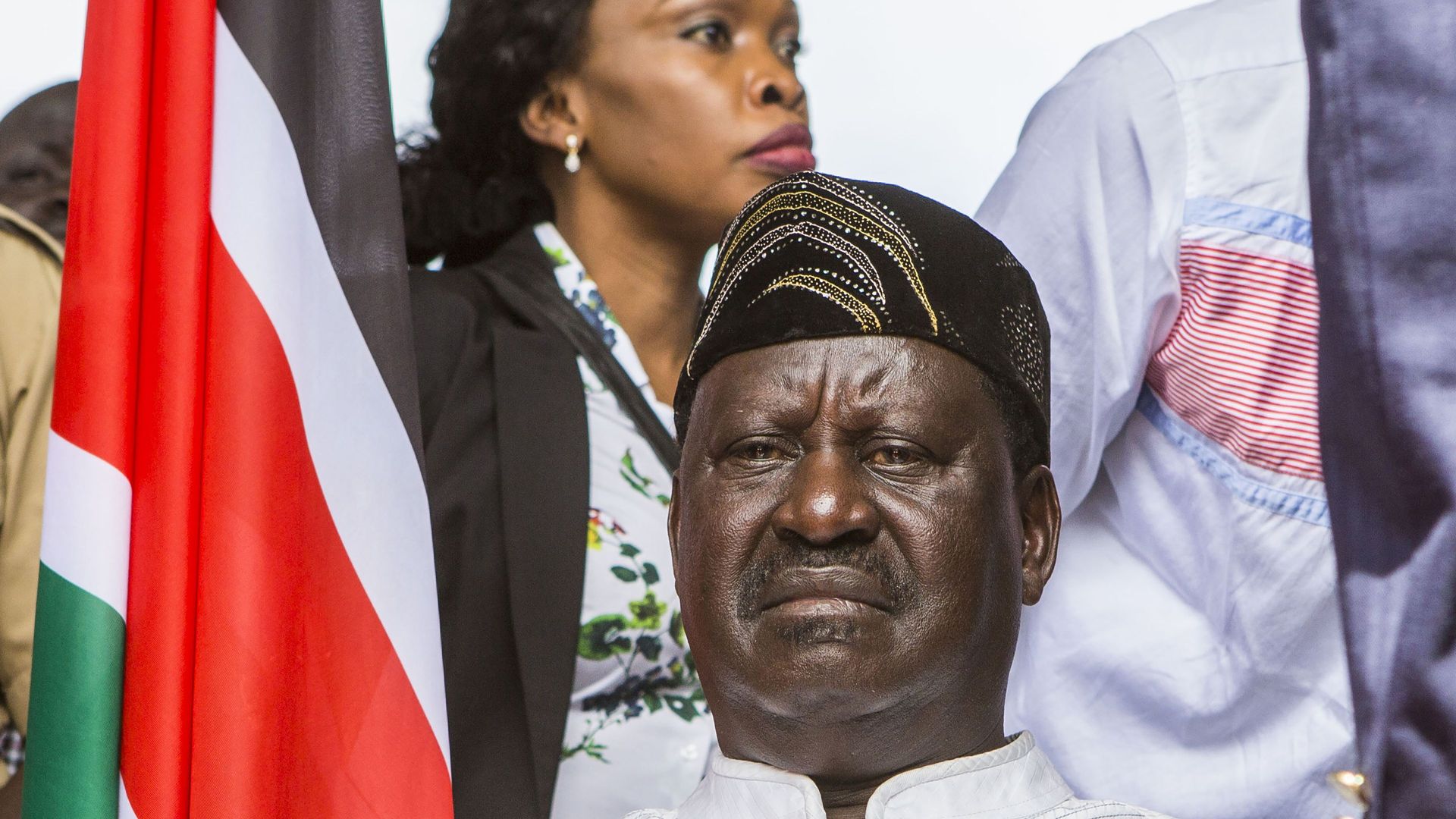 Kenya's government is continuing a crackdown on the opposition one week after Raila Odinga, who lost a disputed presidential election last year to incumbent Uhuru Kenyatta, was sworn in as the "people's president" in a mock inauguration.
Why it matters: As recently as last year, when the Supreme Court threw out an election result and Kenyatta agreed to partake in a re-run (which Odinga ultimately boycotted), Kenya was lauded as a positive example for democracy in the region. Now, there are fears that democracy is starting to slip away.
The latest:
Politician Miguna Miguna faces treason charges for being present at the ceremony, while at least two other opposition figures have been arrested. Miguna's detention has sparked protests.
Two TV stations that were blacked out over plans to show the ceremony are back on air, while two others remained blocked as of Monday, per Al-Jazeera.
Go deeper:
Go deeper