Supreme Court allows Pennsylvania to redraw congressional map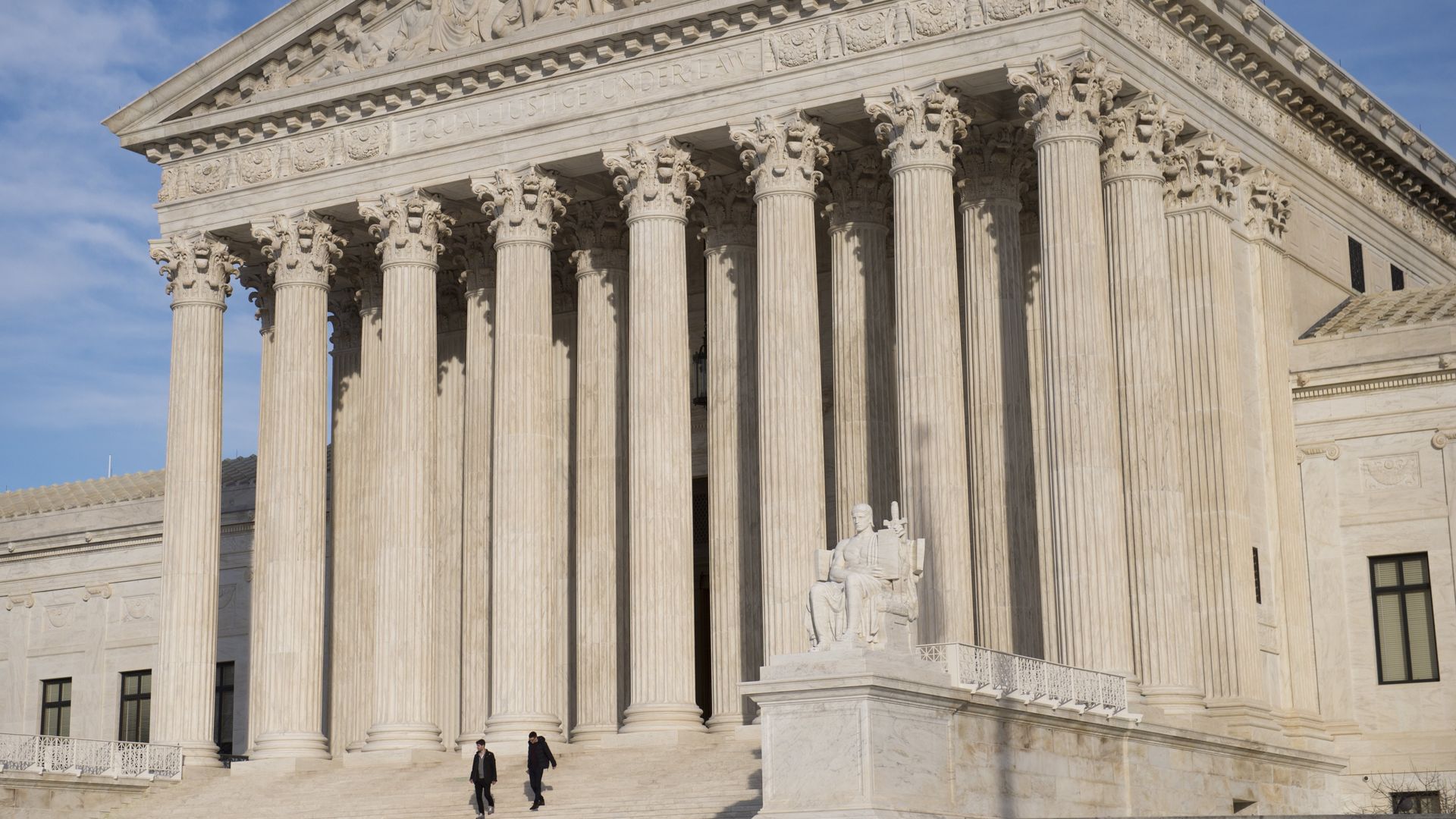 The U.S. Supreme Court on Monday declined Pennsylvania Republicans' request to delay the drawing of a congressional map before this year's midterm election.
Why it matters: This is a significant blow to the GOP's effort to fight the Pennsylvania Supreme Court ruling last month that said the state's 18 congressional district lines, which give Republicans an electoral edge, "clearly, plainly and palpably" violated the state's constitution.
The backdrop: The Pennsylvania Supreme Court ordered the Republican-controlled state legislature to draw the new congressional map by February 9 and for Democratic Gov. Tom Wolf to submit it to the court by February 15. The court also ruled that next month's special election to replace Republican Rep. Tim Murphy will still take place under the current congressional map. The GOP has a 13-5 seat advantage in the state's U.S. House delegation.
What they're saying:
Gov. Wolf lauded the decision in a statement, saying "there is no reason to delay implementing" the court order. "Now, all parties must focus on getting a fair map in place"
Pennsylvania House Speaker Michael Turzai (R) and Senate President Pro Tempore Joe Scarnati (R), who petitioned the Supreme Court to halt the redistricting ruling, said in a joint statement that their "request was necessary." They added that they'd "do [their] best" to draw a new map by the deadline, "but may be compelled to pursue further legal action in federal court."
"We still do not believe that there was a violation of the state Constitution, that the Pennsylvania Supreme Court can direct us to draw a new congressional map, or that the Pennsylvania Supreme Court has the authority to draw a new Congressional District Map under the Pennsylvania Constitution or United States Constitution." — Turzai and Scarnati said in the statement.
Go deeper: The gerrymandering cases to watch in 2018
Go deeper