Pope Francis pulled further into Chile pedophile priest scandal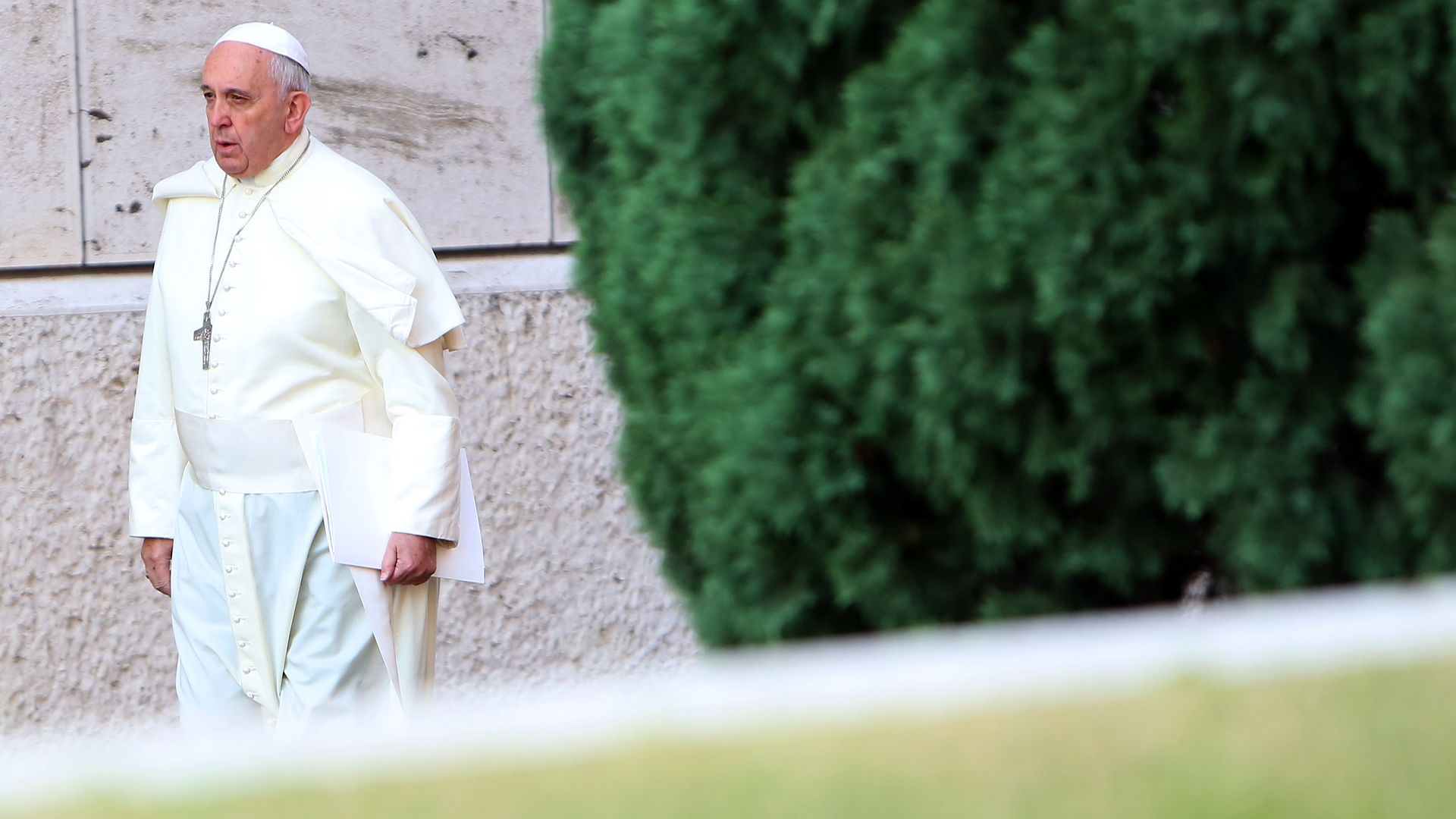 A group in Chile claims Pope Francis had "full knowledge" of accusations that Chilean bishops covered for a notorious pedophile priest before his dismissive comments last month, per the Associated Press.
The latest: A victim sent the pope a letter in 2015 claiming Bishop Juan Barros had witnessed abuse, and ignored it.
Why it matters: The pope has been under scrutiny since he defended Barros, saying, "there is not a single piece of evidence against him." He later apologized to victims and sent the Vatican's top sex crimes expert to Chile to probe the case.
Go deeper