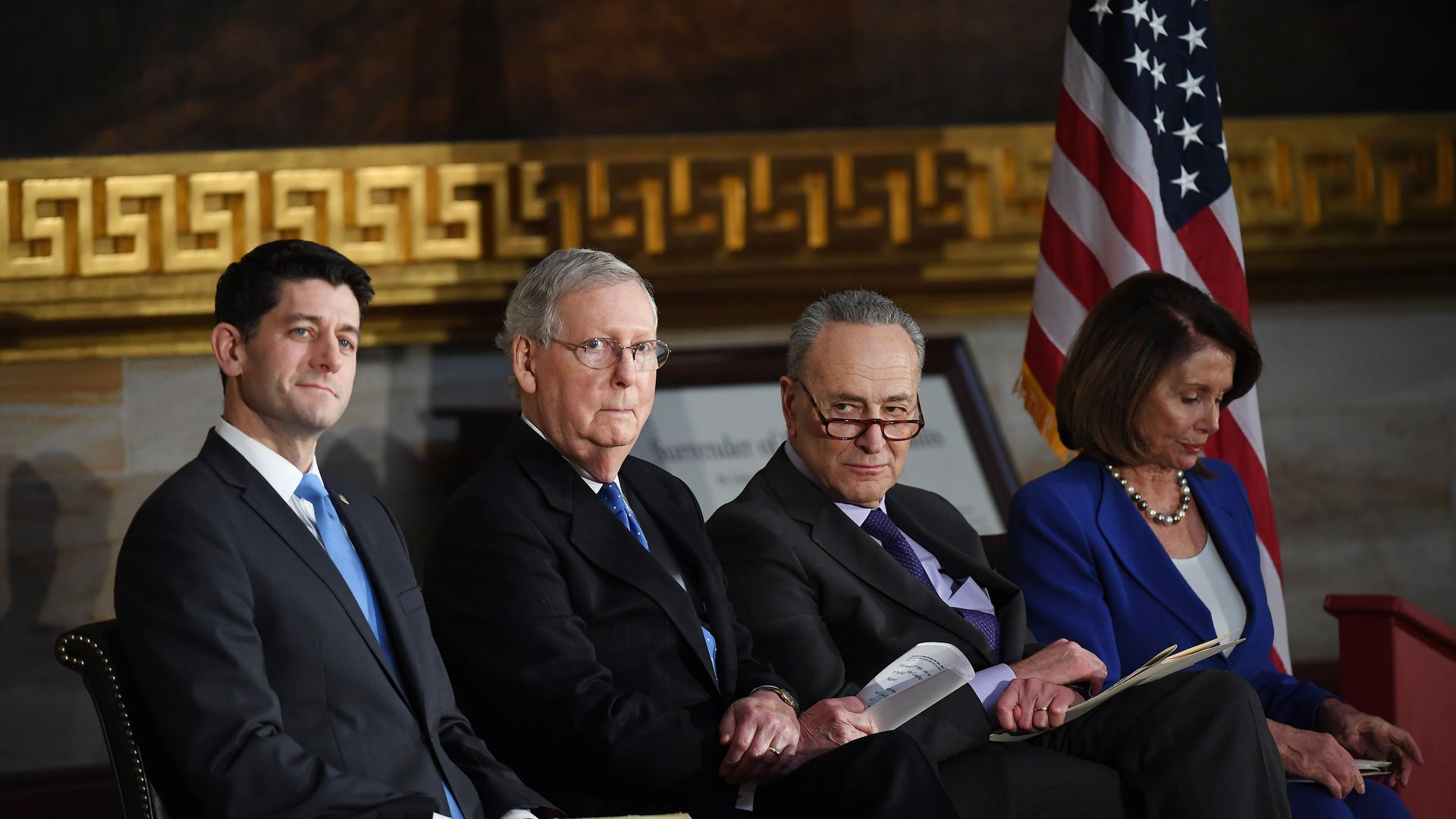 Congress continues to stagger from near-shutdown to near-shutdown, with the government set to run out of money on Thursday.
Leadership sources tell me they expect to seal yet another short-term funding deal to keep the government sputtering along while leaders of both parties try to compromise on the toughest items: defense spending, domestic spending levels, and an immigration deal.
Republican leadership sources expect the ultra-conservative House Freedom Caucus to oppose the funding bill, which means they'll need Democratic votes to keep the government open.
One source said they will attach disaster relief funding and "a grab bag of health-related spending" to sweeten the deal for Democrats, with the biggest expenditure on community health centers.
Sources in Republican and Democratic leadership tell me they've still not agreed on how long the temporary bill will last. They're currently discussing dates in late March. Then we'll lurch back to crisis mode.
Bottom line: The next month will be a mess, and it's hard to predict the outcome. Democrats and Republicans are trying to pass a massive spending deal to dramatically boost defense spending and inflate other domestic spending. It'll be expensive, add to the national debt, and further undermine the notion that Republicans are the party of fiscal discipline. They'll also need to raise the debt ceiling, while aiming to fund the border wall and protect DACA recipients.
A source close to Republican leadership texted that they don't expect any other big legislative successes before the midterms.
"My general premise is the whole rest of the year is going to be them holding things together with chicken wire and duct tape," he wrote.
A GOP leadership source rebutted: "There'll still be big things to get done but obviously nothing will be bigger than tax reform. It's the biggest thing in 30 years."
Go deeper