GOP's midterm panic starting to ease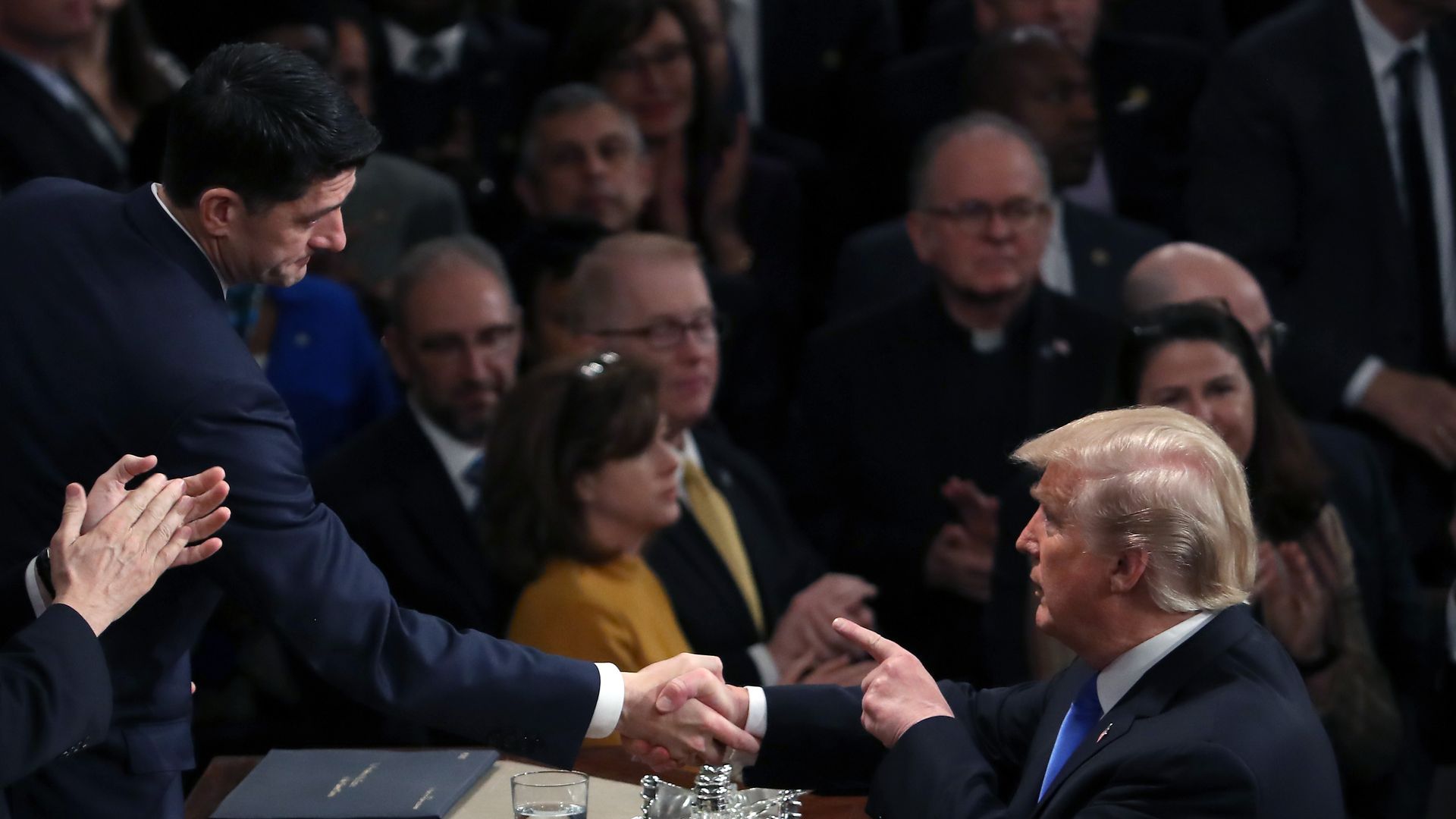 A month ago, Republicans across the country were deeply dejected and grim, expecting a Midterm wipeout with Democrats flipping the House and then quickly moving to impeach President Trump. Now, that conventional wisdom is starting to shake.
Three things have happened since late December:
Republicans have tightened the gap with Democrats on the generic congressional ballot, from double digits to about 7 points.
Trump's approval ratings have risen from the high 30 percent range to the mid 40 percent range.
The Republican tax bill has gone from being woefully unpopular to marginally supported by voters.
Between the lines: Most forecasters still predict Democrats will win the 24 seats they need to flip the House. Democrats have history and retirements on their side; according to Politifact, "In midterms since 1862, the president's party has averaged losses of about 32 seats in the House and more than two seats in the Senate."  
But there are a few reasons it's wildly premature to predict a wipeout. Trump is riding a booming economy and voters are starting to feel the benefits of tax cuts in their paychecks. The conventional wisdom that the popularity (or unpopularity) of that bill is "baked in" doesn't gel with recent polling.
Public polls on tax cuts have moved substantially in the right direction for Republicans. At the start of January, Gallup found that just 33 percent of voters approved of the tax cuts bill, while 55 percent disapproved. But public polls later that month — Fox and Monmouth — show that split narrowing to 38/37 and 44/44.
Republican internal polls mirror that, according to Ryan Mahoney at the RNC and Brian Walsh at the pro-Trump group America First Policies. Mahoney said the tax bill has gained favorability both nationwide and in key congressional districts.
One example, per Mahoney: In Pennsylvania's 18th congressional district, in late November 2017, 40% of voters thought tax reform would benefit the middle class and voters like themselves, while 48% thought it would benefit the 1% (net = -8).  In the most recent round, however, it was now right side up with a 45-44 split (net = +1).
Be smart: For Democrats, big Midterm wins are far from guaranteed.
Go deeper