L.A.'s homeless population has grown by 75% in 6 years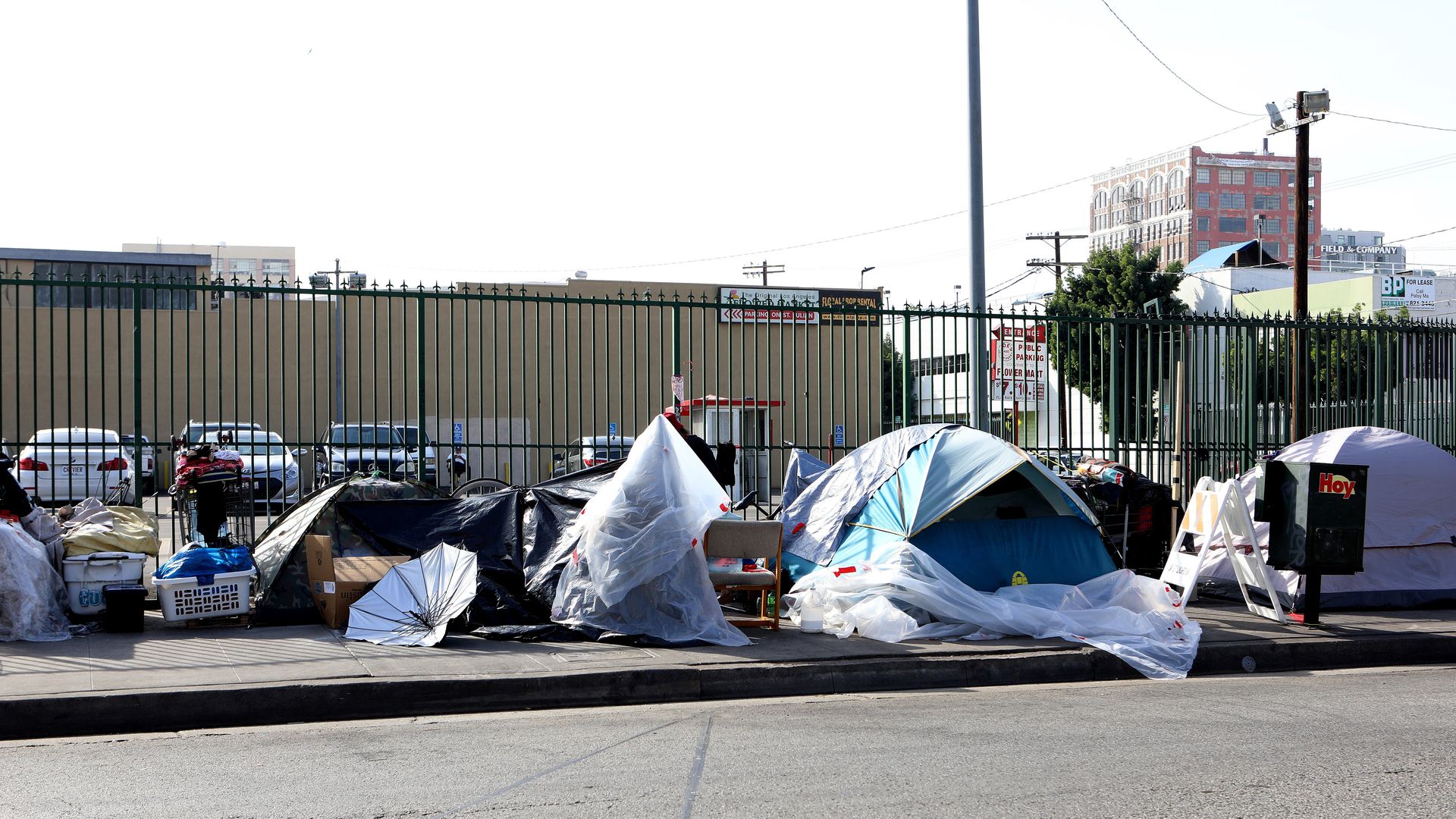 The number of people living on the streets and shelters in Los Angeles has increased from about 32,000 to 55,000 in the last six years, per The L.A. Times. This comes as a result of a lack of housing, failed social reform policies and the economic downturn, the Times reports.
What they're doing: Voters have agreed to pay $4.6 billion over 10 years for housing and services for the homeless. The city has also attempted, in recent years, to place homeless people in permanent housing quickly with rent vouchers, but qualifying takes months.
Go deeper with the L.A. Times report.
Go deeper