Gowdy: Memo has no impact on Russia probe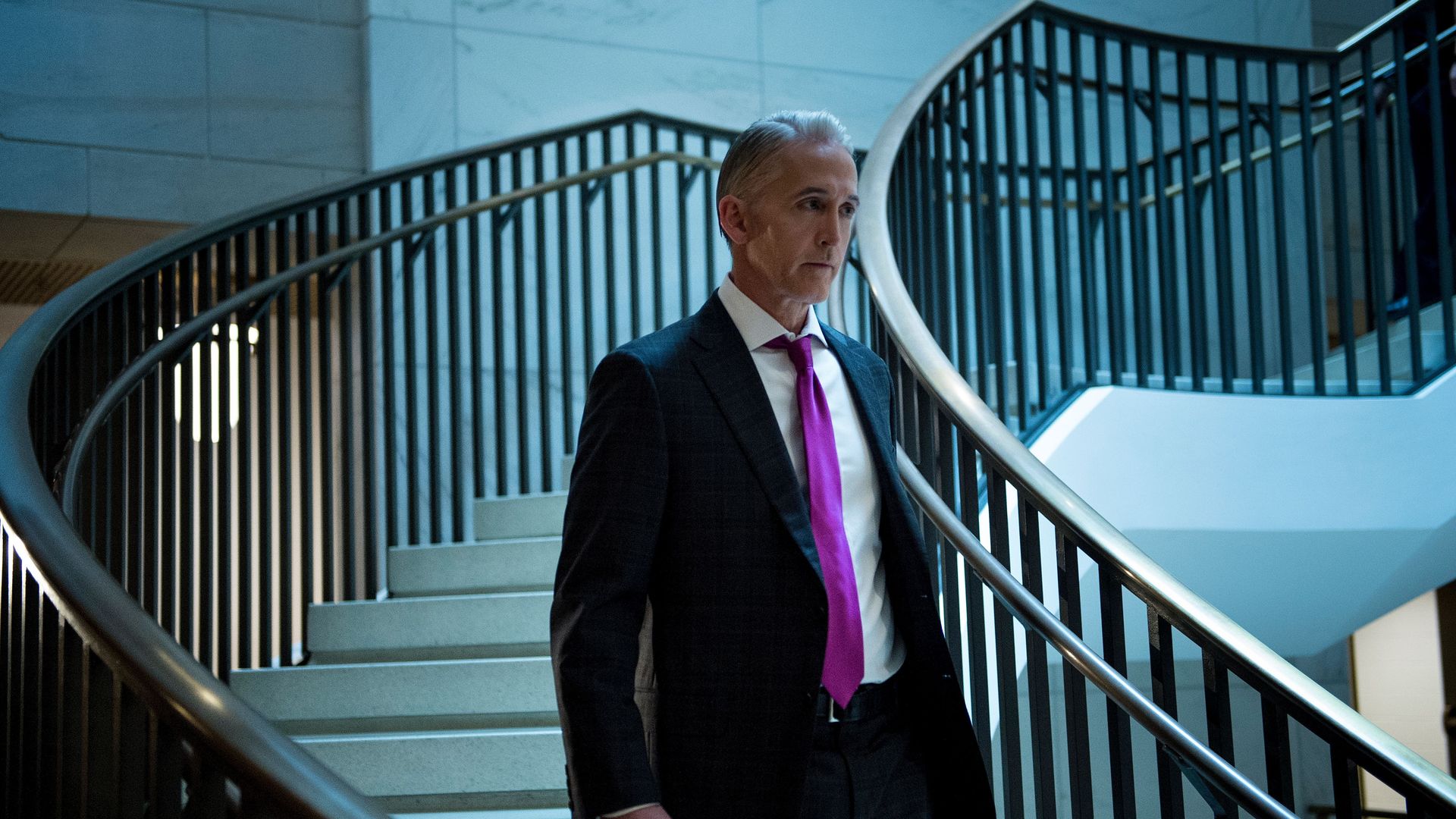 Rep. Trey Gowdy, who was involved in the drafting of the controversial FISA memo, told CBS' "Face the Nation" it has no effect on the Russia investigation:
There is a Russia investigation without a dossier… the dossier has nothing to do with the meeting at Trump Tower. The dossier has nothing to do with an email sent by Cambridge Analytica. The dossier really has nothing to do with George Papadopoulos' meeting in Great Britain. It also doesn't have anything to do with obstruction of justice.
Why it matters: President Trump claims the memo "totally vindicates" him and has suggested it should bring an end to the Russia "witch hunt." Gowdy disagrees.
Gowdy did defend the decision to release the memo, arguing the use of the Steele dossier to obtain a FISA warrant against Carter Page was "unprecedented" and inappropriate.
Gowdy said he has complete confidence in FBI Director Ray, Deputy Attorney General Rosenstein and Special Counsel Mueller.
On Andy McCabe, who stepped down recently as Deputy FBI Director: "I found him to be a professional witness even though I disagree with some of the decisions he made. And I think we've got to get to some point in life where you can disagree with the decision-making process that someone engaged in, without believing that they are corrupt or somehow part of the 'deep state', whatever that means."
On why he's retiring: "I enjoy the justice system more. I enjoy being fair. I enjoy the pursuit of fairness as a virtue and I'm just more comfortable in that system."
Go deeper