Reuters journalists facing 14 years in Myanmar prison denied bail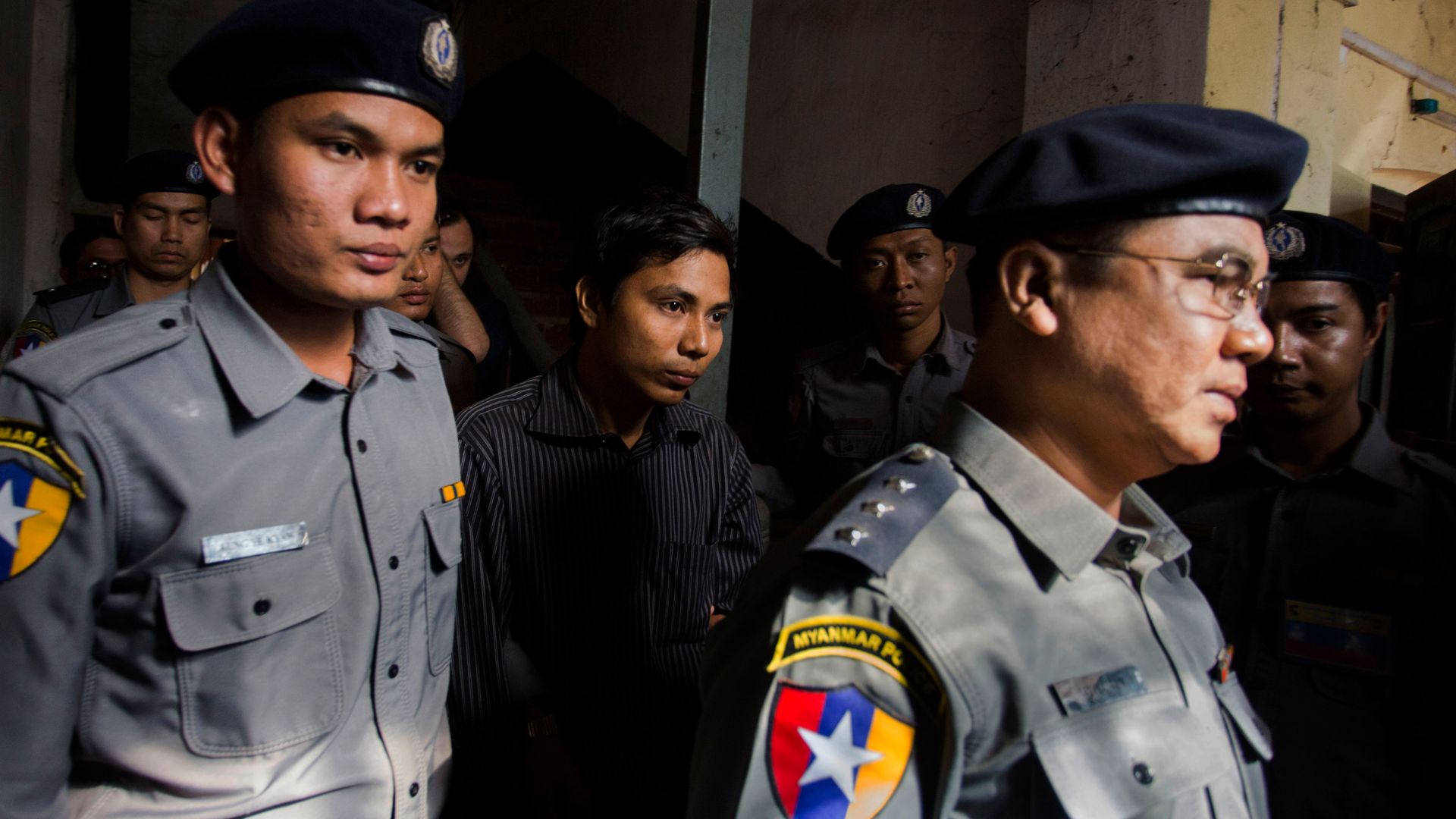 Two Reuters journalists, who are being held in Myanmar on charges that date back to a 1923 law, were denied bail on Thursday, Voice of America reports.
The backdrop: Wa Lone and Kyaw Soe Oo were arrested while covering the brutal Rohingya crisis, and accused of breaking Myanmar's Colonial-era Official Secrets Act. They are facing a maximum sentence of 14 years.
Reuters president and editor-in-chief, Stephen Adler said in a statement: "We believe the court proceedings will demonstrate their innocence and Wa Lone and Kyaw Soe Oo will be able to return to their jobs reporting on events in Myanmar."
Go deeper: The AP confirmed 5 newly discovered mass graves in Myanmar.
Go deeper