Peace has never been more elusive in Afghanistan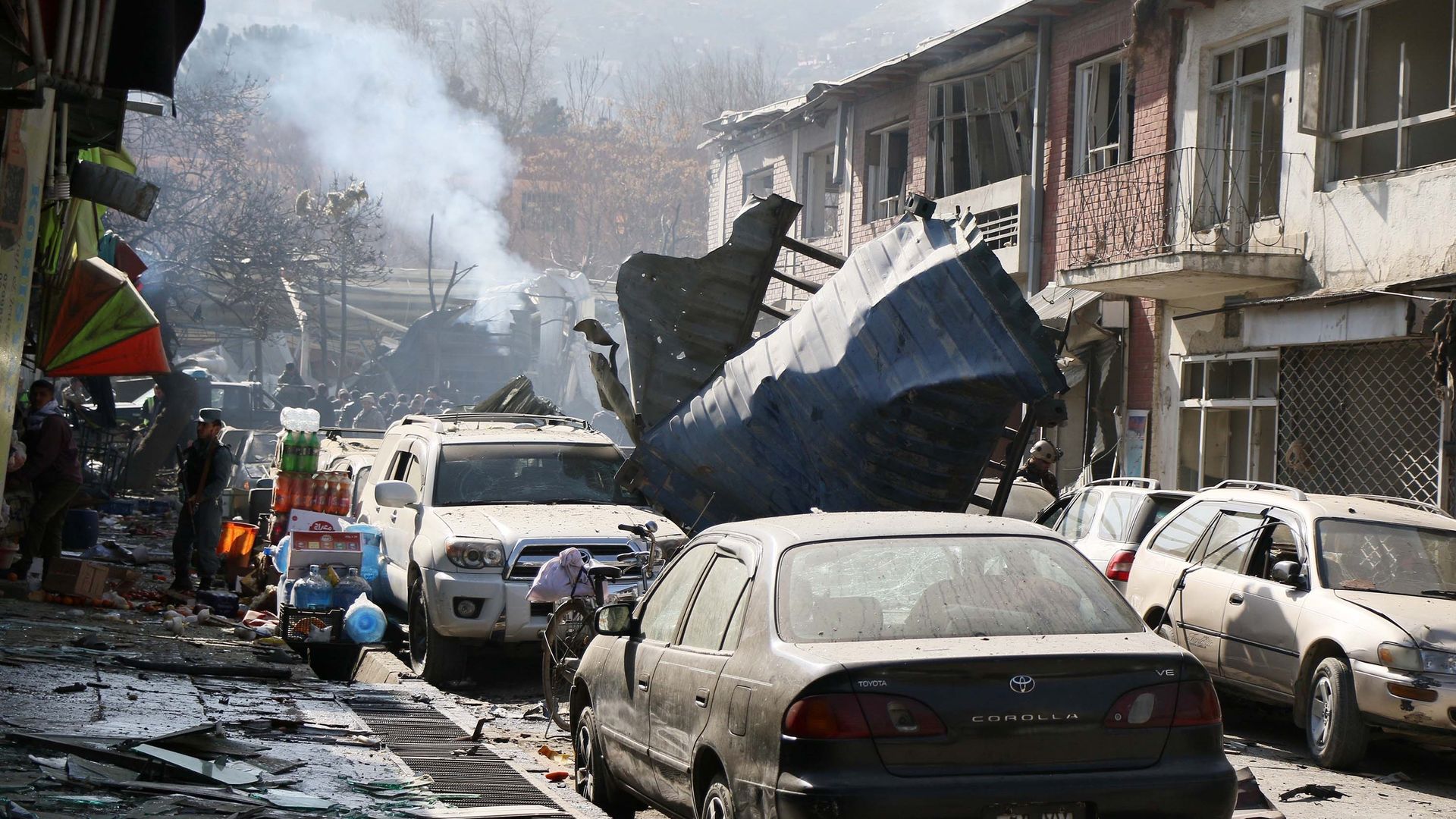 The big picture: In recent days, three mass-casualty terror attacks, all claimed by the Afghan Taliban or ISIS, have rocked Afghan cities and killed more than 130 people.
This isn't the first time Taliban assaults have hit urban spaces in Afghanistan with such intensity. However, what makes this latest spate so troubling is that ISIS, a newer entrant to Afghanistan's militant environment, is a perpetrator too.
Three factors may explain why we're seeing this surge in attacks now.
Intensified U.S. military pressure. American troops are working with Afghan security forces to step up the fight against the Taliban in the insurgency's rural bastions. This increased pressure is redirecting the Taliban's attention to cities, where it is keen to demonstrate its continued clout and lethality.
Militant goals. The Taliban is a national insurgency determined to weaken if not overthrow the Afghan state. By relentlessly targeting Afghan civilians, the Taliban aims to convince Afghans that their government can't protect them. ISIS, while not allied with the Taliban, shares the Taliban's goal of instilling fear in the population and stoking anti-government sentiment.
An enabling environment for attacks. The Taliban and the ISIS are staging these attacks because they know they're relatively easy to pull off. Both groups exploit major security vulnerabilities in Afghan cities and the state's poor intelligence-gathering capacities.
[UNSUPPORTED BLOCK TYPE: axiom]
Michael Kugelman is deputy director and senior associate for South Asia at the Wilson Center.
Go deeper