McCabe was aware of new Clinton emails month before Congress told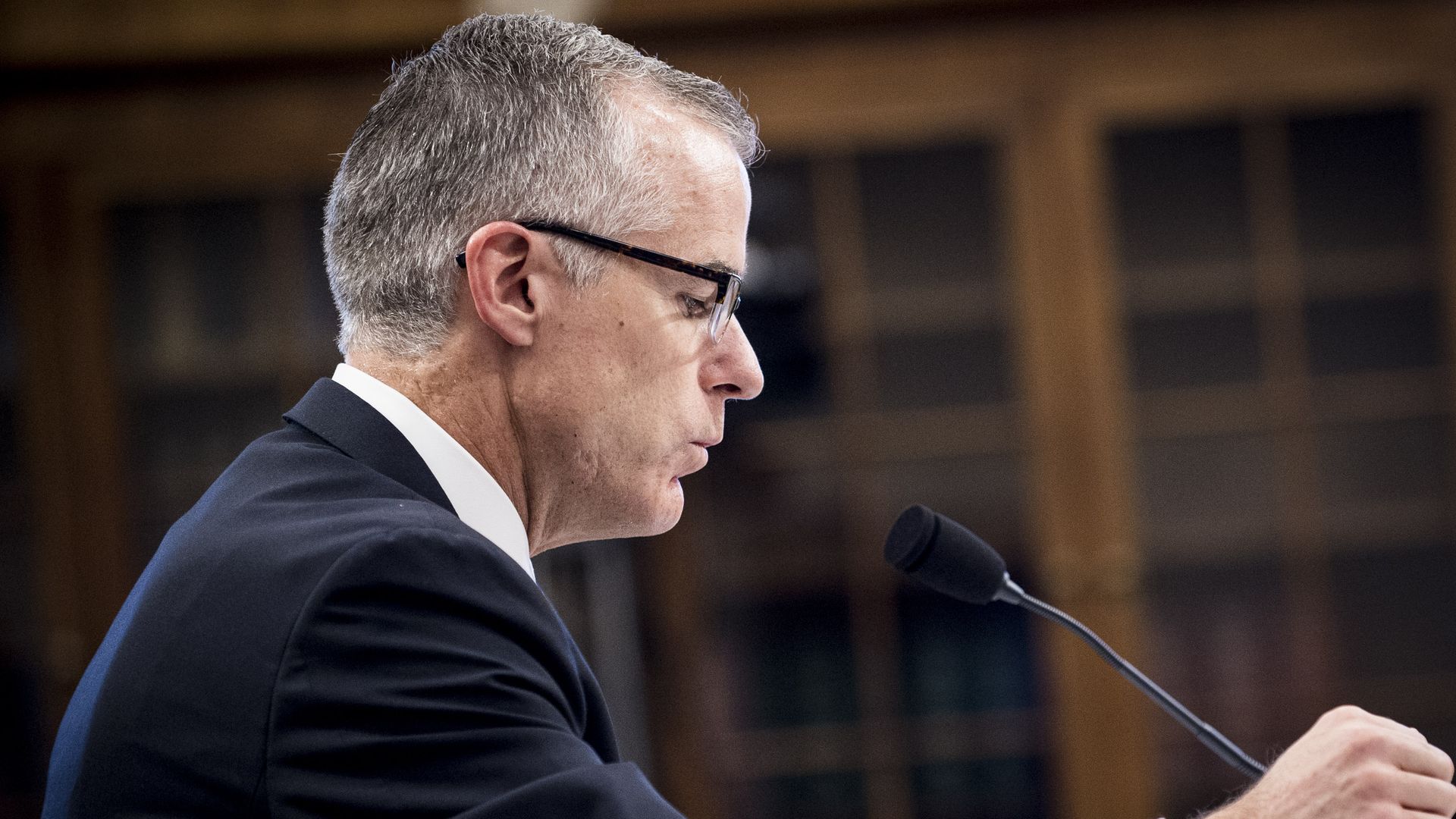 Senior officials at the FBI, including former Deputy Director Andrew McCabe, were aware that a batch of emails from Hillary Clinton had been found on Anthony Weiner's laptop long before then-Director James Comey disclosed their existence to Congress, the Wall Street Journal reports.
Peter Strzok, the agent who led the probe into Clinton's emails and has since been in the spotlight for anti-Trump text messages, sent a text on Sept. 28 referring to a meeting with McCabe about the emails. Comey informed Congress on Oct. 28. The election was Nov. 8.
Why it matters: No significant emails were found in the end, and it may be that the FBI was acting responsibly. But those who are suspicious of McCabe and the bureau will say they didn't go public earlier because they didn't want to help Trump win. McCabe stepped down earlier this week ahead of an inspector general's report on the FBI's actions during the election.
Go deeper