Mass graves of Rohingya discovered in Myanmar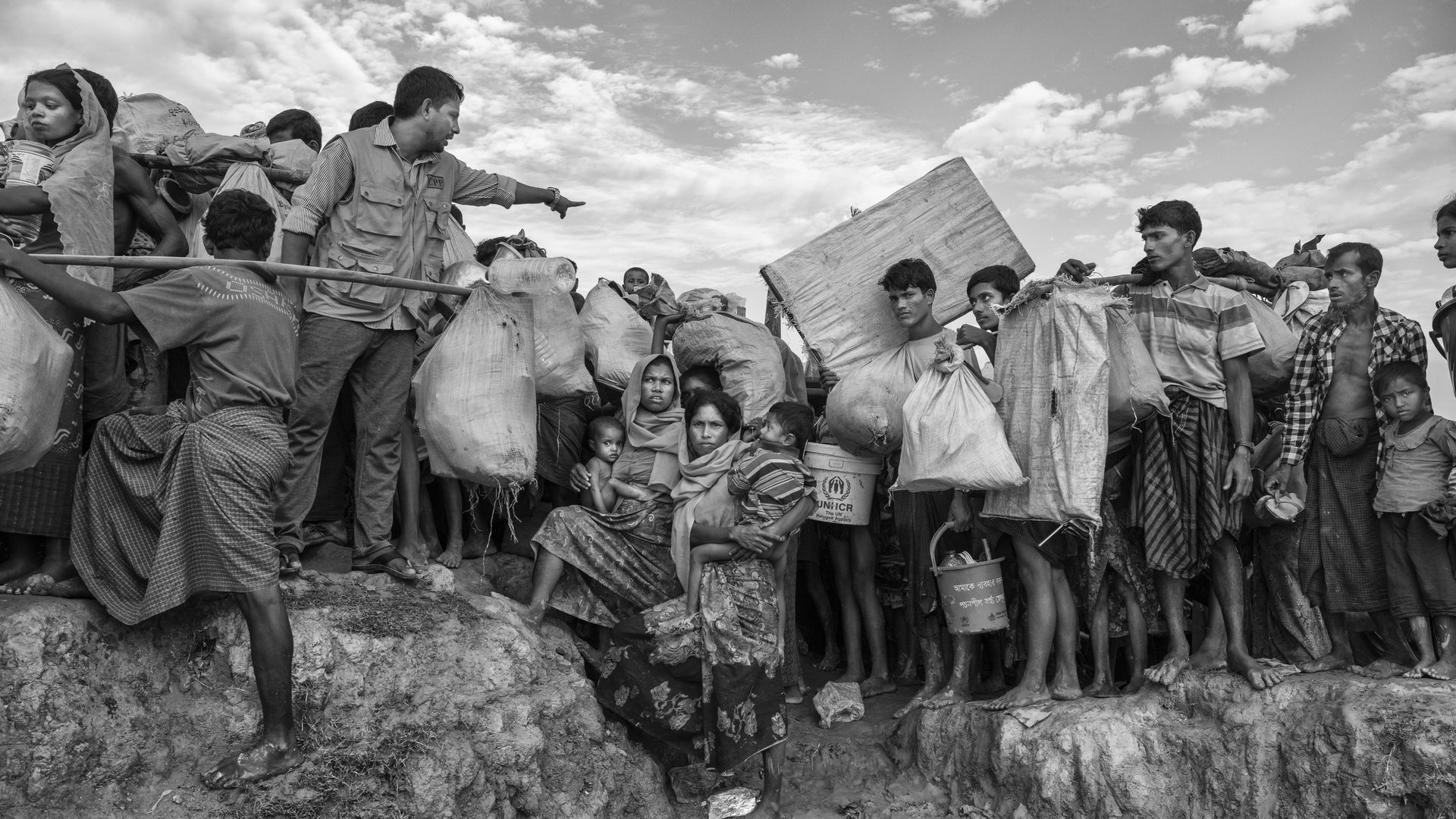 The Associated Press has confirmed the existence of 5 newly discovered mass graves in Myanmar, and reports in vivid detail on massacres of civilians in an ongoing campaign of horrors by Myanmar's military, "with help from Buddhist neighbors," that the AP notes "looks increasingly like a genocide."
The big picture: Myanmar is in the midst of a brutal purge of its persecuted Muslim minority Rohingya population, forcing hundreds of thousands to flee into neighboring Bangladesh. This reporting underlines the fact that many who haven't fled are being systematically killed.
Below are excerpts from the AP's terrifying report:
"Survivors said that the soldiers carefully planned the Aug. 27 attack, and then deliberately tried to hide what they had done. They came to the slaughter armed not only with rifles, knives, rocket launchers and grenades, but also with shovels to dig pits and acid to burn away faces and hands so that the bodies could not be identified. Two days before the attack, villagers say, soldiers were seen buying 12 large containers of acid at a nearby village's market."
"Buddhist villagers then moved through Gu Dar Pyin in a sort of mopping-up operation, using knives to cut the throats of the injured, survivors said, and working with soldiers to throw small children and the elderly into the fires."
"Noor Kadir finally recognized his friends only by the colors of their shorts. Kadir and 14 others, all Rohingya Muslims in the Myanmar village of Gu Dar Pyin, had been choosing players for the soccer-like game of chinlone when the gunfire began. They scattered from what sounded like hard rain on a tin roof. By the time the Myanmar military stopped shooting, only Kadir and two teammates were left alive. Days later, Kadir found six of his friends among the bodies in two graves."
Go deeper