What Gary Cohn told Republicans about infrastructure behind closed doors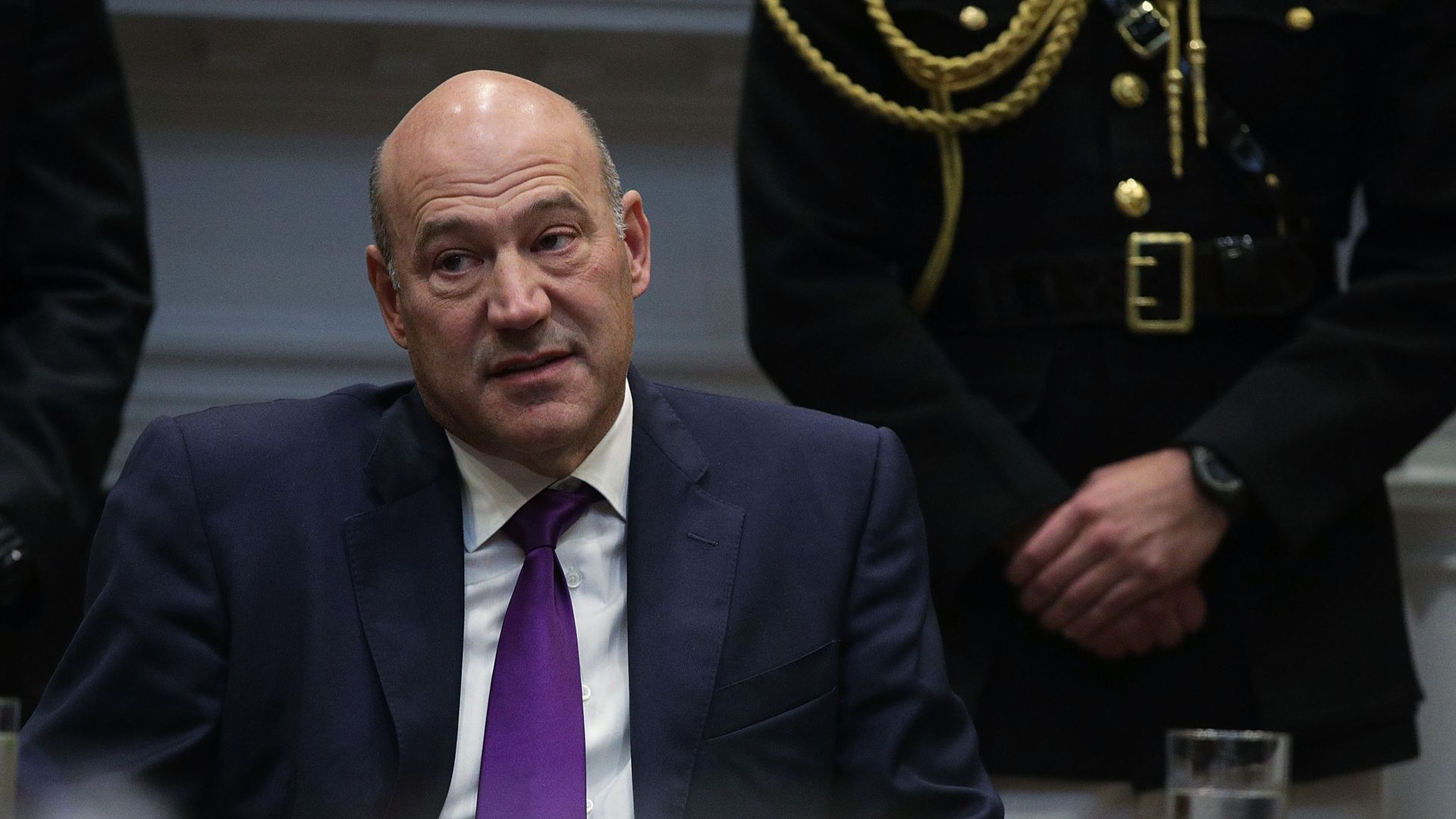 Gary Cohn talked about infrastructure with members this morning at the Republican Congressional Retreat, per a source briefed on the presentation. Cohn — who sat on a panel with Transportation Secretary Elaine Chao and key GOP members — said the administration's plan targets $1.5 trillion in infrastructure investment, reduces permitting process times and pays for projects in rural areas.
Why it matters: The Trump administration plans to release its infrastructure plan in the next few weeks.
Per a source in the room: There was a discussion about raising the gas tax to pay for infrastructure. Rep. Bill Shuster was pushing them to take a serious look at the gas tax and not rule anything out. Cohn had said that as an administration they are open to supporting Congress looking at all options to raise revenue. There was respectful conversation on the subject, the source told me, with Sen. John Barrasso disagreeing and Sen. John Thune seeming intrigued.
But top Republican sources tell me raising the gas tax seems unlikely given they've just passed a massive tax cut. It would be seen as raising taxes on the middle class and undoing all that good work.
The administration's economic agenda: Start with deregulations, which remains in progress, pass a tax cut (done), and roll out an infrastructure package, which will be tough to get through the Senate this year. 
How they'll achieve their desired infrastructure aims, per the plan Cohn presented:
Give special funds to governors for rural projects
Spend more on credit programs like TIFIA
Create incentives for states to have infrastructure revenue sources that are sustainable
Go deeper