Two ships colliding in the night: Fossil fuels and climate change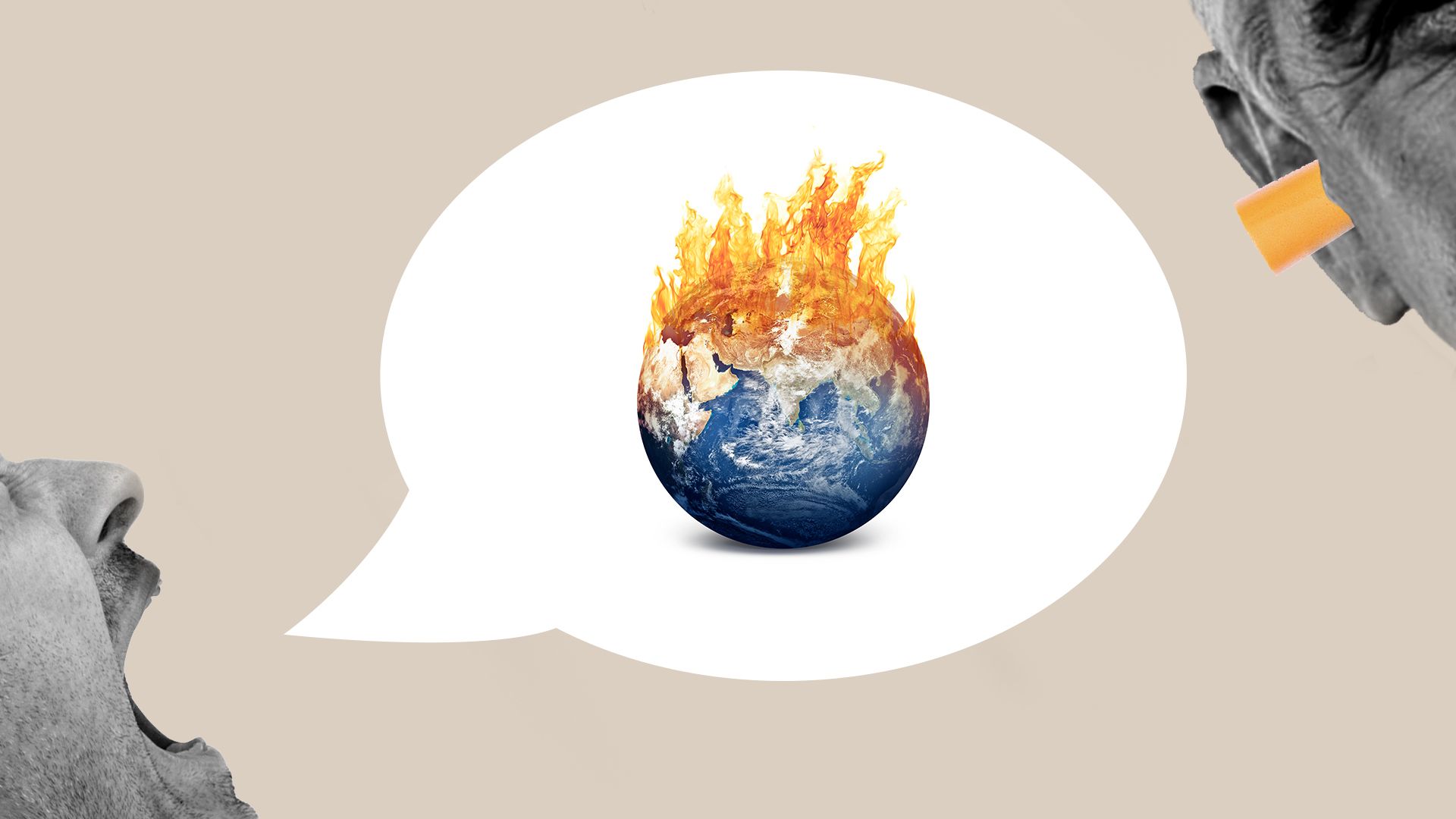 The far left corners of the Democratic party and environmental movement held an event Wednesday night to launch Fossil Free USA, a campaign urging America to transition entirely away from oil, natural gas and coal, with no regard to the reality that the global economy remains heavily dependent on fossil fuels.
That follows Tuesday's State of the Union speech, where President Trump said America is forging ahead with its fossil-fuel dominance, with no regard to the serious problem of climate change.
My thought bubble: It's like they're two ships not passing, but colliding in the night. Trump's backers say the far left and their alarmist messaging pushes them away from acknowledging climate change, while the far left is fed up with decades of delay and neglect of climate change.
There's no public dialogue between the two extremes while a quieter middle tries to get something done, to little avail yet. Meanwhile, we keep burning fossil fuels unabated, climate change is getting worse and most people don't care.
Washington usually operates in black and white political terms, but it's times like these — rhetoric-rich, substance-poor State of the Union moments — where things crystallize. Energy and climate is one of the biggest policy areas where leaders of both parties have almost no common ground:
Democrats want to do something, but they can't agree on what. Their response to Trump's Tuesday address didn't even mention climate change.
Conservatives are fighting with each other over whether to publicly acknowledge basic climate science. No elected congressional Republicans are advocating doing anything about it.
The upshot: Congress hasn't passed a standalone energy bill in more than a decade, it's never passed a climate bill and there isn't any policy on the immediate horizon. A stubborn trend underlies this. Climate change ranks as the second-to-last priority among nearly 20 by respondents in this Pew Research poll released a couple weeks ago. It's also the most polarized issue.
The bottom line: Extreme partisanship + very low voter priority = perfect recipe for deep political stalemate, which is what we have here.
Go deeper