Trump raises the stakes on infrastructure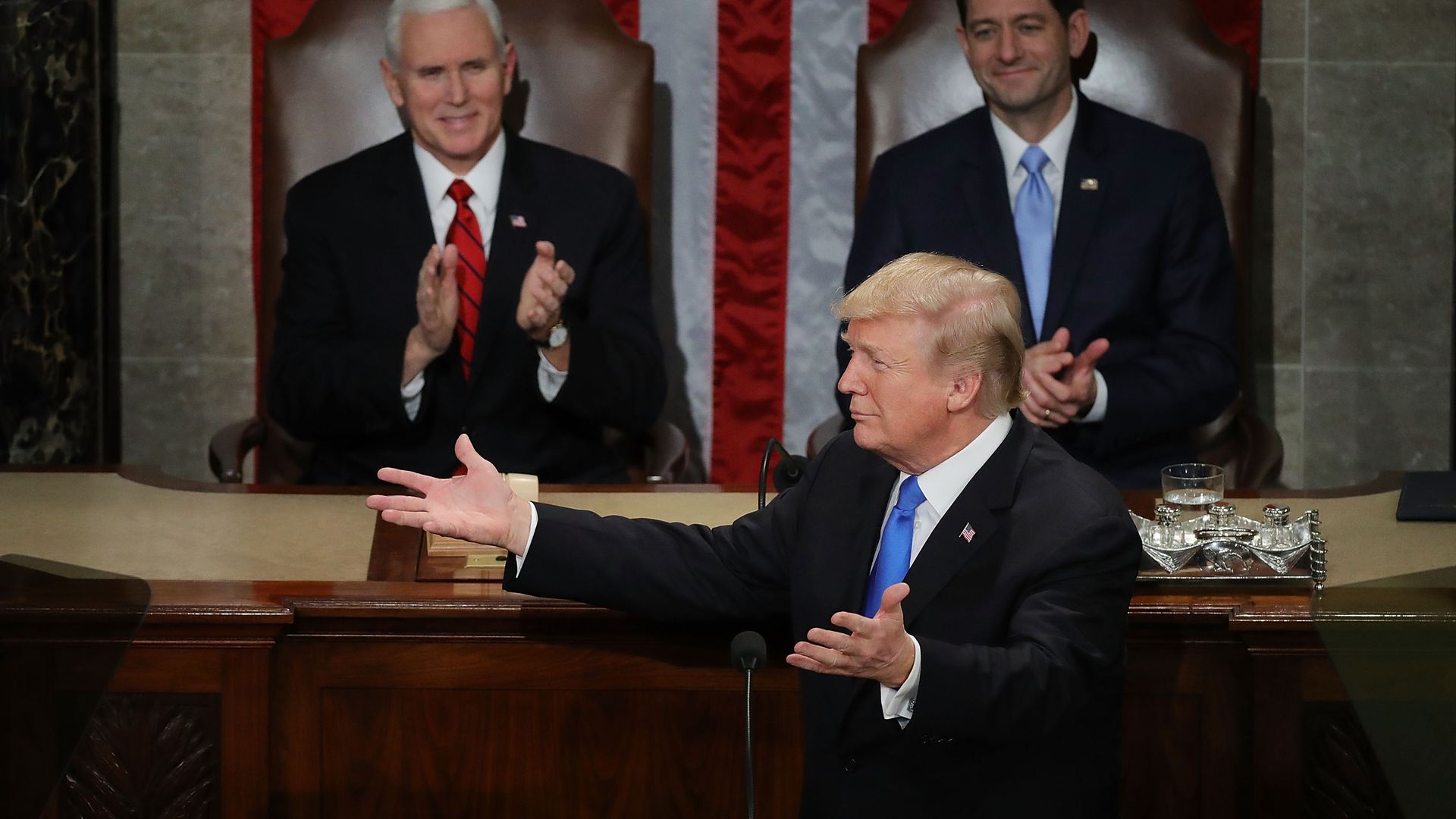 President Trump unexpectedly raised the infrastructure ante in his State of the Union address last night:
I am calling on the Congress to produce a bill that generates at least $1.5 trillion for the new infrastructure investment we need. Every Federal dollar should be leveraged by partnering with State and local governments and, where appropriate, tapping into private sector investment.
Bottom line: This totally changes the math, which already was questionable under assumptions of a $1 trillion plan based on a $200 billion federal outlay.
Even if you include new revenue from things like interstate toll-roads and assume increased velocity in private equity infrastructure fundraising, this reads like the White House wants more from a Congress that already would have struggled to cough up the smaller amount.
The Blackstone Group, a private equity giant led by former Trump economic advisor Steve Schwarzman, last May said it would raise a $40 billion infrastructure fund that included a $20 billion matching commitment from Saudi Arabia. Then Bloomberg reported in October that it was seeking $10 billion in non-Saudi commitments for its first close.
But a January document from the Pennsylvania Public School Employees' Retirement Board, which is committing $500 million, shows that first close target now is just $7.5 billion.
In other words, Blackstone would be starting with around $15 billion rather than $40 billion.
The Pennsylvania report also states:
The McKinsey Global Institute estimates that $3.3 trillion per year will be required globally to modernize existing assets and develop new infrastructure. In the U.S., the American Society of Civil Engineers estimates an approximately $2 trillion funding gap in U.S. infrastructure spending over the next 10 years. "
Go deeper