Trump official: "I'm an advocate for the coal industry"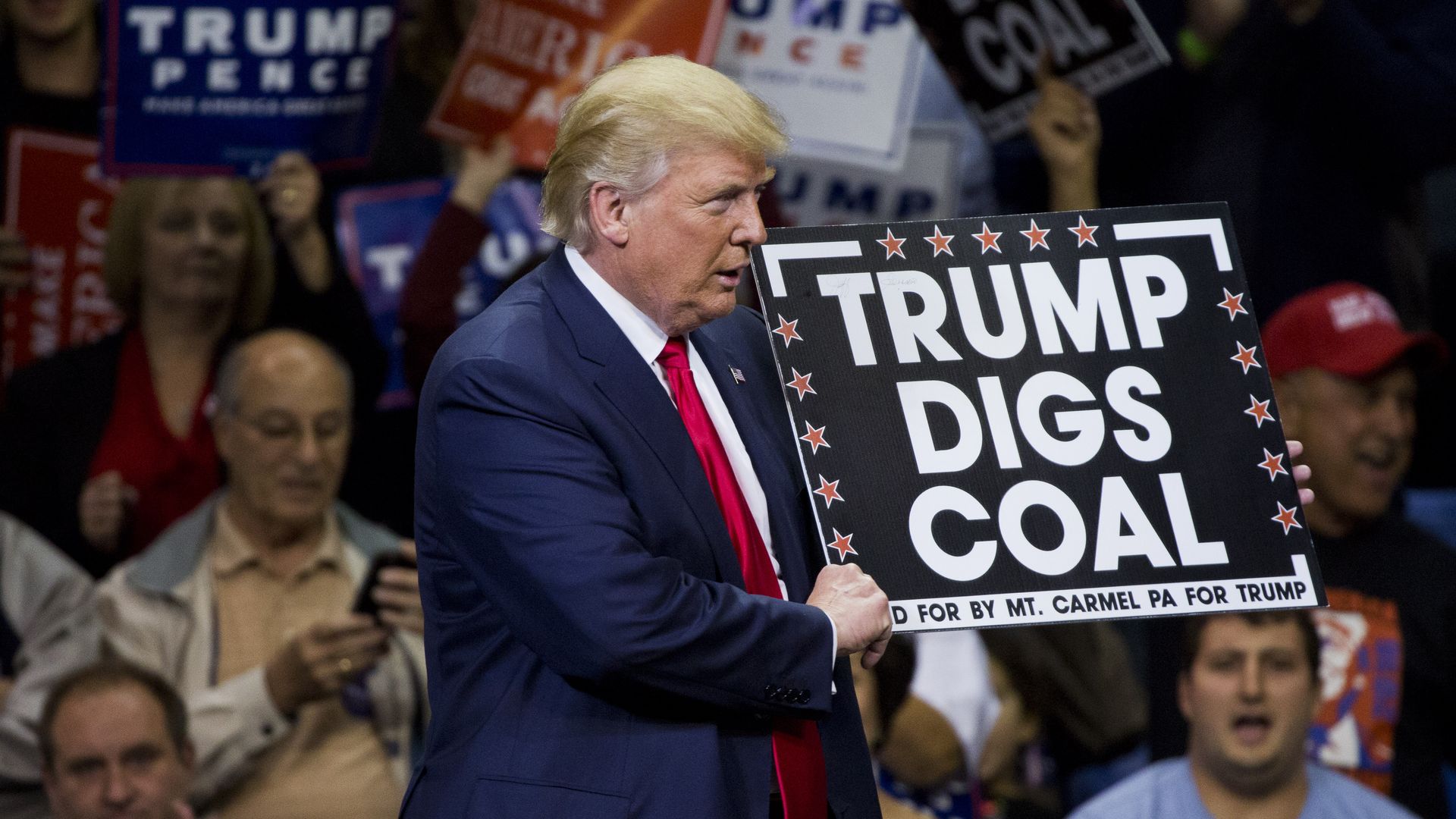 At a coal conference in West Virginia Wednesday, a Trump administration official said he's in Washington for one reason: to help the coal industry, according to S&P Global.
Why it matters: This is an incredibly blunt, politically transparent admission of President Trump's pro-coal agenda. Politicians of all stripes often push policies that favor one type of energy source over another, but department officials don't usually articulate it quite so clearly.
"The good news is I'm with the federal government and I'm here to help. I went to Washington, D.C., for one purpose and that was to help create coal jobs in the United States. That's my total purpose for being there. I'm not a researcher, I'm not a scientist, I'm an advocate for the coal industry."
— Doug Matheney, special adviser in the Department of Energy's Office of Fossil Energy, at the West Virginia Mining Symposium in Charleston, W.Va.
Matheney has officially advocated for the coal industry before taking this job. A request to the Energy Department to elaborate upon his comments wasn't immediately returned.
Flashback: These comments follow Trump's Tuesday night State of the Union speech, where he said he had ended the war on "beautiful clean coal."
Go deeper