Hillary Clinton comments on 2008 sexual harassment case just before State of the Union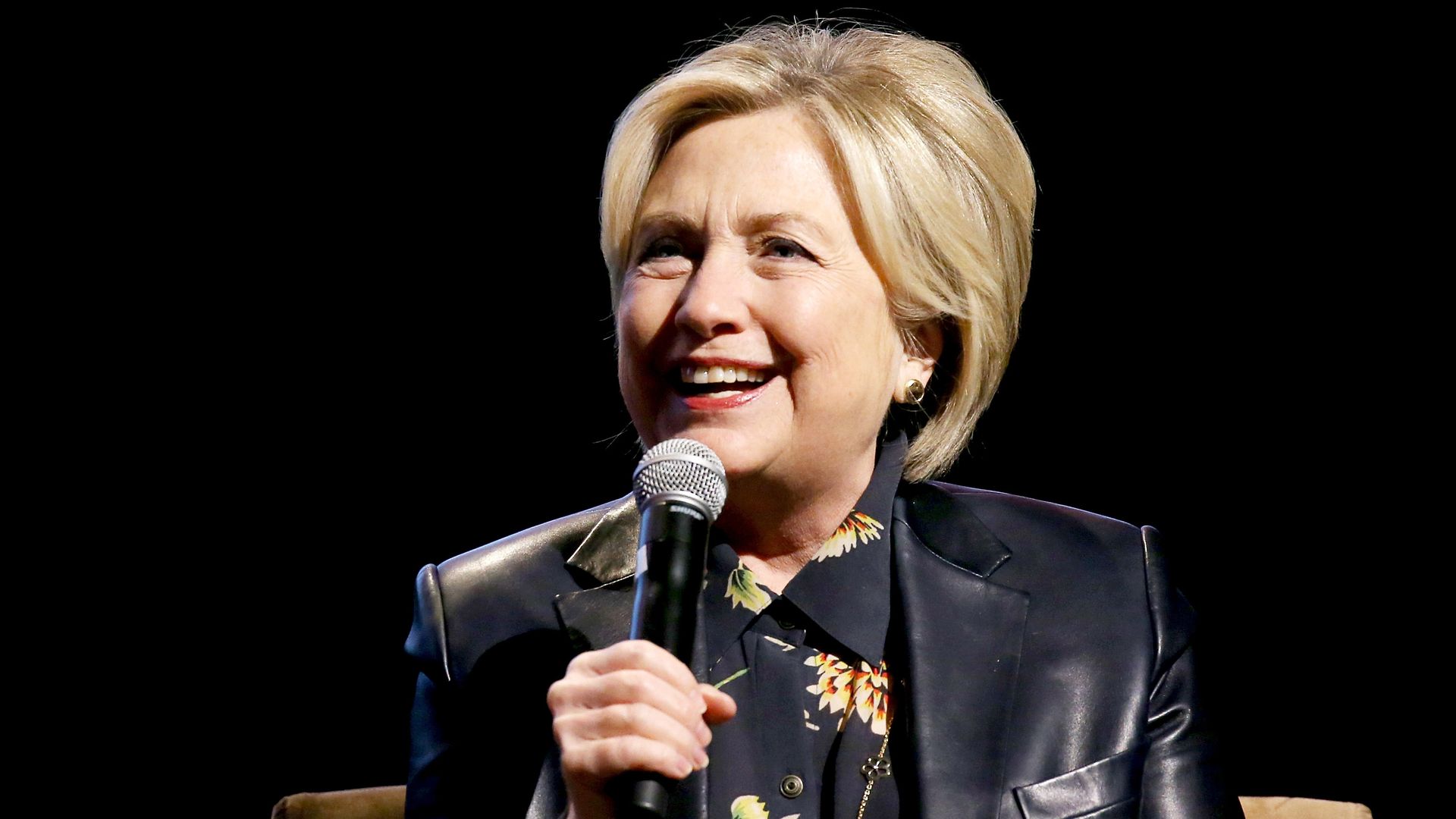 Hillary Clinton addressed the New York Times report over her handling sexual harassment allegations against her 2008 campaign faith adviser in a Facebook post on Tuesday, moments before President Trump's State of the Union address began.
"I very much understand the question I'm being asked as to why I let an employee on my 2008 campaign keep his job despite his inappropriate workplace behavior. The short answer is this: If I had to do it again, I wouldn't."
— Hillary Clinton
Why it matters: Clinton has been criticized for not taking immediate action against the former adviser, Burns Strider, after she was advised by her campaign manager to fire him when he learned of sexual harassment allegations. In her Facebook statement, Clinton said she didn't "think firing him was the best solution to the problem," and that she believes "in second chances."
"I've always taken firing very seriously. Taking away someone's livelihood is perhaps the most serious thing an employer can do. When faced with a situation like this, if I think it's possible to avoid termination while still doing right by everyone involved, I am inclined in that direction."
"When The New York Times reported on this incident last week, my first thought was for the young woman involved. So I reached out to her...She was glad that her accusations were taken seriously, that there was a clear process in place for dealing with harassment, and that it was followed. Most importantly, she told me that for the remainder of the campaign, she flourished in her new role."
"There was no man in the chain of command. The boss was a woman. Does a woman have a responsibility to come down even harder on the perpetrator? I don't know. But I do believe that a woman boss has an extra responsibility to look out for the women who work for her, and to better understand how issues like these can affect them."
One more thing: She alluded to the New York Times' decision to keep politics reporter Glenn Thrush on staff after he was accused of sexual harassment: "They recently opted to suspend and reinstate one of their journalists who exhibited similarly inappropriate behavior, rather than terminate him. A decade from now, that decision may not look as tough as it feels today."
Go deeper