FCC chairman: U.S. is already winning race to 5G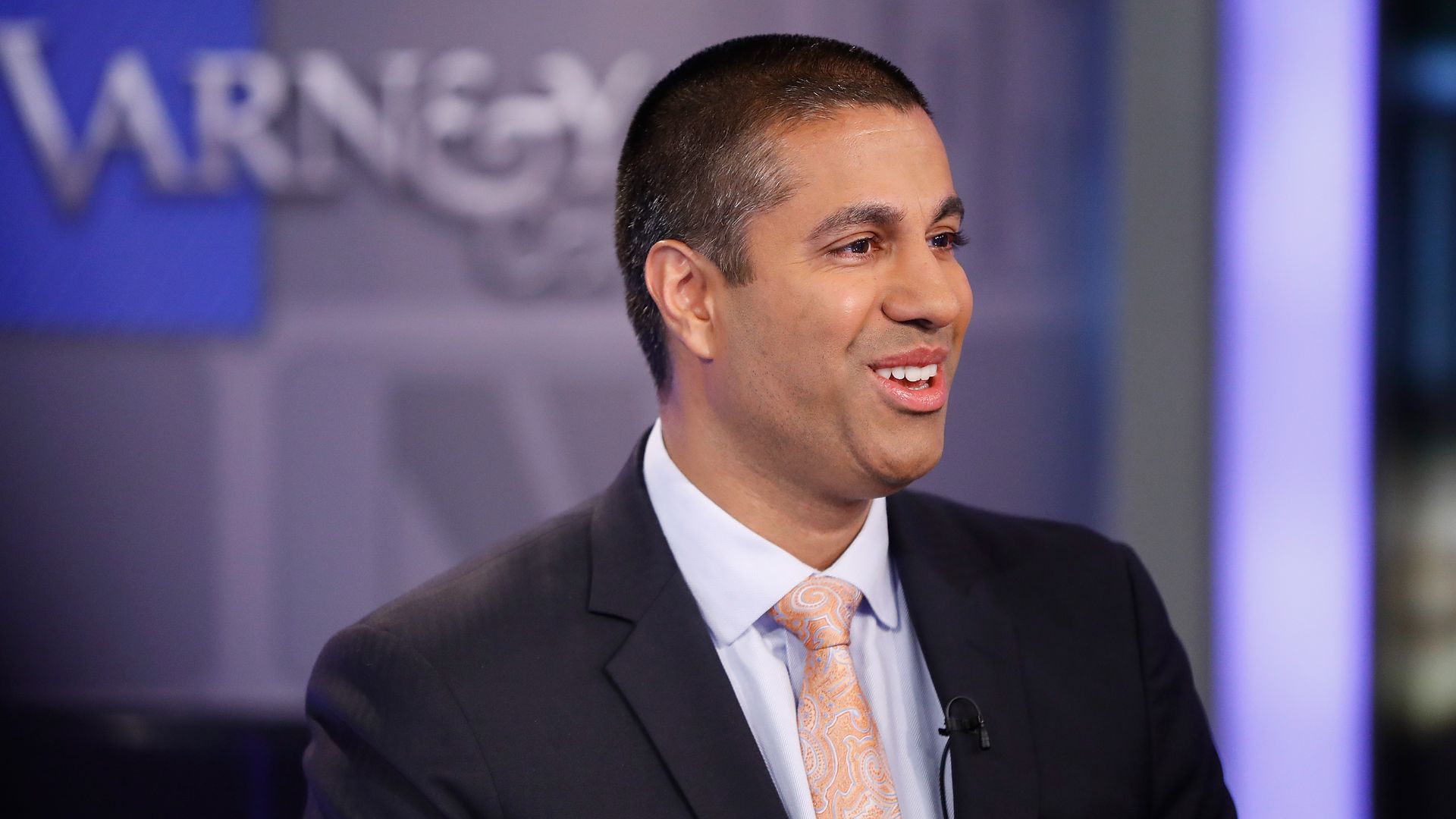 FCC chairman Ajit Pai told reporters on Tuesday that he believes — contrary to the position articulated in a National Security Council memo published by Axios — the U.S. is winning the race to the next generation of wireless systems.
What we're hearing: Pai says the telecom industry has invested heavily in 5G and the FCC is helping to encourage the deployment.
"There is no easy way to quantify this, but I will say if you judge it by the priority we placed on this issue as well as the activity that we have conducted in order to meet that priority, then I think we are doing what we can to assert U.S. leadership in 5G."— Pai
Flashback: The NSC memo made the case that the government needs to step in and build a nationwide 5G network in order to fend off security threats from China and elsewhere.
Yes, but: The fear that America is lagging behind China is widespread. Even those who disagree with the proposal say they agree with the fundamental threat posed by China and other countries trying to lead the race.
Korea, Japan and other countries have also been pushing to be first with 5G.
And, as we've noted, China's Huawei is winning the battle to supply much of the gear that underlies such networks, heightening U.S. fears about China.
Asked about a letter lawmakers sent Pai worried about Huawei's (seemingly foiled, for now) entrance into the U.S. phone market, he said that he'd received the message and that the agency worked with "federal partners" on national security issues on a continued basis.
Clean up effort: Politico reported on a White House meeting with telecom industry representatives where administration officials tried to clean up the fallout from the memo. In the room were NEC's Grace Koh and infrastructure adviser D.J. Gribbin, per Politico.
Go deeper